The nutmeg spice has been used in Ayurveda for a very long time. This potent, pungent-sweet spice is packed with health-boosting properties. It forms a part of several medicinal formulations. Let's take a detailed look at the nutmeg benefits and side effects.
Nutmeg Benefits
1. Nutmeg Improves Digestion.
One of the oldest uses of the nutmeg spice is to improve digestion. It forms part of the traditional digestion-boosting spice mix called 'garam masala.' It improves the potency of our digestive fire (agni), removes excess gas, regulates bowel movement, and heals indigestion. With its strong flavour and aroma, nutmeg also stimulates appetite.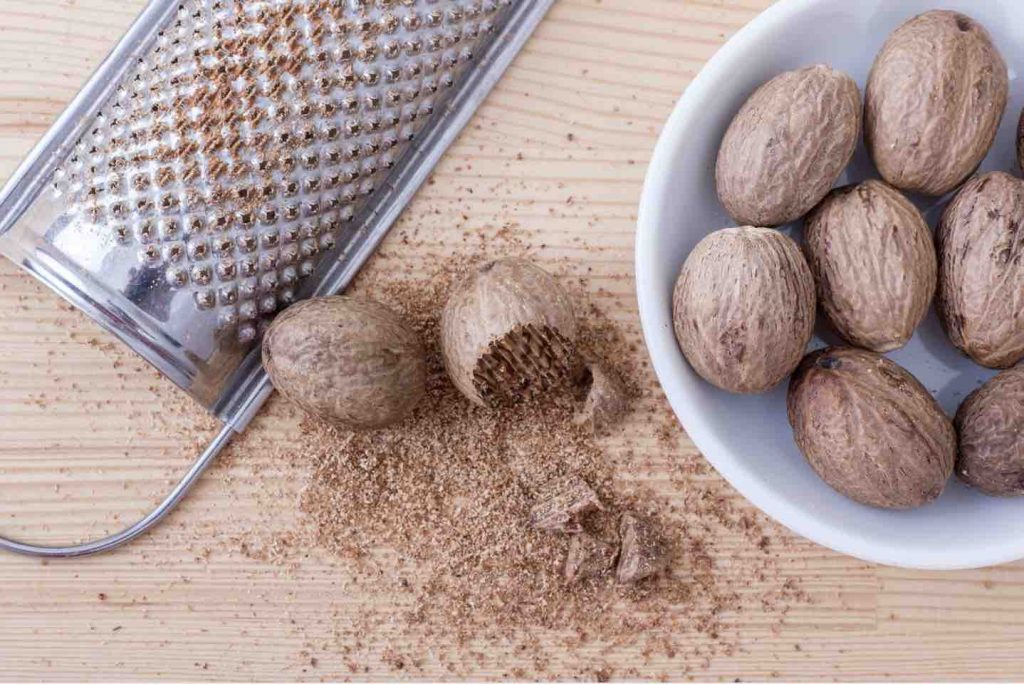 2. It Treats Anxiety And Insomnia.
These two nutmeg benefits arise from its stress-busting properties. It is well-known in Ayurveda to relax the muscles, soothe the nerves, and promote a sense of well-being. It has a sedating effect on the body and mind, which makes this spice a powerful remedy for anxiety as well as insomnia. Add a pinch of nutmeg powder in warm milk and drink.
3. It Improves Oral Health.
There are nutmeg uses for oral health too. This spice has antibacterial properties, making it an effective remedy for bad breath and infections. Using a herbal toothpaste containing nutmeg can help prevent dental diseases. If you have foul breath, take a look at this list of simple and natural bad breath remedies.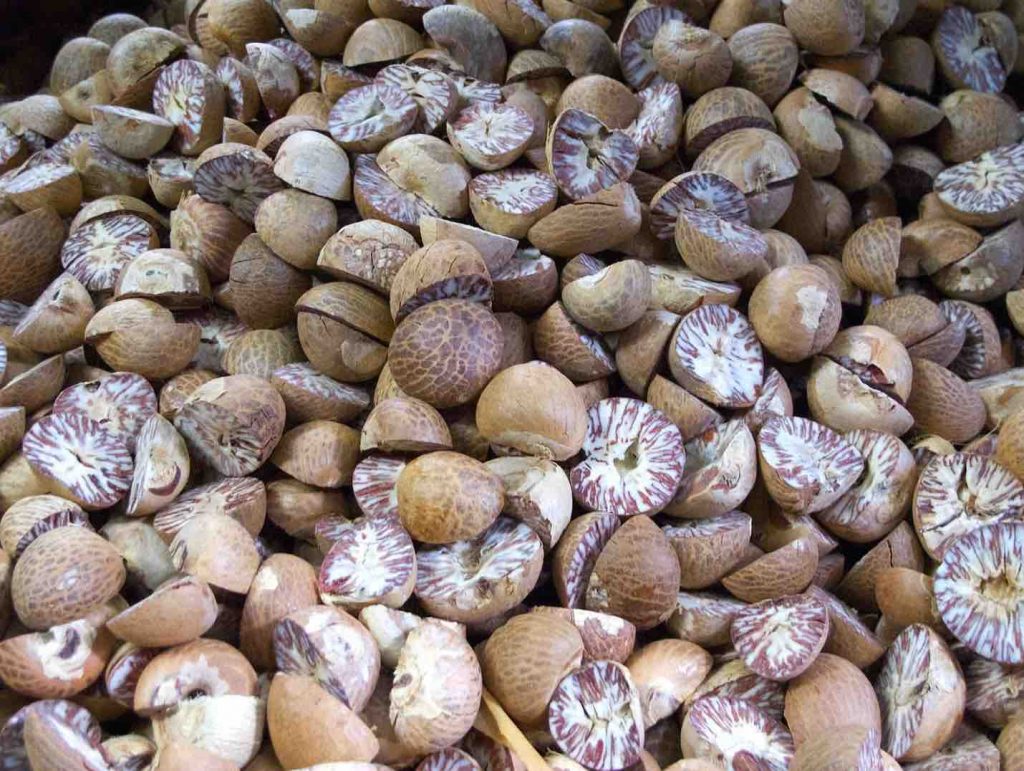 4. Nutmeg Relieves Pain.
Down with an injury? Suffering from muscle ache? Or do you have arthritis? Chances are that the nutmeg spice can offer significant pain relief. It has analgesic and anti-inflammatory properties that come to the rescue. Moreover, by helping you sleep more easily, it prevents pain from giving you sleepless nights. But if you're already on medication, be sure to consult your doctor first.
5. It Lowers Blood Pressure.
If you are prone to blood pressure spikes, there are nutmeg uses for you. This spice provides you with potassium, which relaxes the blood vessels and thus eases the pressure of blood flowing through them. Moreover, nutmeg also tackles stress as a cause of high blood pressure.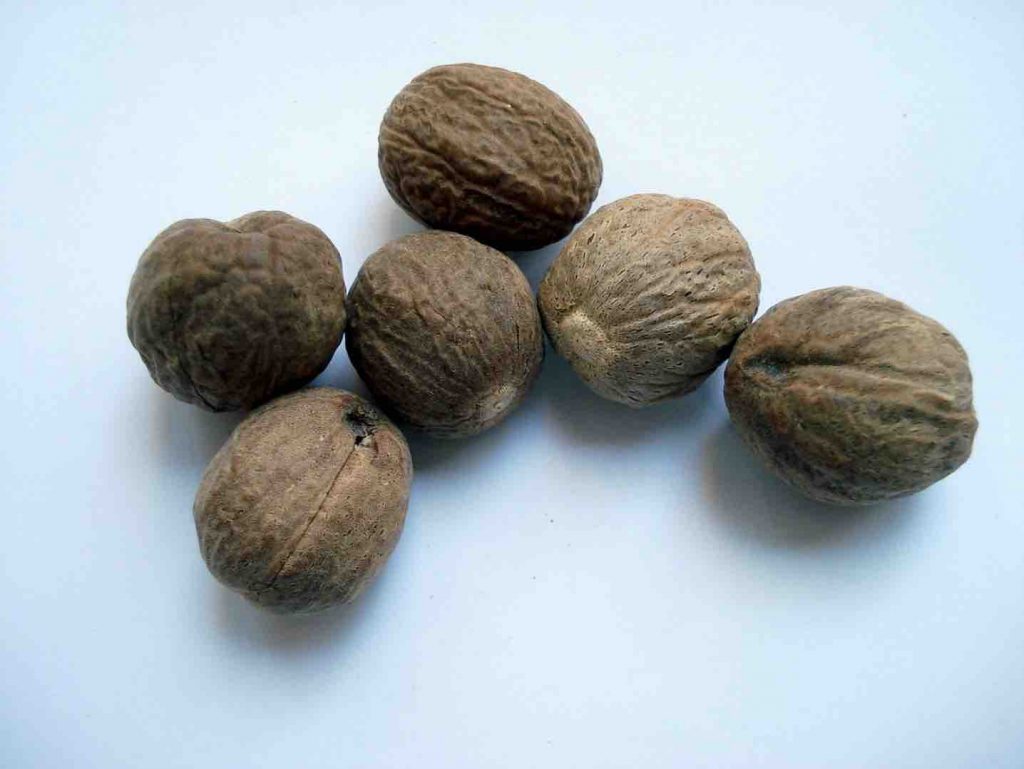 6. Nutmeg Cleanses The Body.
Next on the list of nutmeg uses is detoxification. Did you know that this spice removes toxin build up from your liver as well as kidney? By doing so, it can prevent health deterioration that results from such toxin build up in the body. This also results in clear skin.
Nutmeg Side Effects
In addition to the fantastic health benefits of nutmeg, there are also some side effects you ought to watch out for. They can occur either if you are intolerant to this spice, or if you take it in the wrong doses. Generally, Ayurvedic experts advise taking only small quantities of it. Otherwise, these things may happen:
Heart palpitations (this could lead to further complications and be fatal!)
Stomach upset
Vomiting
Nausea
Feeling high
Hallucinations
Shock
Fever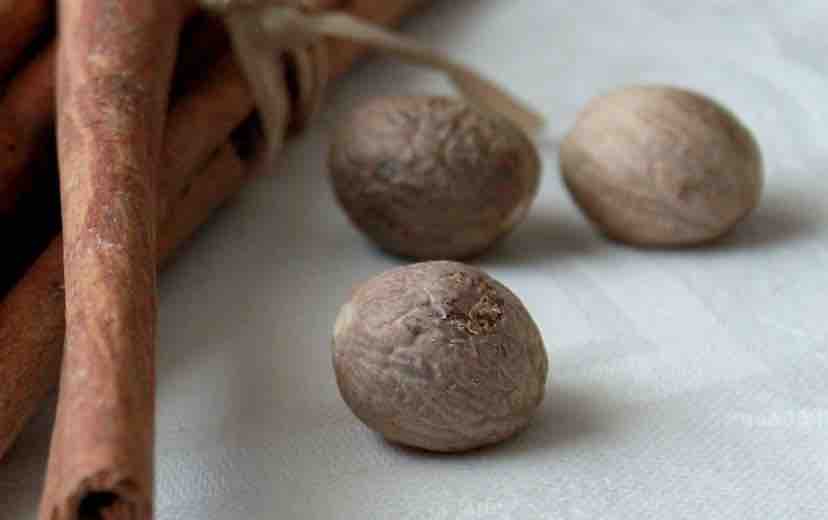 Note: Posts on Ayurvedum are solely for the purpose of sharing the goodness of Ayurveda and bringing awareness about natural and healthy living. Please do not substitute it for professional medical advice. Ingredients discussed can interfere with certain medications. So, before using anything to treat yourself, always consult an Ayurveda doctor or practitioner.