Spread the Ayurveda Goodness
With the right understanding of what this disease is all about, you'll know how to prevent breast cancer. Breast cancer begins when the cells in the breast start to grow uncontrollably. These come together to form a lump or tumor. Not all lumps are cancerous. But if they are painful, invading other cells, and spreading to other areas of the body, this is breast cancer.
As in all diseases, Ayurveda tells us that breast cancer is an imbalance of all the three doshas, combined with excess ama (toxins) in the body. The result of this manifests in the weak and vulnerable areas of the body, in this case, the breast tissue.
Breast Cancer Prevention: Must-Know Facts For Every Woman
1. Cleanse And Detox Regularly.
Cleansing the body and flushing out toxins regularly will keep the doshas balanced. Or else there will be clogging of toxins. Toxins hinder the body's normal and natural functioning. Panchkarma is one very effective method of cleansing the body of toxins. Fasting regularly, exercise, drinking plenty of water, and these detox juices will also help.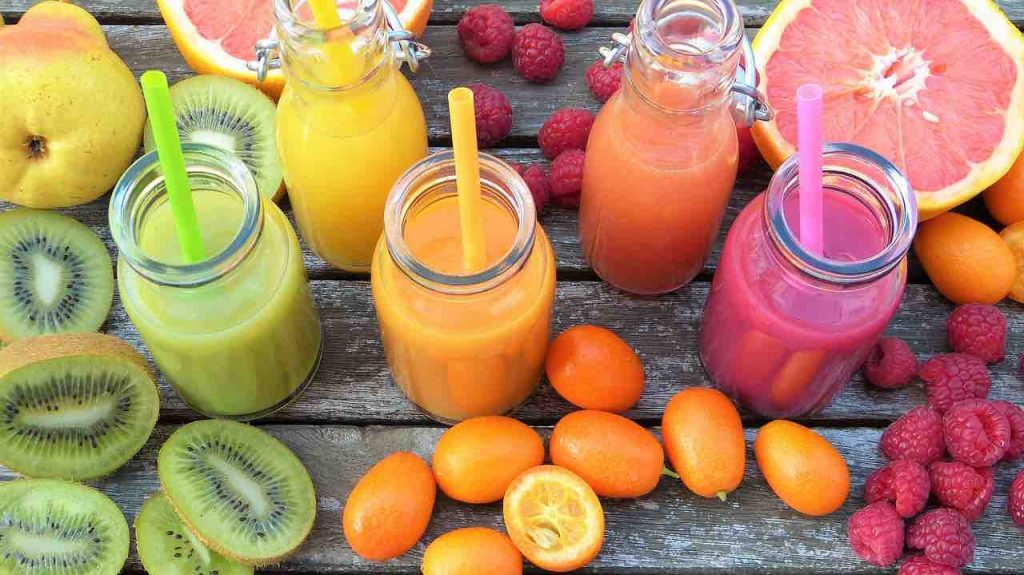 2. Maintain Your Weight.
How to prevent breast cancer? Manage your weight. This disease usually rears its ugly head during or post menopause – a time when women are more prone to weight gain due to hormonal changes. Do not allow yourself to come to a stage where you have to labour to lose that extra weight. Maintaining your weight early in life is a vital factor in  breast cancer prevention.
3. Maintain A Healthy Lifestyle.
Be it breast cancer prevention or any other disease, Ayurveda always stresses on maintaining a healthy lifestyle. If your mind, body and soul move in harmony, you will be safe from all kinds of illnesses.
Wake up early, meditate. Reflect inwards and make peace with yourself and others around.
Practise pranayama and yoga. It is very effective in releasing stagnant and toxic emotions.
Any kind of negative thoughts and actions should be nipped in the bud.
Exercise regularly.
Drink plenty of water.
Get enough sunlight.
Sleep and eat at regular timings.
Practise good personal hygiene.
4. Follow An Ayurvedic Diet.
We need to eat foods that prevent breast cancer. A satvik diet has everything to keep the body free from inflammation, toxins, and related diseases. It comprises of plant-based foods, whole grains, nuts, seeds, legumes, fruits, and vegetables. Natural sweeteners and organic milks are also recommended. Ghee, olive oil and other healthy oils are satvik.
5. Look Into The Deepest Corners OF The Heart.
Some may find it ridiculous, but there is a connection between changes in the body and the state of our emotions. In the case of chronic diseases, there is an underlying of negative emotions that manifests. If you hold very strong resentment, deep hurt, fears, anger, and regrets close to the heart, try to let them go. They are poisonous. Eliminate all negative thoughts and feelings to enjoy this amazing life.
6. Go For Regular Check Ups.
This is extremely necessary, especially for those with a family history of breast or ovarian cancer. As you reach menopause, go for regular medical check ups. These days, you can even do a self check and look for lumps in your breasts. Discharge from the nipples, changes in breast shape or size, inward retraction of nipples, redness – these are all possible signs.
If you have any questions about how to prevent breast cancer, simply write to us!
Note: Posts on Ayurvedum are solely for the purpose of sharing the goodness of Ayurveda and bringing awareness about natural and healthy living. Please do not substitute it for professional medical advice. Ingredients discussed can interfere with certain medications. So, before using anything to treat yourself, always consult an Ayurveda doctor or practitioner.