Spread the Ayurveda Goodness
'Immunity' also known as Vyadhikshamatva, is the ability of the body to resist and defend itself against imbalance and disease (roga). A strong immune system acts as a guardian for your body, allowing it to function properly. 'Sharir madhyam khalu dharma sadhayeta'- the body is the instrument of all good deeds; so, if you do not look after your body, you will simply not be able to follow your purpose.
Coronavirus 2019: Immunity under attack
The pandemic coronavirus is giving many of us the wakeup call we need to pay better attention to our health. It is clear now, that coronavirus is affecting people with a weak immune system most adversely. So, what can we do about it?
The immune system needs to work like a well-oiled machine. And for this, it needs the right fuel supply. The best way to do this is to include immune boosters in your daily diet. But rest assured, you don't need any fancy gourmet food or synthetic chemicals to do so. And no, no diet fads or crash diets will help you with this! A simple nutritious diet is all you need. So let's look at some simple ways to ensure you get the right immune boosters you need!
Immunity boosters in your daily diet
1. Green power
Green leafy vegetables like kale, chad, spinach, curly cabbage are powerful stimulants to boost immunity. They are loaded with iron, calcium, antioxidants, and flavonoids. Acting as cleansers to the digestive system, they help regulate bowel movements. Kaphas and Pittas can enjoy leafy greens in smoothies. Vatas can make a yummy stir fry with ghee or olive oil with Ayurvedic spices for better digestion.
2. Load up on legumes.
Legumes are a really good source of proteins, making them a must-have in your diet. Moong dal, Ayurveda's most favoured dal balances all doshas, digests easily, and is highly nutritious. For dinner make a mushy moong dal khichdi and drizzle some homemade ghee. Divine! The combination of legumes with rice ensures a meal with complete proteins.
3. A whole lot of whole grains
Whole grain foods are considered sattvic in Ayurveda. Grains like amaranth, quinoa, flaxseeds strengthen the immune system with their high fiber content. Fiber also regulates digestion and improves gut flora – which in turn strengthens the immune system. There are many ways to enjoy them: porridge, pulavs, as flatbreads or simply mixed with lentils for a delicious and energizing khichdi.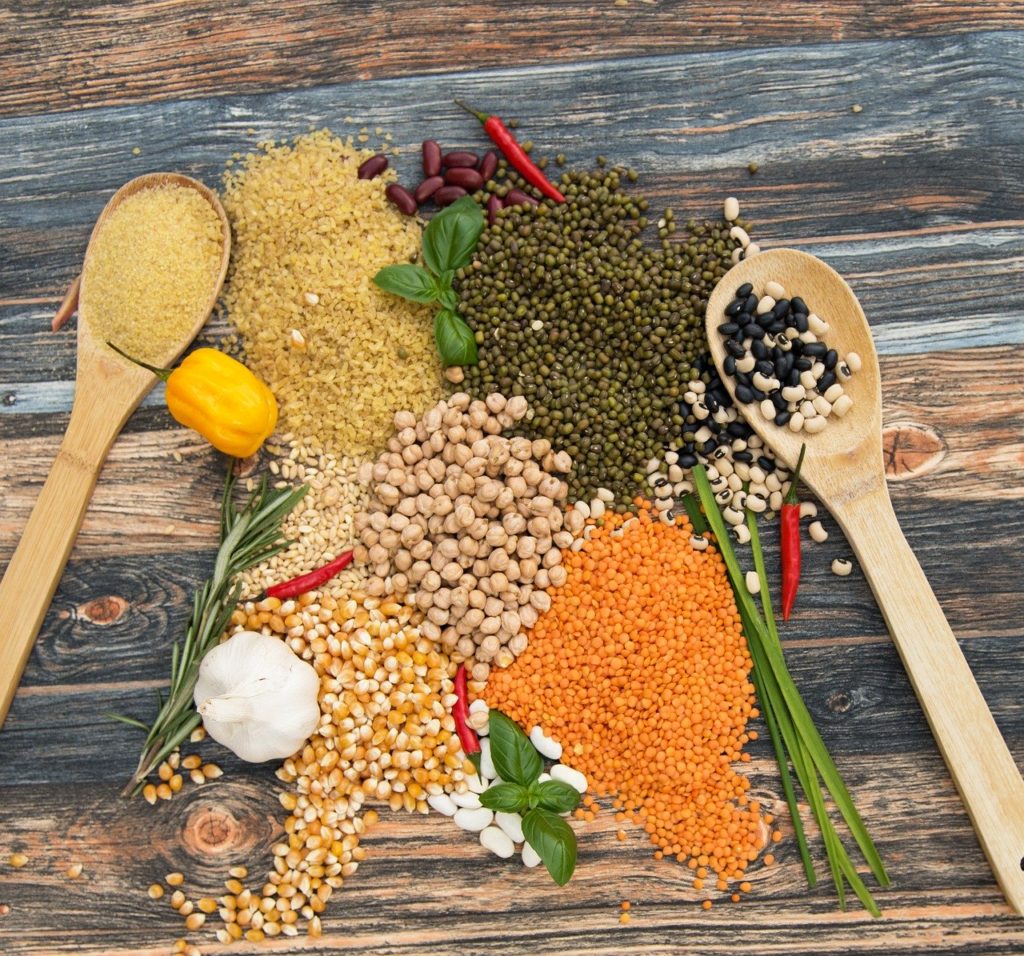 4. Get fruity
Sweet, juicy fruits are known to be energy and immunity boosters. A good blend of fruits in your diet helps you get the right amount of vitamins, antioxidants and roughage for your digestive system. Apples, peaches, pears, plums, mangoes ripened on branches are fast ojas (vitality) builders. Citrus fruits are loaded with antioxidants and Vitamin C. Ayurveda suggests to eat freshly cut fruits whole or juiced, but encourages us to not mix fruits with milk products and other foods since this may disturb digestion.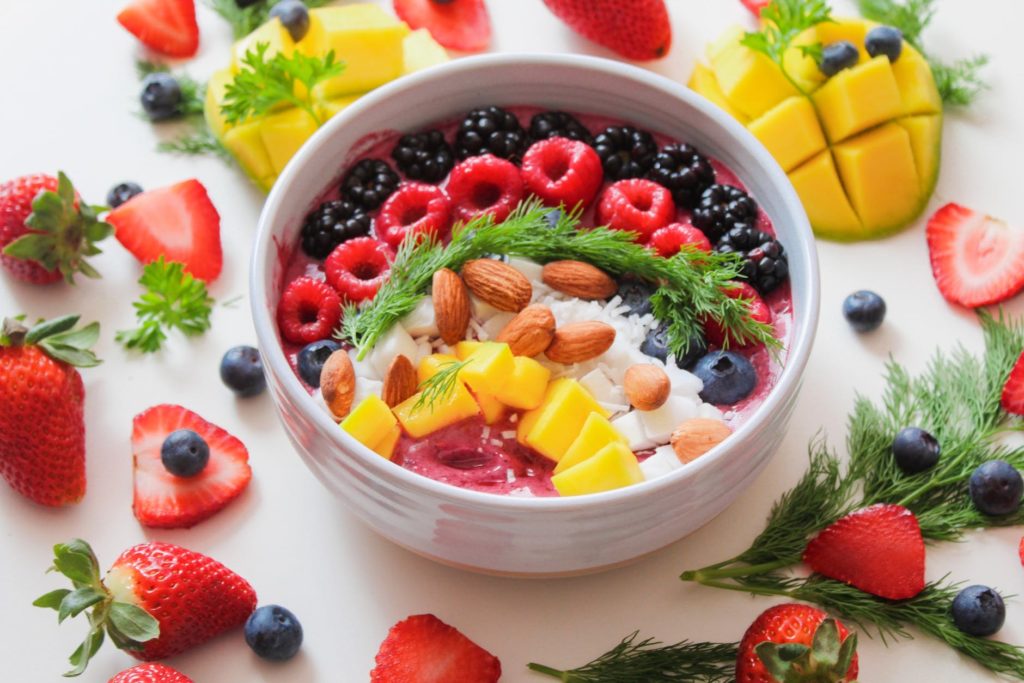 5. A daily dose of dairy
Dairy products like cow's milk, paneer and ghee are great ojas (vitality) builders. Cow milk, preferably organic, warmed with a dash of fragrant spices like cinnamon, ginger and cardamom is easily digestible and very energising. Pittas could avoid these heaty spices and enjoy milk with rose water instead. Ghee can be drizzled over hot meals. This gives you an extra dose of strength for the day. Those with Kapha in aggravation or excess phlegm in the lungs should, however, avoid milk products.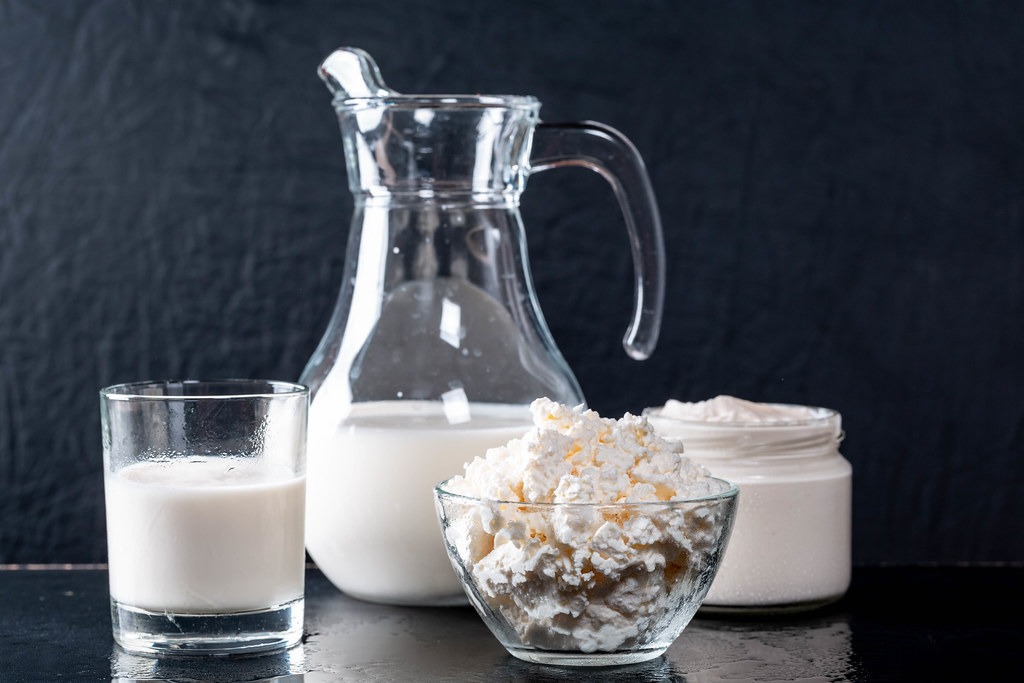 Balance is Key
Whether it's work or fun, balance is essential. So it is, with out diets. Always have a good blend, with a little bit of everything. Ayurveda suggests to prepare all meals fresh and eat them warm. Keep away from tinned or preserved foods as far as possible!