Spread the Ayurveda Goodness
Ayurveda suggests drinking water that has been stored overnight in a copper vessel to maintain good health. Drinking this therapeutic water stored in copper vessel called 'Tamra jal' first and foremost thing in the morning on empty stomach is an age old ayurvedic practice. It has the ability to balance all the three doshas – Vata, Kapha, and Pitta in our body.
Copper intake of about 1.2mg/day (trace amounts) is essential for the body in carrying out metabolic functions and in a copper bottle the intake is only in traces which meets our daily requirements.
Scientifically speaking, Copper is an essential mineral believed to maintain antioxidant, anti-carcinogenic, anti-microbial, and anti-inflammatory properties and water stored in a copper vessel for over seven to eight hours acquires certain quantities of copper. This process is called the "oligodynamic effect" and it has the ability to destroy an extensive range of harmful microbes, molds, fungi, and other toxins. This routine helps in reducing the toxic effects on living cells. It is also considered beneficial for your liver in particular and for your health in general.
Water transformed this way doesn't become stale and can be saved for longer durations up to 8 to 12 hours.
Benefits of drinking water from copper containers
The water stored in a copper container has a number of health benefits. Below are some of the most widely accepted ones –
Boosts skin health
Improves fertility
Regulates body fat
Boosts the bone strength
Stimulates the brain health
Naturally purifying process
Helps in improving digestion
Help in healing your wounds
Slows down the ageing process
Relieves your joint pains / aches
Combats arthritis and joint pains
Kills harmful bacteria in the body
Helps in iron absorption by the body
Improves your cardiovascular health
Regulates the functioning of thyroid gland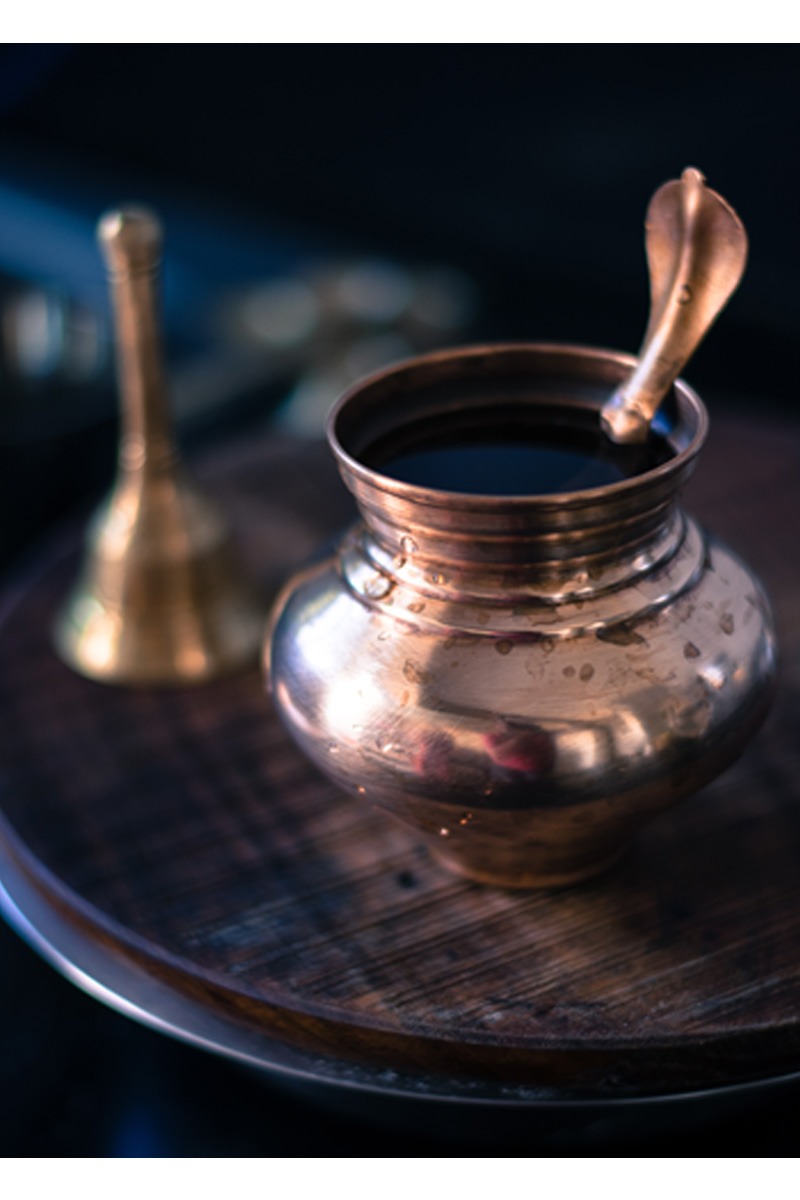 Due to our modernized lifestyle, time and again we choose our convenience over a healthier way of living. Drinking water from bottles or sealed water bottles are not only harmful for our environment but also pose serious health risks. Isn't it better to follow an old practice that has been tried and tested for over ages and it is as simple as just replacing those plastic bottles with the copper ones.