Spread the Ayurveda Goodness
Mmmm…let's talk about the most original form of chocolate you could lay your hands on! The ancients of South America have been enjoying these deliciously bitter brown gems for over 4,000 years. We bet they were well-aware of the host of cacao health benefits. How about you?
Cacao vs Cocoa
Cacao and cocoa – one and the same? Well, they're very similar: both come from the beans of the Theobroma cacao tree. The difference arises from the processing.
Cacao is processed at a low temperature, enabling it to retain its bitter taste along with its nutritional content. Cocoa on the other hand is processed at a far higher temperature, resulting in a significantly sweeter taste, but it also loses a chuck of its nutrients in the process.
So cacao is the raw, bitter and most nutritious form of chocolate.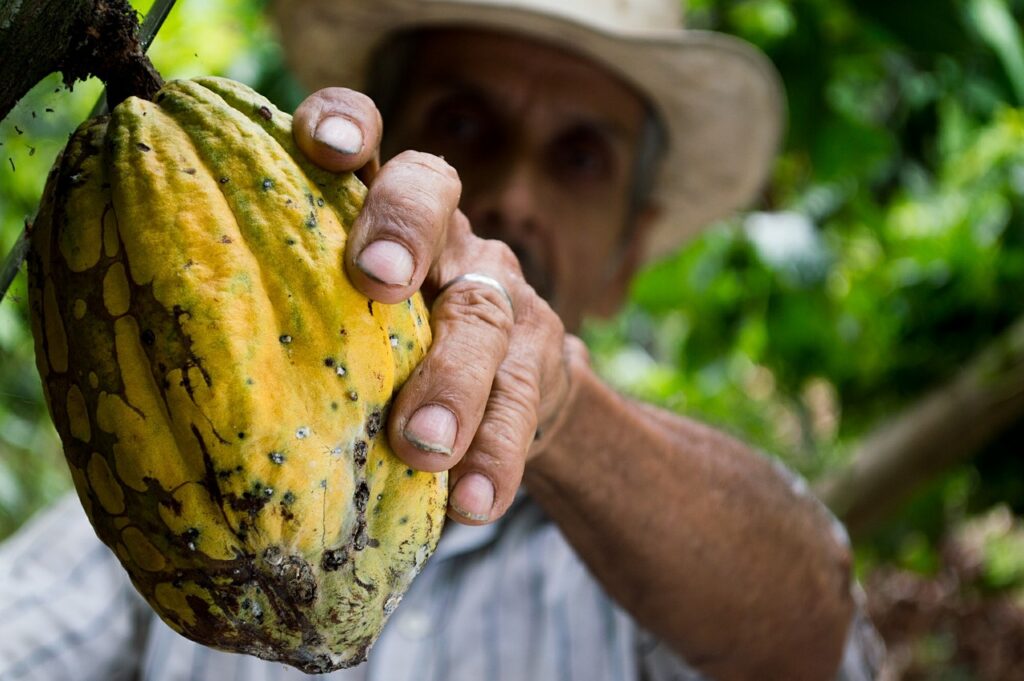 Raw Cacao Health Benefits
1. Cacao Is Loaded With Nutrients.
The nutrient profile of pure cacao powder is pretty impressive. It has more antioxidants than blueberries and more calcium than cow milk. It's got oodles of iron. It contains plenty of happiness-boosting tryptophan. There's more…cacao has protein, riboflavin, fibre, thiamin, sulphur, magnesium, copper, iron, zinc, and essential fats. Wow!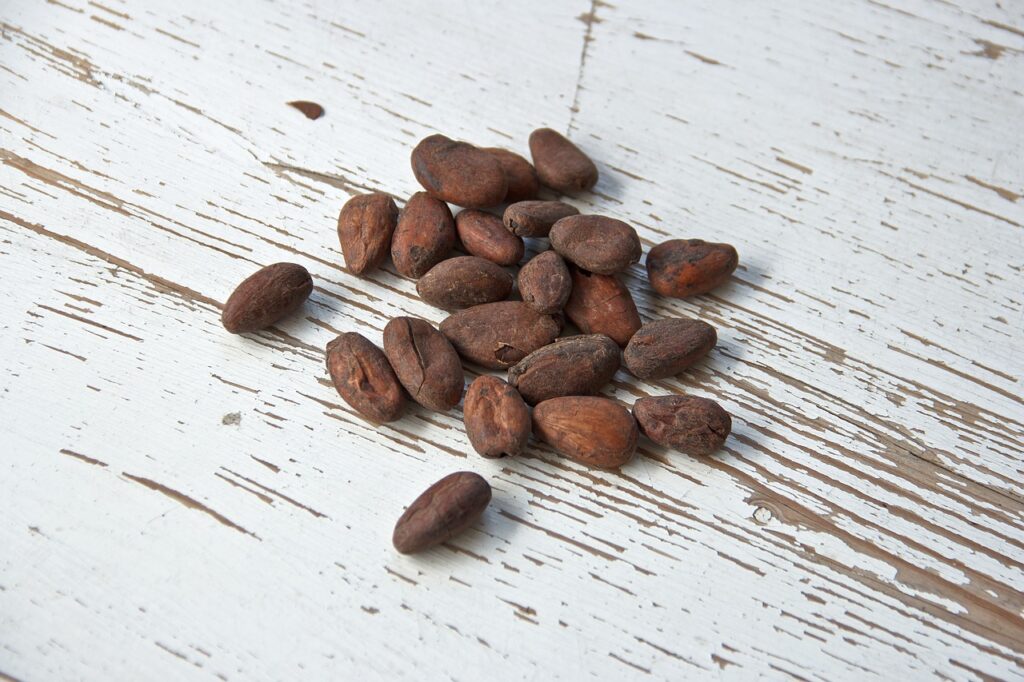 2. Cacao Is Heart-Friendly.
One of the important cacao health benefits is its ability to support cardiovascular health – thanks to the presence of phytochemicals, magnesium, iron, and flavanols. Cacao relaxes the blood vessels and lowers blood pressure. It reduces inflammation and also helps prevent cholesterol.
3. Cacao Is Gives You Healthy White Teeth.
That's right, the cacao powder benefits even include better dental health. With its antibacterial properties, the theobromine in cacao helps prevent cavities and tooth decay. Cacao also provides us with calcium, essential for strong teeth. Here are some Ayurvedic tips for better dental health.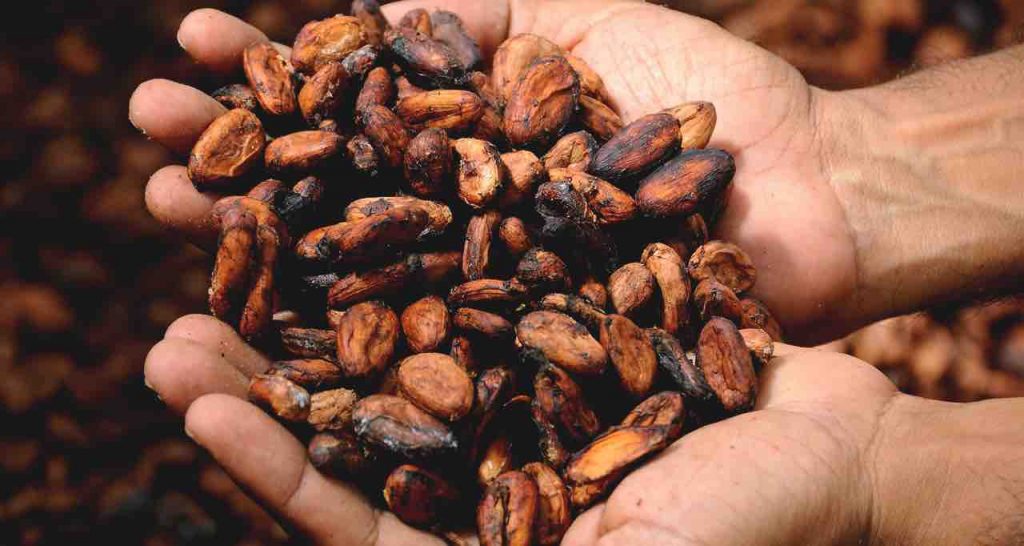 4. Cacao Is An Excellent Source of Iron.
Iron is not only a fundamental nutrient for energy – it supports the digestion, the functioning of your vital organs, and even immunity. Guess which plant food is richest in iron…that's right, cacao. Should you ever run low on iron, treat yourself with the goodness of this tropical treasure.
5.Cacao Cares For Your Skin.
Cacao is one of the most antioxidant-rich foods on the planet. And antioxidants are your skin's best friend. They fight against free radicals, prevent early ageing and help keep inflammation levels low. The result? Gorgeous skin.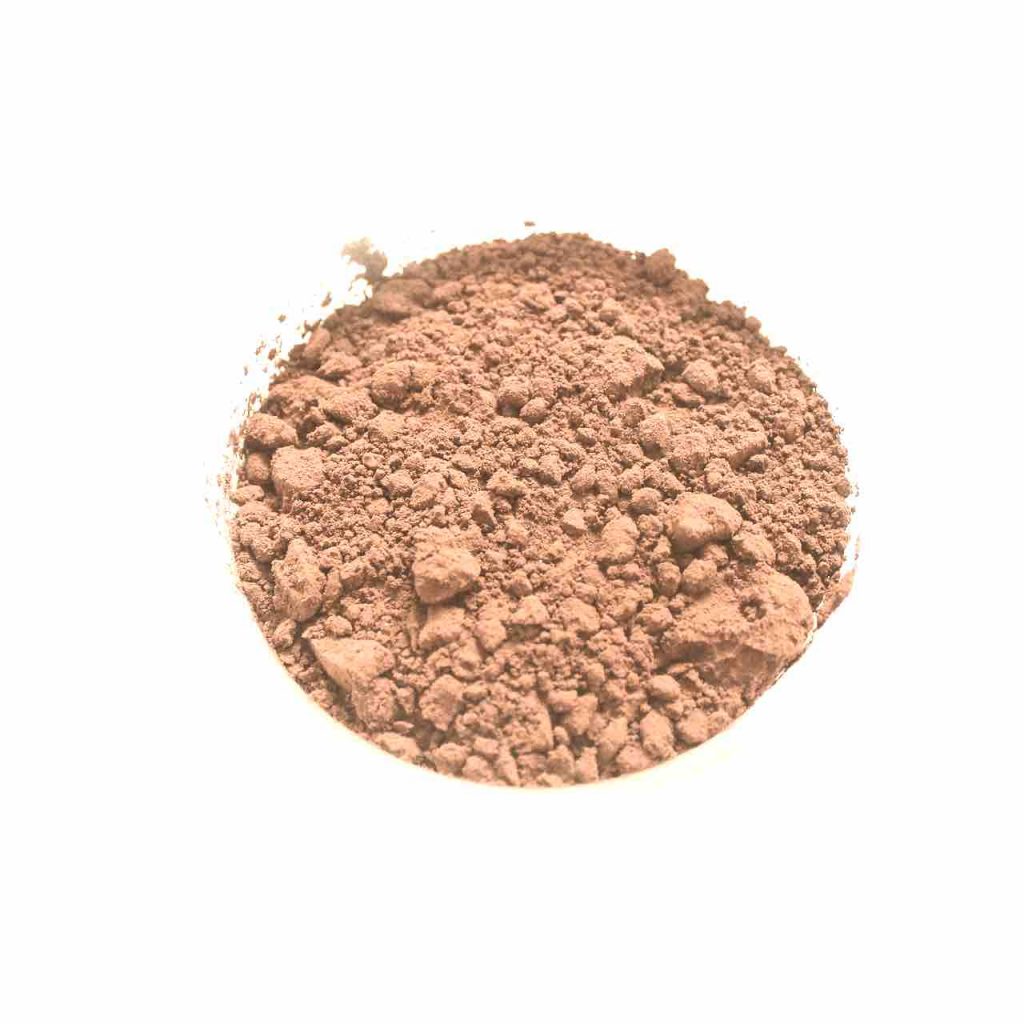 6. Cacao Powder Makes You Happier.
Cacao helps the brain release mood-enhancing chemicals such as anandamide, serotonin, and phenethylamine. These chemicals relax the mind, boost happiness, and keep your stress levels low. So the next time you're feeling blue, make yourself a soothing cup of cacao milk. But skip the white sugar and use jaggery or honey instead.
"Does This Mean I Should Eat Chocolate Everyday?"
Yes yes, chocolate comes from cacao…but that doesn't make it as healthy. Most chocolate products found in supermarkets contain an awful lot of sugar and chemical additives. To enjoy the best cacao benefits, choose real and raw.
Got any thoughts or questions? We're listening!
Note: Posts on Ayurvedum are solely for the purpose of sharing the goodness of Ayurveda and bringing awareness about natural and healthy living. Please do not substitute it for professional medical advice. Ingredients discussed can interfere with certain medications. So, before using anything to treat yourself, always consult a doctor or Ayurveda practitioner.