Spread the Ayurveda Goodness
Jojoba oil is the liquid wax that comes from the jojoba nut. It is one of the most popular oils used for Ayurvedic massage, since it suits most doshas (mind-body types). There are tons of jojoba oil benefits for  skin as well as hair, and that's why it has been used in Ayurveda for so many years. The native Americans have been using it since, well…forever! In this post, we share with you the incredible jojoba oil benefits for skin and hair, along with recipes for usage.
Jojoba Oil Benefits For Skin And Hair
1. It Balances All Three Doshas.
In Ayurveda, 'dosha' refers to a mind-body constitution. There are three doshas, namely Vata, Pitta, and Kapha. Maintaining balance of these doshas is crucial not only for good skin and hair, but also for overall well-being. Jojoba oil is a super-oil, since it has a balancing effect on all three doshas. Massage your body with jojoba oil for 20 minutes everyday before you shower. You'll experience all-round health and beauty benefits.
2. It Heals Cracked Lips.
Vata and Pitta folks have cracked lips easily. One of the easiest and most effective remedies is to simply rub some of the oil on your lips. It not only moisturises the skin, but also improves its ability to retain its moisture. Another excellent remedy you could try is shea butter.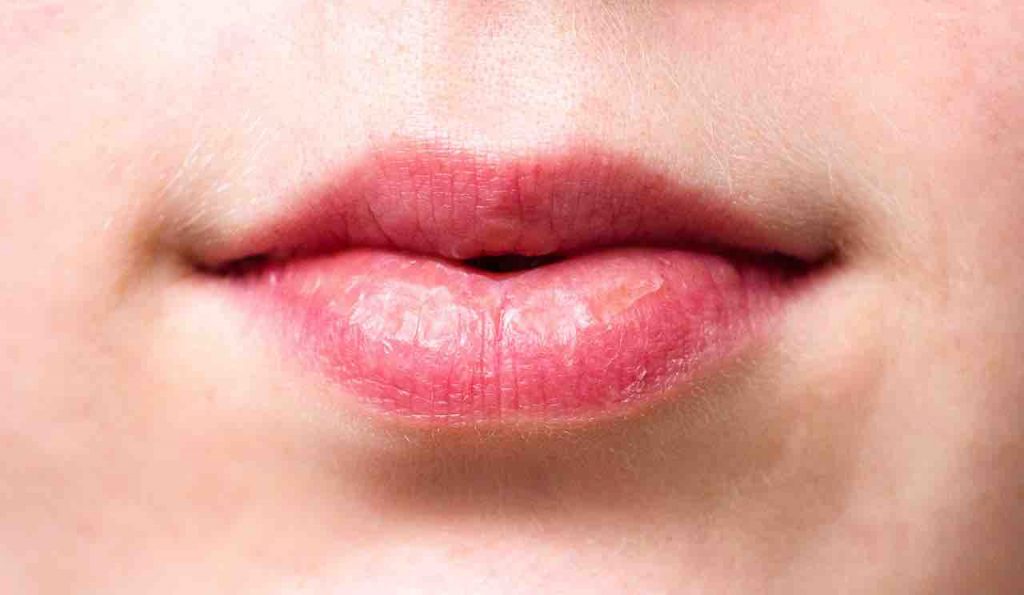 Is your hair starting to grow thinner? Jojoba oil might be just what you need. It improves blood circulation, tackles clogged follicles and also increases the growth of hair cells. Moreover, it moisturises the scalp and therefore prevents issues like dandruff. Just massage your head with it regularly, and you'll have thick and glossy hair!
4. It Treats Scalp Oiliness AND Dryness.
One of the most excellent jojoba oil uses is that it can reduce greasiness as well as dryness! It reduces excess production of sebum. At the same time when your scalp is too dry, it provides some much-needed hydration. So whether you suffer from a dry and flaky scalp or a greasy one, a jojoba oil head massage will fix it.
5. It Treats And Prevents Acne.
Among the jojoba oil benefits for skin is acne prevention and treatment. Though it's an oil, it actually reduces clogging of pores. In fact, it also gets rid of accumulated impurities. This oil has antibacterial as well as anti-inflammatory properties. All of this make it a fantastic Ayurvedic remedy for acne. All you need to do is massage it onto your skin before you hit the bed, and then rinse it off with water in the morning.
7. It Softens Your Heels.
Cracked heels can be quite painful. But there are natural solutions. A quick and easy way to get rid of the cracks and heal your heals is with jojoba oil. As you already know by now, it hydrates the skin rather well. And it also reduces inflammation. Massage your feet with some of this oil and wash off after 1-2 hours.
Note: Posts on Ayurvedum are solely for the purpose of sharing the goodness of Ayurveda and bringing awareness about natural and healthy living. Please do not substitute it for professional medical advice. Ingredients discussed can interfere with certain medications. So, before using anything to treat yourself, always consult an Ayurveda doctor or practitioner.