Spread the Ayurveda Goodness
Finding split ends in your hair can be quite horrifying. The bad news is that you need to trim them off – once hair splits, you can't really make it bond back. BUT there's good news too! You can make sure that you never ever have split ends again. We'll show you how to prevent split ends the Ayurvedic way.
How To Prevent Split Ends: Must-Try Ayurvedic Home Remedies
1. Yogurt, A Natural Hair Conditioner
First up is yogurt, a widely used natural hair care product. Yogurt is packed with lactic acid that tackles dryness and hence prevents brittle hair. As you may know, well-moisturised hair is the key to split end prevention.
Simply massage your scalp and hair with yogurt. Wash off with mild herbal shampoo after 30 minutes. Do this once a week.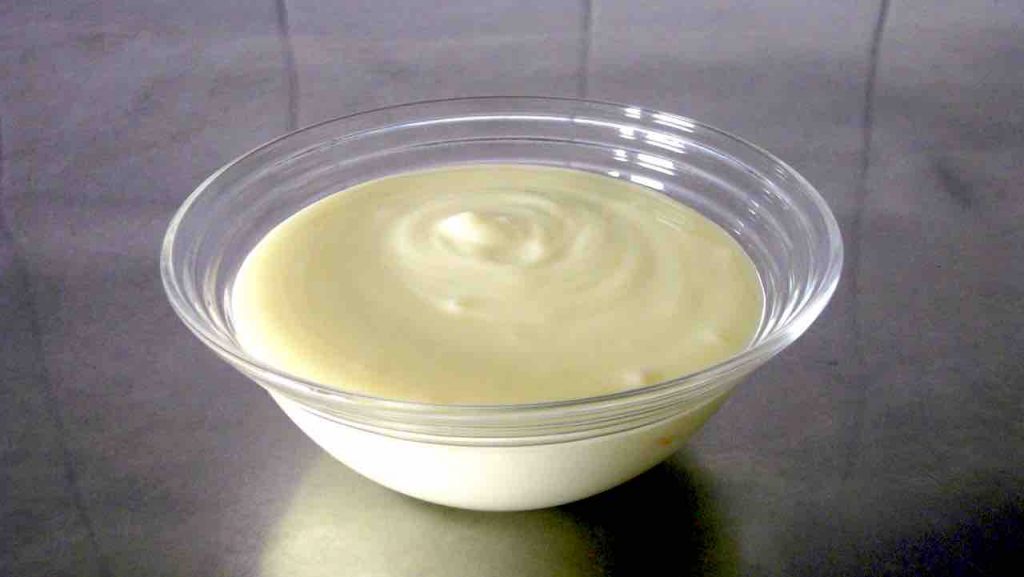 2. Coconut Oil, A Classic Remedy
Coconut oil has been used as a beauty tonic for ages. It is an excellent moisturiser, strengthener, and nourisher for your precious tresses. It keeps split ends, dandruff, as well as dullness away.
Before going to bed, massage your hair and scalp with warm coconut oil. Wash off with mild herbal shampoo the next morning. Do this every week.
3. Avocado Provides Much-Needed Nourishment.
Noticed a few splitting hairs? Grab an avocado! This superfood is packed with hair-health-boosting nutrients that will stop the rest of your hair from breakage – Vitamins A, D and E, potassium, Omega-3 fatty acids, and iron to name a few.
Mix a bit of olive oil with the mashed pulp of a ripe avocado. Apply it onto your scalp and hair. Wash off with mild herbal shampoo after about 20 minutes. Do this once a week.
4. Aloe Vera For Ultimate Damage Repair
How to prevent split ends? Pamper damaged hair with some aloe. It promotes overall healthy hair growth, removes dead cells, and ensures that your hair strands stay strong – thus preventing breakage.
Apply aloe vera gel onto your hair and scalp. Then, rinse off with mild herbal shampoo after around 30 minutes. Do this once a week.
5. Shea Butter Gives Gentle Pampering.
How to get rid of split ends? Prevent them with shea butter. With its high healthy fat content, it is immensely nourishing and hydrating for the hair. Not just that, shea butter protects your locks from pollution, which keeps damage away.
First, wash your hair with mild herbal shampoo. Then, apply shea butter onto your fingers and run them through your hair. Do this once every week.

6. Honey Ensures Complete Healing.
Honey is one of the best things to put on your hair. It has moisturising and antibacterial properties, making it a rejuvenator of damaged hair. It will help prevent splitting hairs.
Mix together 3 tablespoons of olive oil and 1 tablespoon of honey. Massage it onto your hair and scalp, and then wash after 30 minutes with mild herbal shampoo. Do this 2-3 times a month.
And Some General Tips To Prevent Split Ends…
Don't over-brush your hair.
Don't brush it when it's wet.
Eat a diet rich in nuts, fruits, vegetables, and organic milks.
Avoid or limit the usage of styling products.
Try to use only natural products.
Oil your hair at least twice a month to prevent drying.
Don't use conditioners – they harm your hair in the long run.
Avoid tying your hair too tight, since it loosens the follicles.
Note: Posts on Ayurvedum are solely for the purpose of sharing the goodness of Ayurveda and bringing awareness about natural and healthy living. Please do not substitute it for professional medical advice. Ingredients discussed can interfere with certain medications. So, before using anything to treat yourself, always consult an Ayurveda doctor or practitioner.