Spread the Ayurveda Goodness
Why does a warm oil body massage feel so luxurious and relaxing? How does it feel so blissfully comforting, freshening up our body, mind, and soul? A very simple explanation – All the accumulated tensions & toxins in our mind and the body get dissolved during the soothing massage. It bestows our mind and body with a therapeutic effect making us feel more relaxed, recharged and rejuvenated. And, this is the practice and benefit of Abhyanga Massage. It's essentially an expression of self-love where we pamper ourselves from head to toe.
Understanding the Ayurvedic Abhyanga
Abhyanga involves massaging the entire body with liberal amounts of warm essential oil. These are mostly pre-medicated and loaded with the goodness of diverse ayurvedic herbs. The oils may sometimes vary depending upon the season and an individual's prakrti or the doshas that need to be balanced. But most of the oils are available all year round including sesame, sunflower, coconut, jojoba, mustard and almond oil. 
Abhyanga is a self-done practice however you can also call a therapist for the same.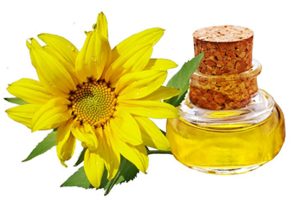 Benefits of Ayurvedic Abhyanga Massage
The excellent properties of this massage therapy include making our body soft and supple, providing nourishment & strength to our body tissues & muscles. It also helps in crafting a natural radiance as well as cleansing the skin. No other medication or massage therapy has ever had such a big world of possibilities!
Abhyanga:
Supports in making all the vital nutrients reach our body cells in the most desirable form
Embraces a vigorous circulation especially to the nerve endings
Provides anti-aging benefits effects
Aids preventive health care
Pacifies our doshas
Promotes longevity
Relieves body fatigue and improves stamina
Helps us get that perfect sleep
Lubricates the joints
And increases our mental sharpness
How To Perform The Abhyanga Massage?
Traditionally, every ayurvedic massage is performed during the morning hours followed by a warm bath or shower.
Gently apply some warm essential oil and wait for about 10 minutes. Start massaging the entire body using your fingers and palm. Sensitive areas such as the abdomen as well as the chest need light pressuring. Spend some more time pampering your fingertips, palms and the bottom of your feet with extra oil.
For best results, use circular motions over areas of your head or joints and straight strokes on your arms and legs.
Once you are done, relax for 10 to 15 minutes and allow the oil to deepen its penetration. Let the virtue of oil and the massage produce its magic.
Dab the excess oil off and follow with a relaxing warm bath. Make sure to do this massage at least three times in a week if not daily. It's worth the time and effort!
Note: Articles on Ayurvedum are solely for the purpose of sharing the goodness of Ayurveda and bringing awareness on natural and healthy living. Please do not substitute it for professional medical advice. Ingredients discussed can interfere with certain medications. So, before using anything to treat yourself, always consult an Ayurveda doctor or practitioner.