Spread the Ayurveda Goodness
Diamonds are pretty, we get it…but if you knew of all the wonderful things fruits can do for your skin, they'd be your best friend instead. Here are five fantastic fruits for glowing skin that should be a part of every beauty regimen.
Beauty Superfoods – Top Five Fruits For Glowing Skin
1. Oranges: A Dash Of Vitamin C
Oranges are among the best fruits for skin, thanks to their high Vitamin C content. Also an antioxidant, Vitamin C boosts collagen, making your skin more elastic, firm and youthful. The citric acid fights acne.
We recommend eating oranges whole for fibre. Don't throw the peels away – rub them on your skin for exfoliation instead.
2. Avocados For Moisture
We love avocados. They contain antioxidants like beta-carotene, Vitamin C and Vitamin E. Packed with healthy fats, they tackle dryness and dullness.
While there's no reason to hold back on the guacamole, we recommend applying avocado oil for dry skin. 
3. Pamper With Papaya.
Hundreds of skincare products are based on papaya. This tropical treasure has nutrients your skin yearns for: Vitamin A tackles dryness and improves texture. Vitamin C delays signs of ageing. Potassium hydrates. Papain fights inflammation.
Mash papaya flesh into a paste and apply it on your skin for that gorgeous summer glow.
4. Indian Gooseberry: The Detox Queen
The Indian gooseberry is one of the most precious fruits for glowing skin, thanks to its detoxifying effects. It improves digestion and supports the body's self-cleansing mechanisms. Moreover, it supplies you with oodles of Vitamin C.
For beautiful skin, drink a glass of Indian goosberry juice every day. 
5. Bananas For A Nutrient Boost
We like bananas because they're so easy to carry around as a snack. Bananas have vitamins A, B, C and E, potassium and fibre. They also contain tryptophan which makes you happier…who can resist the charm of a cheerful face?
Eat a banana every day for freedom from acne, blemishes and early ageing. The peels make for an excellent moisturiser.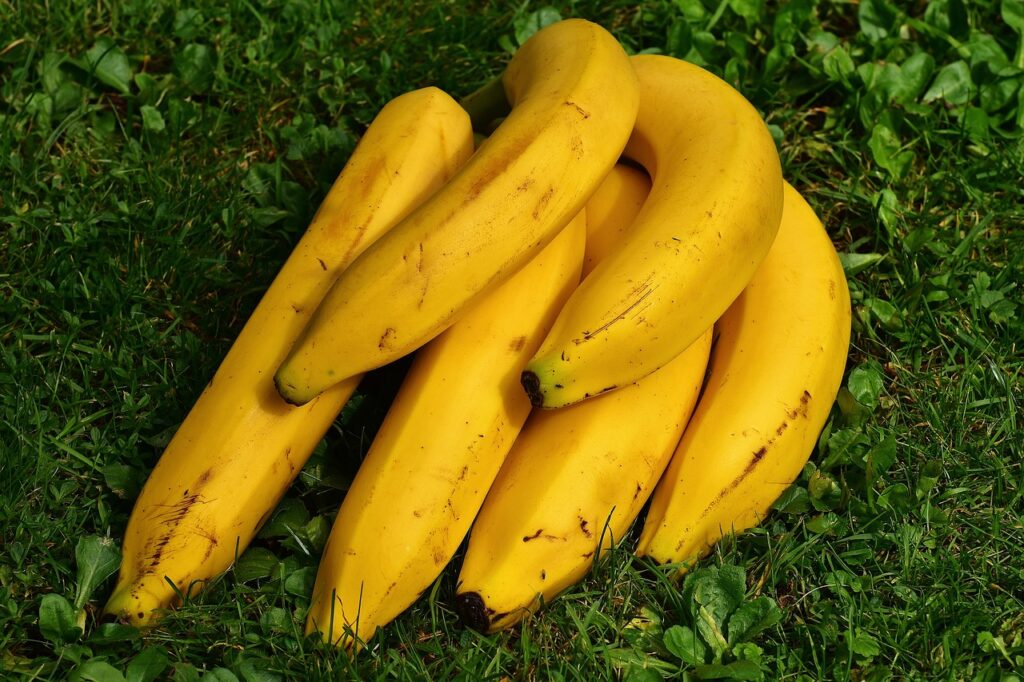 Posts on Ayurvedum are solely for the purpose of sharing the goodness of Ayurveda and bringing awareness about natural and healthy living. Please do not substitute it for professional medical advice. Before using anything to treat yourself, always consult an Ayurveda doctor or practitioner.