Spread the Ayurveda Goodness
Meditation apps are all the rage, and for all the right reasons. Packed with interesting and interactive features, these tools bring meditation into your daily life – and most of them are designed especially for people who are always on the run. You can rely on these tools to learn meditation, bust stress, sleep better, deal with difficult emotions, and oh, so much more! Here's our selection of the best stress relief apps out there.
Top 10 Meditation Apps For Peaceful, Happy And Healthy Living
1. Headspace
Headspace offers a variety of packs with beautiful guided meditations. This app help you find peace in the midst of different kinds of situations. It's a handy tool to deal with difficult states like anxiety, grief, depression, and anger. The free Basics pack caters to beginners, and a host of other packs help further deepen your meditation.
 
2. Sattva
Next on the list of stress management apps is Sattva. Here, you'll find a host of authentic chants and mantras by Sanskrit scholars like Sri Sri Ravi Shankar. There's a great collection of meditation music, themes based on moods and times of the day, and playlists. You can track your mood and heart rate with this app, and also connect with other meditators. It's priced at $12.99 per month.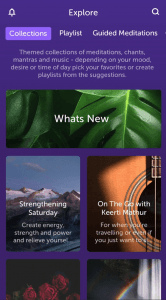 3. The Mindfulness App
The Mindfulness App offers free features as well as a premium subscription. For free, you can take a great 5-day introduction course to mindfulness, track your progress, get helpful reminders and notices, and also listen to calming sounds. And the premium subscription provides you with over 200 guided meditations. You'll find lots of themes like focus, stress relief, and sleep.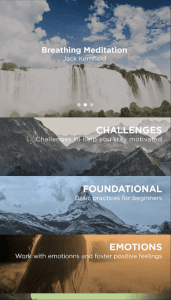 4. Calm
Free of cost and also from ads, Calm is quite remarkable and has a wide user base. It has plenty of interesting features: there are bedtime stories for adults to help you fall into deep sleep, audio meditation classes, a daily 10-minute guided meditation tool, and the Breathe Bubble that helps you relax in just 30 seconds.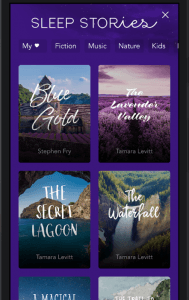 5. Buddhify
Priced at 2,99$, Buddhify is among the best meditation apps. It provides you with wonderful guided meditations by mindfulness teachers. Categorised under various themes like Going To Sleep, Growing Wisdom, and Calming Down, these guided meditations are designed to help you meditate in any situation. What's more, there's a whole separate section for children.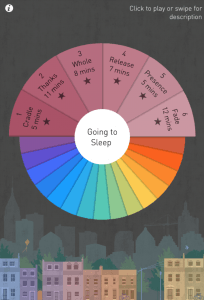 6. Smiling Mind
Smiling Mind is a free app developed by a not-for-profit organisation in Australia. Many educators and psychologists developed this app, which contains programs for children from the age of 7 to 18, adults, mindfulness in education, and more. These programs help deal with the difficulties in life and experience true peace.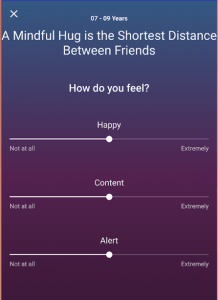 7. Stop, Breathe & Think
Stop, Breathe & Think is one of the most popular stress relief apps. It offers 80 premium activities and over 30 free ones. And it's not just limited to meditation, but also includes other themes like yoga and acupressure. The app helps you pause from your daily life, breathe mindfully, and return to your day feeling calm and refreshed.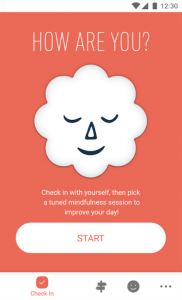 8. Aura
For those who suffer from anxiety and sleeping troubles, or just generally find it difficult to relax, this app is gold. It's completely focused on helping your mind wind down. You can choose from mindfulness meditations, life coaching, stories, and nature sounds, and music. All of these stress-busting tools have been created by life coaches as well as therapists. What's more, you can even have your very own 'Gratitude Journal' with this app!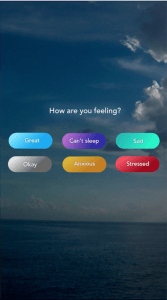 9. Insight Timer
Insight Timer is a free meditation app that helps you drift into a peaceful state in just a matter of minutes. Choose from incredibly soothing bells and ambient nature sounds for your meditation sessions. You can track your progress with the Timer and stats. It also lets you store your own custom presets for meditation sessions.

10. Let's Meditate
Last up is Let's Meditate, a free meditation app where you can attend online meditation sessions held by certified trainers from around the globe. There are courses especially designed for people at different stages, like beginners and experienced. It teaches you how to relax your body and mind, as well as cleanse and rejuvenate them.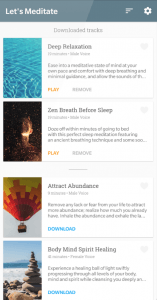 Which one of these meditation apps do you find most interesting? Let us know!