Apples are perhaps the most popular fruits on the planet. In raw form, they pacify Kapha and Pitta. Cooked apples are good for Vata. They can also be enjoyed as a chutney, jam, or juice. Fresh apple juice is not just yummy and refreshing, but also full of goodness. Here are some apple juice benefits that will delight you.
Apple Juice Health Benefits
1. It Helps Maintain Weight.
Apples are full of fiber that keeps our tummy satisfied for a longer time. Their juice helps eliminate excess water retention with its low sodium level. So this makes it easy to manage weight. This juice also keep us hydrated through the day. It's an easy way to keep the calories down without compromising on nutrient value.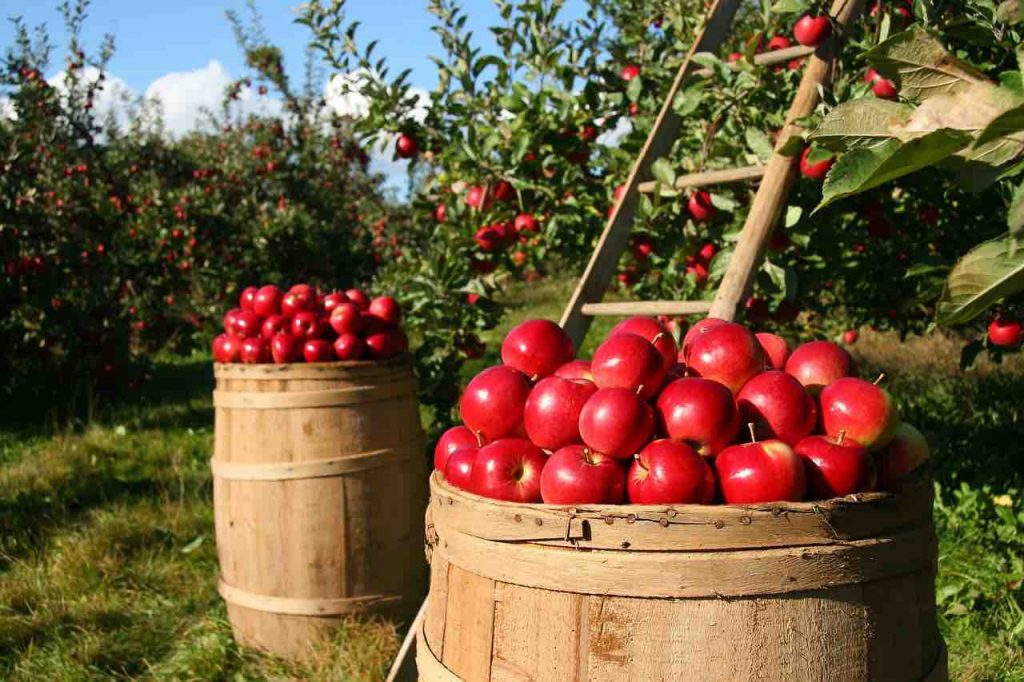 2. It Builds Immunity.
Apple juice benefits our immunity levels. Vitamin C is vital for our immune system. This nutrient protects our cells from toxin damage and is a natural antioxidant. Drinking the juice of apples is a natural way to flush out toxins, clean our systems, and maintain a strong immune system . Keep well with apple.
3. It Contains Loads Of Iron.
One of the apple juice health benefits is to prevent anemia. Iron deficiency causes anemia, characterised by low levels of haemoglobin. This condition can be quite weakening and dangerous. But fortunately, there are many foods that can prevent it. Apple juice can make up for the deficiency, thanks to the rich presence of iron.
4. It Promotes Strong Bones.
This delicious drink provides the perfect combination of nutrients for our bone health – calcium, vitamins C and K, iron, and boron. In this way, it helps keep our teeth and bones strong. A glass everyday can help reduce the risk of painful bone disorders like osteoporosis. Here are some more excellent vegan sources of calcium.
5. It Supports Healthy Vision.
Taking care of our vision is another of the apple juice health benefits. Thanks to the required amount of Vitamin A in a glass of fresh apple juice, we can enjoy sharp vision and not have to worry about eye ailments like cataract.
6. It Cleanses The Liver.
Apple juice benefits our liver a great deal. Its helps cleanse the liver of harmful toxins and other waste products. It also reduces inflammation. The skin of apples contains pectin, which is excellent for our digestive tract. So, prepare a juice without peeling the apples and keep your liver as well as digestive tract healthy.
7. It Helps Your Skin Glow.
Is apple juice good for you? Yes, not just for the internal organs but also your skin. Apple juice can take care of skin problems like itching, blemishes, acne, cracked skin, and inflammation. It is loaded with Vitamin C that produces collagen to keep the skin healthy and free from premature ageing. Avoid creams – drink fruit juices instead.
8. It Cares For Your Hair.
And lastly, here is how apple juice benefits our precious hair. Save a little and apply it on the scalp. Wash off after a few minutes. In place of dry flakes, you will find a healthy scalp with lustrous and glossy tresses. You've just discovered a safe, natural, and easy home remedy for dandruff and dull hair!
Apple cider vinegar is also good for scalp health.
Note: Posts on Ayurvedum are solely for the purpose of sharing the goodness of Ayurveda and bringing awareness about natural and healthy living. Please do not substitute it for professional medical advice. Ingredients discussed can interfere with certain medications. So, before using anything to treat yourself, always consult an Ayurveda doctor or practitioner.