Spread the Ayurveda Goodness
Garuda is the vehicle of Lord Vishnu and the King of Birds in ancient Hindu mythology. Fearless, mighty, and having endless energy, Garuda is certainly a spectacular sight. The Eagle Pose or Garudasana benefits those who practise it by invoking such qualities. This is among the most interesting looking yoga poses – you end up twisting and constricting your body in weird ways. But you will soon start to experience the immense Garudasana benefits for the body and mind. In this article, we share with you these benefits, contraindications, as well as a video demonstration.
Garudasana Benefits: One Of The Top Yoga Poses
1. Garudasana For Strength
The Eagle Pose is among the best hatha yoga poses for increasing strength – in the body as well as the mind. It requires you to rest your entire body weight on one leg. Being a demanding pose, it pushes you beyond your limits. And the result? Your physical and mental strength start to rise.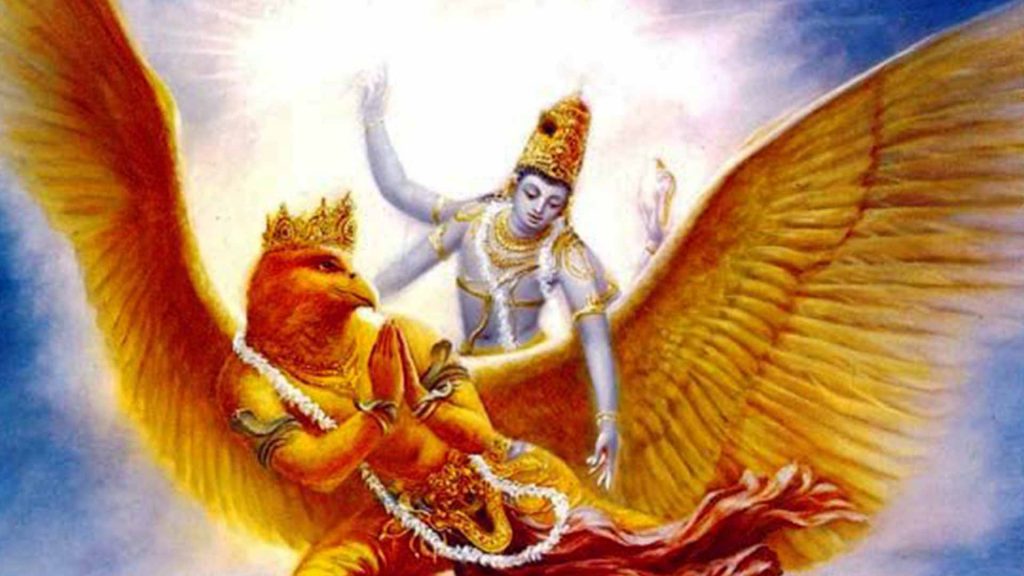 2. Garudasana Improves Brain Power
This is also among the top yoga positions for brain power; namely mind-body coordination, focus, and concentration. Garudasana requires you to twist your body while balancing on one foot…and this is not possible without a certain amount of mental focus. So every time you practise this pose, you are training yourself to focus, be alert, and most importantly – to unify your body and mind.
3. Garudasana Brings Balance
That's right, this is among the standing yoga poses that bring tremendous amounts of balance – again, in both the body and mind. Balance is a crucial aspect of Garudasana, which you will sooner or later perfect with daily practice. And the great thing is, once you invoke the sense of balance in yourself, you can take this forward and apply it to all aspects of your life.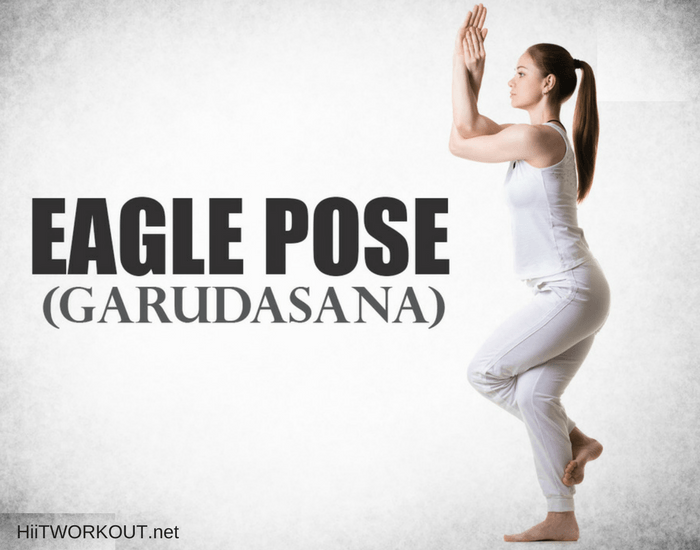 4. Garudasana For Stress Relief
Next up, the Eagle Pose is highly stress relieving. This may come as a surprise to some, since getting into the pose itself can be straining. But when you hold the pose, it increases blood circulation, releases blocked energy, and relaxes the mind. Here are some more remedies for stress.
5. Garudasana Boosts Flexibility
Another important benefit of Garudasana is improved flexibility. And this may happen sooner than your expect! This pose stretches many parts of the body – the shoulders, back, hips, thighs, calves, and even the ankles. The result? Your body feels more "open", and the flexibility starts to improve significantly.
How It's Done
Please not that this video is for demonstration only. We highly recommend learning it under the guidance of a trained professional.
Contraindications
Avoid this pose if you have:
Shoulder injury
Elbow injury
Low blood pressure
Varicose veins
Ankle injury
Severe knee pain
Note: Posts on Ayurvedum are solely for the purpose of sharing the goodness of Ayurveda and bringing awareness about natural and healthy living. Please do not substitute it for professional medical advice. Ingredients discussed can interfere with certain medications. So, before using anything to treat yourself, always consult an Ayurveda doctor or practitioner.
SaveSave
SaveSave