Blueberries…these delicious, vibrant little fruits are loved by everyone. They are expensive in most parts of the world, but we promise, these jewels of wholesomeness are worth every penny. After discovering the incredible health benefits of blueberries, we're sure you will want to eat them every day!
Health Benefits Of Blueberries
1. No.1 Antioxidant-Rich Fruit
Blueberries top the list of antioxidant-rich fruits. Earning the tile of superfood, most of their power comes from the rich antioxidants present in them. They have several different kinds of phenols, anthocyanins and flavonoids. So if your diet is lacking in antioxidants, a handful of blueberries a day will do the job.
2. They're Dense In Other Nutrients Too.
Blueberries are also full of other nutrients. Be it for building strong bones, boosting immunity, helping wounds heal faster or maintaining energy levels…the blueberry fruit benefits by giving you the needed nutrients. Some of them include vitamins C and K, calcium, iron, magnesium, phosphorous, manganese as well as zinc.
3. They Also Improve Brain Function.
Among the health benefits of blueberries is improving brain function, which we're sure you were not aware of! They help heal brain cells and support a healthy nervous system by healing damaged neural tissues. Blueberries can improve memory as well as help reduce the risk of cognitive damage.
4. Blueberries Are Good For Weight Loss.
There are health benefits of blueberries for all you weight watchers. Fill up your fruit bowl with blueberries. Being high in nutrients including fibre, they provide nutrition while keeping your tummy full for longer – minus the high calories. The fibre boosts digestion and regulates bowel activities. Smile as you step on the weighing machine.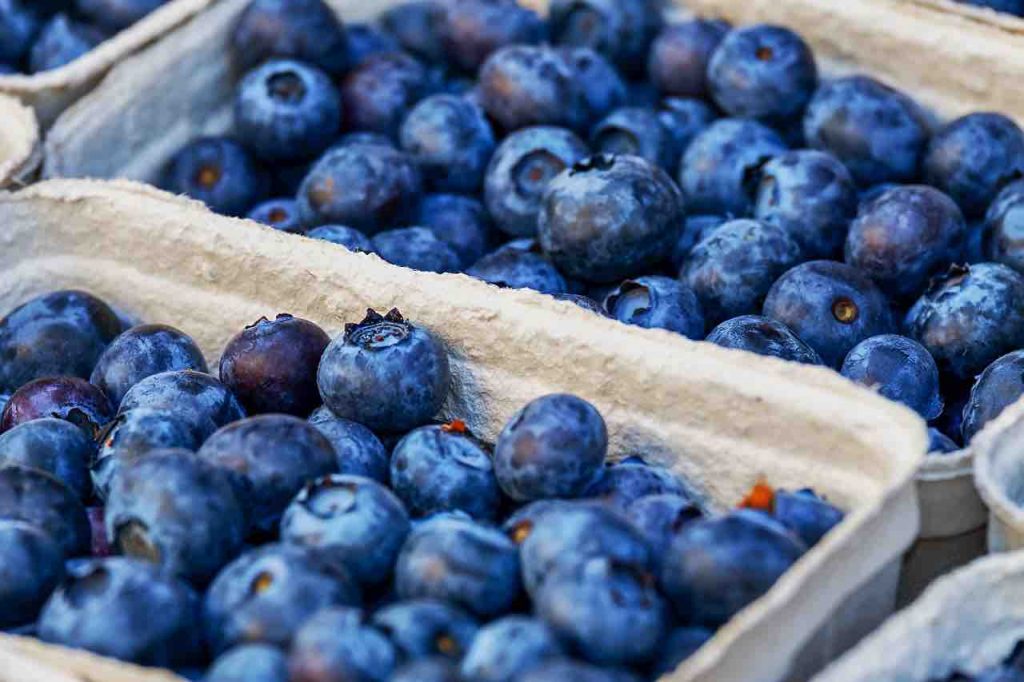 5. They're A Low GI Fruit.
They taste deliciously sweet, but blueberries actually have a low Glycemic Index score. They are effective in regulating blood sugar levels. The high fibre content in blueberries makes it important to be included in a diabetic's diet. Also, the anthocyanins (a kind of antioxidant) can prevent type 2 diabeties. So if you are diabetic, choose blueberries. They will fulfil your fruity desires while keeping a check on your insulin levels.
6. They're Rather Healthy For The Heart.
Eating blueberries regularly can help prevent atherosclerosis, strokes, and heart attacks. And this is how.  The anthocyanins (which give blueberries that gorgeous blue colour) and the fiber help lower cholesterol levels. This prevents clogging of arteries. The Vitamin B6 and folate inhibit the build up of homocysteine, an amino acid that causes heart disease. And the potassium helps regulate blood pressure. 
7. They Work Wonders For The Skin.
The blueberry fruit benefits your skin to a great extent – thanks to the anthocyanins that prevent oxidative stress and the skin-essential nutrient Vitamin C that encourages collagen growth. Together they tackle acne, blemishes, age spots, wrinkles, and skin damage.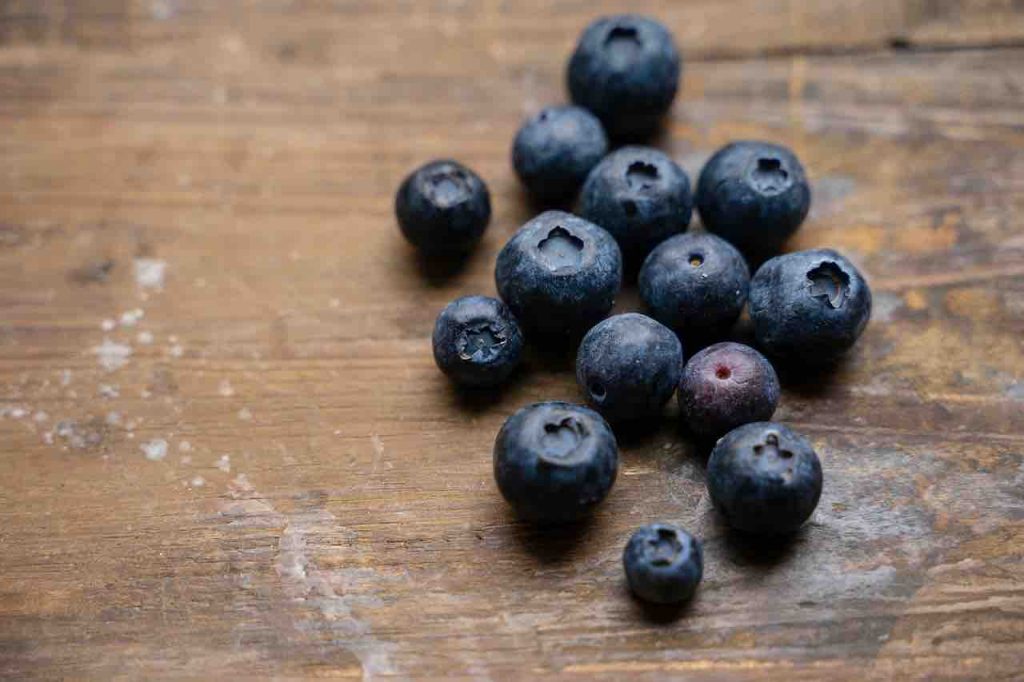 With such amazing blueberry fruit benefits, you are sure to find solutions to whatever that seems to be your health concern. Stay healthy!
Note: Posts on Ayurvedum are solely for the purpose of sharing the goodness of Ayurveda and bringing awareness about natural and healthy living. Please do not substitute it for professional medical advice. Ingredients discussed can interfere with certain medications. So, before using anything to treat yourself, always consult an Ayurveda doctor or practitioner.