Spread the Ayurveda Goodness
There are many types of antioxidants out there. But what are antioxidants, anyway? Well, they are compounds that fight free radicals. For those who are wondering, free radicals are unstable molecules naturally produced in the body that cause cell damage. So, antioxidants prevent such cell damage and keep our bodies healthy. Antioxidants are indeed powerful substances that offer a wide range of benefits. Therefore, we've put together this list of antioxidants to make sure you get.
Types Of Antioxidants
1. Isothiocyanates
Among the most important natural antioxidants are isothiocyanates, a kind of phytochemical with loads of sulfur. They promote detoxification in the body, thus leading to improved overall health. They have been found to be a powerful shield against cancer – isothiocyanates can not only prevent the development of cancer cells, but also kill them.
Best sources:
*To get most of the antioxidant from cruciferous veggies, it's best to eat them raw or as less cooked as possible.

2. Carotenoids
Carotenoids are popular among the types of antioxidants. You can find them in orange, red as well as yellow fruits and veggies. There are hundreds of them. The most important ones include lycopene, beta-carotene, alpha-carotene, and lutein. Carotenoids improve vision, support a healthy heart, and reduce the risk of cancer. They also help maintain gorgeous skin. So, eat plenty of the following foods to enjoy all these benefits of carotenoids.
Best sources:
Mango
Winter squash
Tomatoes
Tangerines
Red cabbage
Red bell pepper
Guava
3. Flavonoids
Next on the list of antioxidants is flavonoids. One can find thousands of them! They reduce inflammation, protect against cancer, prevent diabetes, support a healthy brain, and also boost cognitive health. The most common ones are flavonols, anthocyanins, isoflavones, and flavones. Catechins, the popular antioxidant found in green tea, are a kind of flavonoid.
Sources:
Tea: black, green and white
Red cabbage
Berries
Kale
Cocoa
Soybeans
Legumes
Celery
Parsley

4. Vitamins A, C & E
Every list of antioxidants you must eat includes vitamins. Vitamins A, C, as well as E work as powerful antioxidants that offer a range of benefits. They improve immunity, vision as well as skin health. They support healthy bones, maintain energy levels, and can also prevent early ageing. So make sure you eat your vitamins daily!
Sources:
Carrots
Milk
Cheddar cheese
Kiwis
Mango
Spinach
Avocado
Swiss Chard
Olive oil
Hazelnuts
5. Resveratrol
Resveratrol should be on everyone's list of natural antioxidants to consume. It's a powerful compound that improves blood circulation, supports a healthy heart, prevent premature ageing, and keeps the skin healthy. It protects the brain from conditions like Alzheimer's as well as dementia. It may also prevent diabetes.
Sources:
The skin of red grapes
Dark chocolate
Peanuts
Blueberries
Mulberries
Peanuts
Soy
So as you see, whole and natural foods offer us a range of antioxidants important for keeping our body healthy and mind fresh. Go ahead and include plenty of them in your daily diet!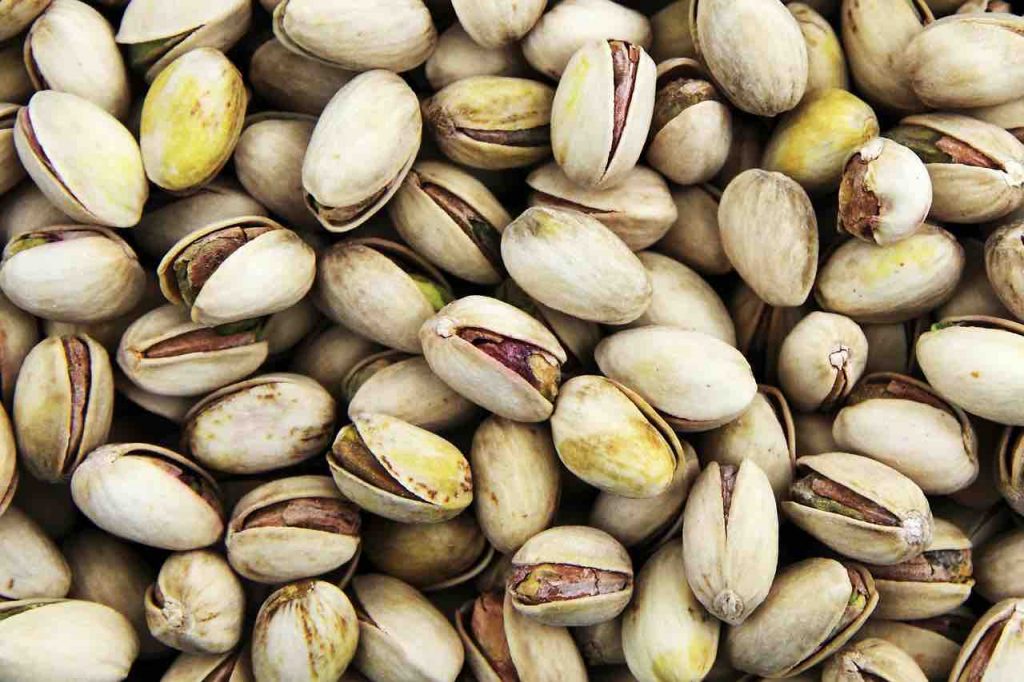 Note: Posts on Ayurvedum are solely for the purpose of sharing the goodness of Ayurveda and bringing awareness about natural and healthy living. Please do not substitute it for professional medical advice. Ingredients discussed can interfere with certain medications. So, before using anything to treat yourself, always consult an Ayurveda doctor or practitioner.