Spread the Ayurveda Goodness
For parents, proper nutrition for kids is one of the most important things. Little humans need to get all the nutrients in sufficient quantities so that they grow healthy and strong. In this article, we get into details about healthy food for kids.
Healthy Food For Kids
1. Kids Need Plenty Of Whole Grains. 
Whole grains are vital for kids' health. With their high fibre content, they keep a check on inflammation levels and help prevent tummy troubles. Instead of white rice feed your kid brown rice, quinoa, barley, and amaranth. Ditch white bread for breakfast and opt for oatmeal instead. Whole wheat Chapatis and parathas, often eaten in Indian homes, are a very healthy option.
2. Calcium-Rich Foods Are Important.
Healthy food for kids includes good calcium sources. Dairy offers a good combination of calcium, protein, and Vitamin D – all of which help grow strong bones. Top vegan sources of calcium include green veggies, soy, sesame seeds, dried figs, and fortified juices. Offer your little one variety of these foods.
3. Nuts & Seeds Make A Great Snack.
When it comes to nutrition for kids, never forget nuts and seeds! They are all tiny powerhouses of nutrients like protein, fibre, magnesium, calcium, and Omega-3 fatty acids. Let your kid snack on walnuts, almonds, sunflower seeds, flax seeds, cashews, and pine nuts. Lightly roast to boost their yumminess.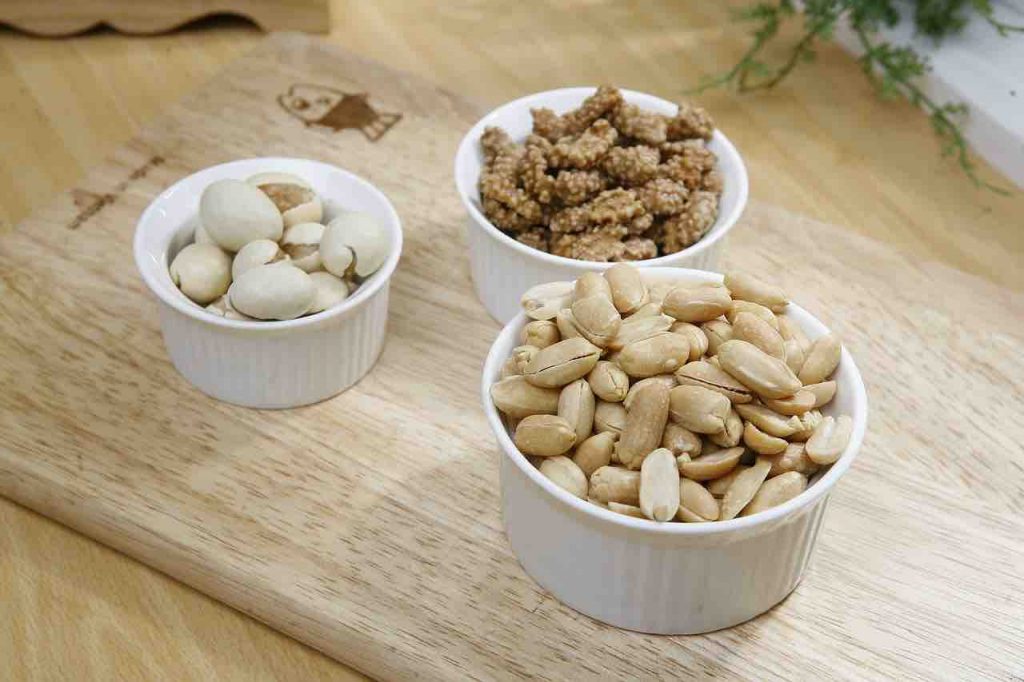 4. Flavour With Healthy Herbs & Spices.
Ayurvedic herbs and spices also offer good nutrition for kids. Asafoetida, ginger, and cumin improve digestion, thus boosting nutrient absorption. Thyme, cinnamon, and turmeric boost immunity. They speed up healing from colds and flus. Lavender and chamomile reduce anxiety in children as well as promote good sleep. Rosemary is said to improve memory and overall brain power.
5. Offer Veggies In All The Colours.
No list of best food for kids is complete without veggies. Let your kid eat vegetables in all colours – veggies of a certain colour offer specific kinds of benefits. Carrots and sweet potatoes are good for the eyes. Leafy greens cleanse the body and boost immunity. Pomegranate, cranberries, and other red veggies pack loads of antioxidants.

6. Feed Them Fresh Fruits For Dessert.
Let your child satisfy their sweet cravings with fruits. Regionally and organically grown fruits are an incredibly healthy food for kids. Offer them a variety: apples, citrus fruits, berries, melons, avocados, kiwi, mango…this ensures they get a variety of vitamins, minerals, and antioxidants. Aim for multiple servings a day.
7. Don't Leave Out Plant-Based Protein.
Protein is the building block of our bones, teeth, skin, muscles, hair, and even blood. So it goes without saying that your child needs plenty of it. Three noteworthy complete sources of protein are soy, amaranth, and quinoa. Other good vegan protein sources are beans or lentils combined with rice, nuts, chia seeds, and oats.
As you see, variety is important when it comes to nutritious food for kids. When your child doesn't like a certain food, have fun with some new recipes. Experimenting will keep the excitement up. And let your kid's plate look as colourful as possible!
Note: Articles on Ayurvedum are solely for the purpose of sharing the goodness of Ayurveda and bringing awareness on natural and healthy living. Please do not substitute it for professional medical advice. Ingredients discussed can interfere with certain medications. So, before using anything to treat yourself, always consult an Ayurveda doctor or practitioner.