Spread the Ayurveda Goodness
Does Ayurveda advise eating raw foods? And if so, what are the health benefits and effects on the doshas? The sages of ancient India lived a life meditating in caves and mountains. Surviving on a diet of wild plants, fruits, and seeds, they were fit and agile. The secret? Eating as per their dosha or constitution. In Ayurveda, one size never fits all. Here, you'll find out if the raw food diet is meant for you.
Raw Food Diet — Good or Bad?
The Benefits
1. Raw Foods Are Kapha-Balancing.
Kapha is heavy, cool, oily, and smooth. Therefore, foods that are dry, rough, and light provide a balancing effect. Having such qualities, the raw food diet is the perfect diet for Kapha folks.
2. Raw Foods Are Cleansing.
A raw food diet primarily consists of fresh fruits and vegetables. And these are usually cleansing and free of any chemicals, added flavours or preservatives. Just pure and toxin-free.
3. Raw Foods Preserve Their Nutrition.
Often, cooking and over-cooking deplete foods of their nutrients. Vitamin C, polyphenols, folate, and the cancer-fighting compound found in cruciferous veggies called sulforaphane can often be reduced or destroyed during cooking. That's why many foods are better eaten raw – garlic, nuts, berries, coconut, and most fruits are some examples.
4. Raw Foods Help In Digestion.
When you are on a raw diet, like salads, you are consuming quite a lot of fiber. Fiber as you know is very essential for proper digestion. Kaphas and Pittas can enjoy salads in generous amounts, while Vatas should exercise moderation and preferably avoid them in cold weather.
5. Raw Foods Keep Your Weight In Check.
A raw diet helps in weight management. It is low in calories, high in nutrition, and full of fiber to keep you satiated for a longer time. Raw foods make wise snacks for weight watchers.
6. Raw Foods Are High In Prana.
Raw fruits and vegetables are living foods. They therefore increase prana (life force energy) and can have a very good impact on your physical as well as mental health.
7. Raw Foods Balance Sodium.
A raw diet is low in sodium and can therefore prevent falling prey to conditions like osteoporosis, blood pressure, heart issues, and kidney diseases.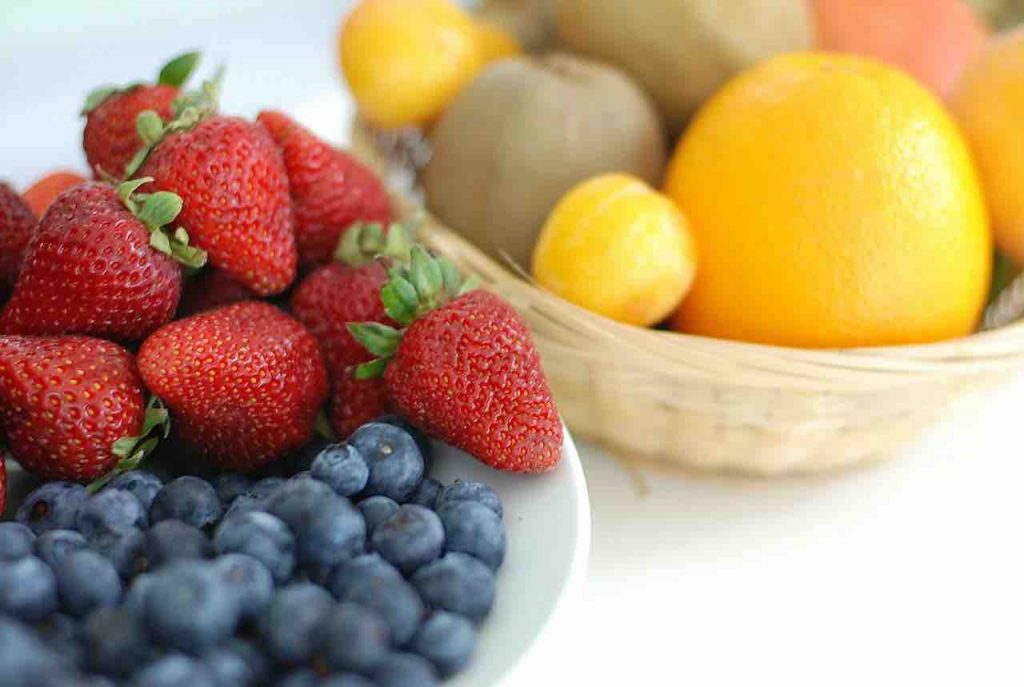 The Disadvantages
Raw food is highly aggravating for Vata dosha and therefore, a raw diet can cause a lot of harm.
Some foods should never be eaten raw for safety and nutrition purposes such as potatoes, mushrooms, flour, milk, asparagus, and rice.
For those with weak digestion, raw foods are not advised.
Being cool in nature, raw foods are not healthy to eat during winter.
It is advisable to check your agni and dosha with a certified Ayurvedic practitioner  before you embark on a journey with raw foods. Because every individual's prakriti is unique, and what works for one may not for another. Choose wisely. Stay healthy!
Note: Posts on Ayurvedum are solely for the purpose of sharing the goodness of Ayurveda and bringing awareness about natural and healthy living. Please do not substitute it for professional medical advice. Ingredients discussed can interfere with certain medications. So, before using anything to treat yourself, always consult an Ayurveda doctor or practitioner.