Spread the Ayurveda Goodness
The benefits of lemon water have long been recognised in Ayurveda. A time tested remedy for ailments, warm lemon water boosts health as well as beauty. Are you curious about all this refreshing drink has to offer? Here are 6 reasons why lemon water is a part of the Ayurvedic diet.
Benefits Of Lemon Water
1. Lemon Water Is A Natural Cleanser.
Ayurveda lays a lot of importance on cleansing. We know that our body always has some ama (toxins) getting into our systems. Could be through our diet, lifestyle, or environment. And if this ama is not removed regularly, it can accumulate over a period of time and lead to diseases. Warm lemon water is the perfect natural cleanser to rid your body of this build up. Lemon flushes it out from the digestive passage.
2. Lemon Water Improves Agni.
As per Ayurvedic medicine, the sour taste of lemon stokes the agni (digestive fire). When agni is strong, all digestive functions flow smoothly. It keeps issues like diarrhea, constipation, and heartburn away. Also, the citrus flavonoids in lemon help the bile juices break down food, thus aiding the digestive process. Drinking lemon water warm with some crushed ginger first thing in the morning will keep your agni strong. 

3. Lemon Water Is A Protective Shield.
Keeping you safe from sickness and boosting your immunity is also one of the benefits of lemon water. Lemons are antibacterial, antiviral, and a good source of Vitamin C. If you make drinking lemon juice a daily habit, you can significantly reduce your chances of falling sick with the slightest change in weather. Even if others around you are coughing, your body is strong to fight off the infection.
4. Warm Lemon Water Keeps You Glowing.
The Vitamin C in lemon water does immense good for your skin. It helps fight free radicals and prevents cell damage. It is very necessary for production of collagen, which keeps your skin smooth and firm. When you make it a habit to drink warm lemon water every day, you are also keeping the largest organ of your body, the skin, hydrated. This prevents early wrinkles and ashy skin.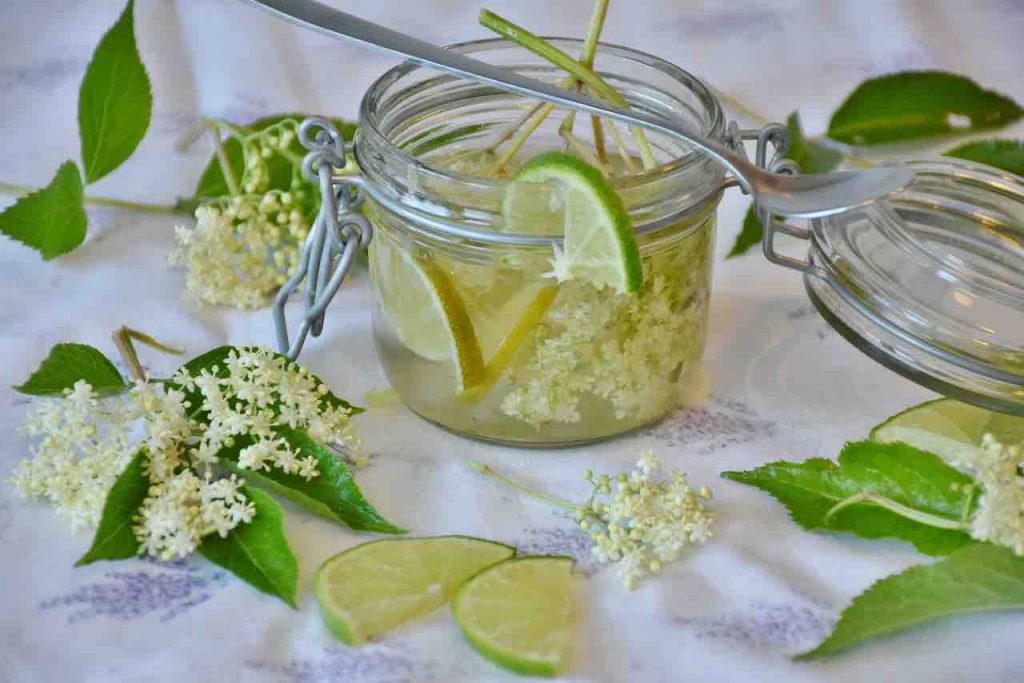 5. Lemon Water Keeps You In Shape.
Among the benefits of lemon water is that it's an Ayurvedic remedy for excess weight. The fiber in lemons aids in fighting in-between-meals hunger cravings. A glass of lemon juice can keep you fuller and healthier. Minus the calories too, if you crave for a snack. And as you have read earlier, lemon juice takes good care of your digestion and metabolic activities which is essential for maintaining your weight.
6. Lemon Water Lifts Your Moods.
The fragrance of lemons is refreshing, relaxing, and energizing. It wakes up the body in the morning. On a hot summer's day, lemon water is an excellent energy drink that cools the body and refreshes the mind. Lemons contain potassium, an electrolyte necessary for energy levels and essential nutrient for blood pressure as well as nerve function.
So our sincere advice: do not miss your daily glass of warm lemon water!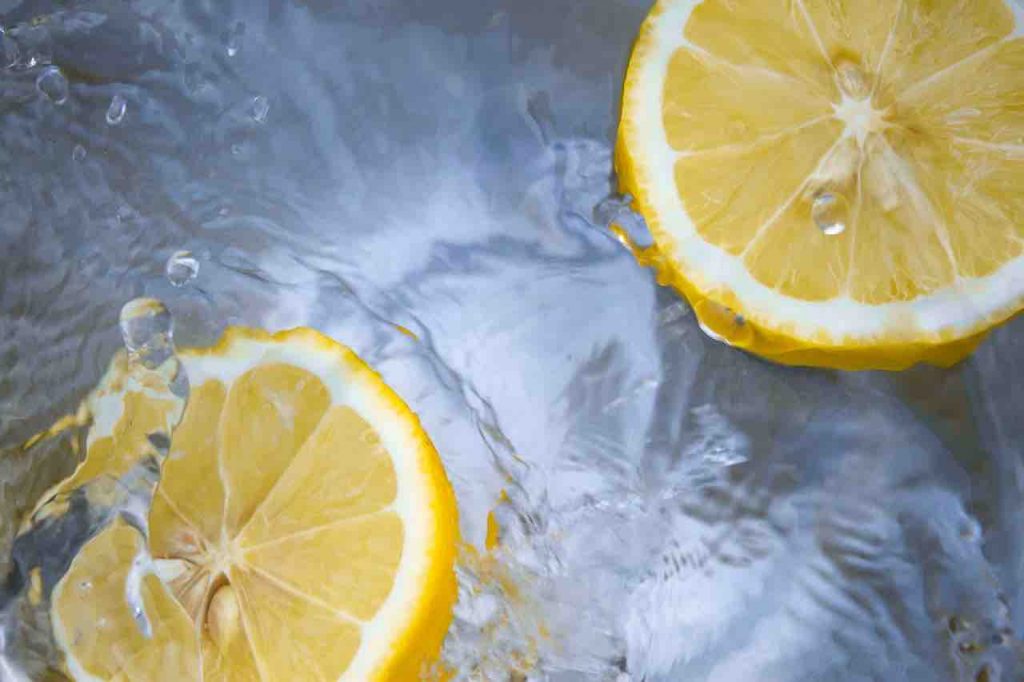 Note: Posts on Ayurvedum are solely for the purpose of sharing the goodness of Ayurveda and bringing awareness about natural and healthy living. Please do not substitute it for professional medical advice. Ingredients discussed can interfere with certain medications. So, before using anything to treat yourself, always consult an Ayurveda doctor or practitioner.