As Ayurveda believes in natural ways to deal with issues related to our health, we have put together these important tips on how to keep lungs healthy naturally. Our lungs, though a vital organ of our body, are often neglected…probably because we take the functioning of our body too casually. We take it for granted that all we have to do is breathe! We do not bother about the health of these spongy air-filled sacs placed on either side of our chest. Today, the air we breathe in is full of killer pollutants and harmful toxins. They can cause serious respiratory problems. Our lungs act as a 'natural filter' in our body and protect us from infections and other issues that can hamper our day to day activities. So let us give it the care they need – let us see how to keep lungs healthy naturally!
Ayurveda considers the lungs to be the location of 'kapha dosha', the force in our body ruled by the elements of earth and water. Unhealthy lungs result from imbalance of this force. Healthy lungs are pink and can inhale and exhale very easily, while unhealthy lungs look black as they are full of toxins and so unable to function effectively.
How To Keep Lungs Healthy Naturally
1. Exercise Your Body Regularly.
Simple exercises like jogging, swimming, and other aerobic exercises show us how to keep our lungs healthy naturally. When we exercise, our blood flow increases. This allows the necessary vitamins and minerals to reach our lungs fast. It also helps us take deeper breaths, thus strengthening our lungs.
2. Practice Deep Breathing And Pranayama. 
Deep breathing is one of the easiest and most effective ways to increase the capacity of our lungs. Breathing effectively from the abdomen and not just our chest strengthens our lungs naturally. While you breathe deeply and effectively, measure your breath too. And slowly try to increase the count. Pranayama involves strengthening your respiratory system with specific breathing techniques. Learn it from a professional yoga instructor.
3. Stop Smoking.
How to prevent lung infection? The first step if you are a smoker is to kick the butt. Every cigarette puff contains high levels of toxic chemicals like nicotine, carbon monoxide and tar. All this leads to unhealthy lung issues. Toxins irritate and inflame the lungs, and they also increase mucus. The nicotine in tobacco paralyses the cilia, which help clean the lungs. Lung tissues are destroyed. Oxygen intake is reduced. Overtime, mucus gets infected and causes cough, colds, wheezing…all this leads to increased risk of lung infection and can be very dangerous in the long run.
4. Eat Healthy Lung Food.
Let us also learn how to prevent lung infection with food. Eating lung cleansing foods is an excellent tip on how to prevent lung infection.
Ginger unclogs the respiratory system and expels toxins.
Pudina or mint decongests unhealthy lungs.
Green tea loosens mucus as well as boosts immunity against lung infection.
Garlic reduces inflammation.
Apples are also very effective in fighting lung diseases.
Turmeric reduces toxins as well as lowers inflammation.
Oregano helps in smooth air flow.
Broccoli, strawberries, beans, carrots, pumpkins, and apricots all very rich in antioxidants…making them excellent lung cleansing foods.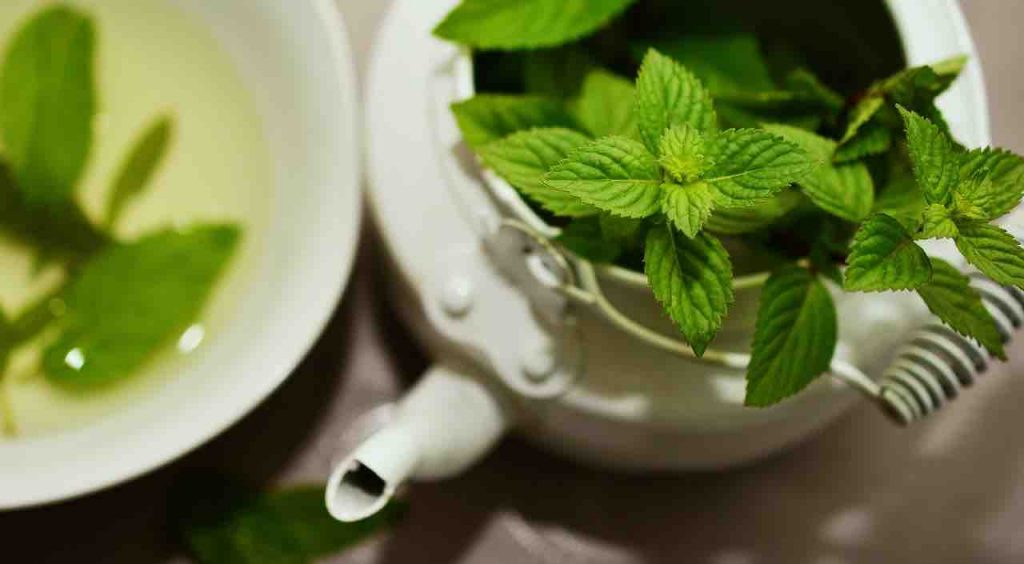 Note: Articles on Ayurvedum are solely for the purpose of sharing the goodness of Ayurveda and bringing awareness on natural and healthy living. Please do not substitute it for professional medical advice. Ingredients discussed can interfere with certain medications. So, before using anything to treat yourself, always consult an Ayurveda doctor or practitioner.