Did you know that Ayurveda lays out excellent work productivity tips?
Doing double shifts, skipping meals, working until the next morning, sleeping as little as four hours every night…these are considered signs of motivation and dedication in modern times. But in the long run, they create serious health problems and hamper your productivity.
Ayurveda helps incorporate health and wellness into your work life. Only this will ensure increased and sustained productivity. Just make 6 simple tweaks to your everyday routine and experience the magic!
Ayurvedic Work Productivity Tips 
1. Wake Up Before 6.
According to Ayurveda, 6 am to 10 am is the Kapha time of the morning. If you sleep past 6 am, you are likely to feel sluggish, heavy, and dull. On the other hand, those who regularly wake up before 6 am experience higher energy levels (mental as well as physical), better concentration, and increased productivity for the entire day.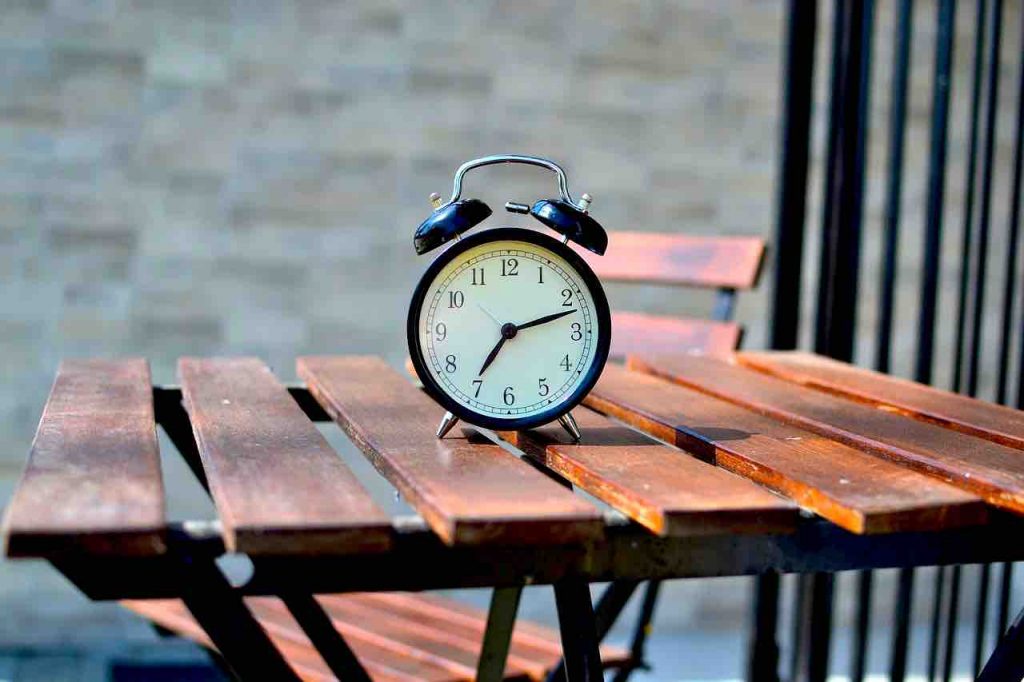 2. Get Off Your Office Chair.
We hate to break it to you, but studies suggest that even if you have an exercise session everyday, it doesn't protect you completely from long sitting. Getting off your chair and moving your body every 2 hours is extremely important for workplace productivity improvement. It gets your prana (life force energy) flowing and improves blood circulation. It boosts alertness, mental clarity, and cognitive functions. We recommend some office yoga.
3. Don't Skip Breakfast.
How to increase productivity? NEVER skip breakfast. Breakfast literally fuels your brain and supports cognition, comprehension, memory power, as well as focus. Ayurveda recommends foods such as:
Nuts like almonds and walnuts
Whole grains like oatmeal
Organic cow milk and its products
Fresh fruits: Sweet, ripe and warming for Vatas; Sweet, ripe and cooling for Pittas; Bitter, raw and warming for Kaphas
Natural sweeteners like honey, jaggery, and maple syrup
Herbal teas like that of ginger, cardamom, coriander, and turmeric

4. Take Meditation Pauses.
One of the most important work productivity tips is to take meditation breaks. This allows your brain (and body) to regenerate, and you'll return to your task feeling more refreshed, calm, clear, and energised. You can meditate either sitting on your desk or in a nearby open space. Here are some kinds of meditation to choose from.
5. Increase Productivity With Aromatherapy.
Aromatherapy oils can be excellent productivity boosters. Packed with tons of medicinal properties, essential oils can have refreshing, stimulating, stress-busting, and cognition-boosting effects on the mind. So add a little zen to your work desk with incense or an essential oil diffuser. You won't regret it! Try oils like that of:
Orange
Lemon balm
Rosemary
Sandalwood
Peppermint
Clary Sage

6. Replace Coffee With Herbal Teas.
How to increase productivity? Do yourself a favour and replace coffee with something better! Coffee (especially with sugar) gives you a boost, but you also experience an energy crash after a while, and then you head for another cup. But you're stuck in a loop. And excess coffee contributes to higher stress and insomnia – both of which are productivity killers. This is not the case with herbal teas. Herbs like ginger, turmeric, green tea, rosemary, and sage will help you perform better and consistently. They don't just increase energy, but also support better brain health and promote overall wellness. This is precious for productivity.
Note: Posts on Ayurvedum are solely for the purpose of sharing the goodness of Ayurveda and bringing awareness about natural and healthy living. Please do not substitute it for professional medical advice. Ingredients discussed can interfere with certain medications. So, before using anything to treat yourself, always consult an Ayurveda doctor or practitioner.