Spread the Ayurveda Goodness
The olive oil uses are recognised all over the world. In India, it is known as 'jaitun ka tel' and has made a comfortable place in our kitchens too. The olive oil benefits are so many, that it has earned the name 'liquid gold'. How much olive oil per day is good for us? Studies suggest that 1 or 2 tablespoons a day regularly are good enough to reap the health benefits of olive oil.
Drizzle it over salads, use it as a marinade, sauté veggies in it, bake with it, flavour sauces with it…enjoy its goodness in any creative way you can. But make sure you do not heat or smoke olive oil! Or else, it will lose its unique flavour.
Apart from olive oil uses in food, there are also uses in beauty and wellness. It makes for an excellent massage oil, skin moisturiser, and hair care ingredient.
Olive Oil Benefits
1. Olive Oil Improves Heart Health.
Olive oil is free of carbs and cholesterol. It contains 70% monounsaturated fatty acids. It therefore helps in lowering cholesterol accumulation in the blood and preventing heart problems. Include it in your regular diet as it also helps control blood pressure levels. But, go easy on the amounts.
2. Olive Oil For Your Waistline
The monounsaturated fats in olive oil promote the breakdown of stored fat in the body. We can manage our weight much better if we substitute our regular cooking oil with olive oil. Again, use it in moderation or it could cause further weight gain. Here are some more Ayurvedic herbs for weight loss. 
3. Health Benefits Of Olive Oil For Bones
Did you know that there are olive oil uses for your bones too? Olive oil contains calcium, as well as other necessary minerals for healthy bones like iron, potassium, and sodium. It boosts bone strength and thus helps prevent diseases like osteoporosis.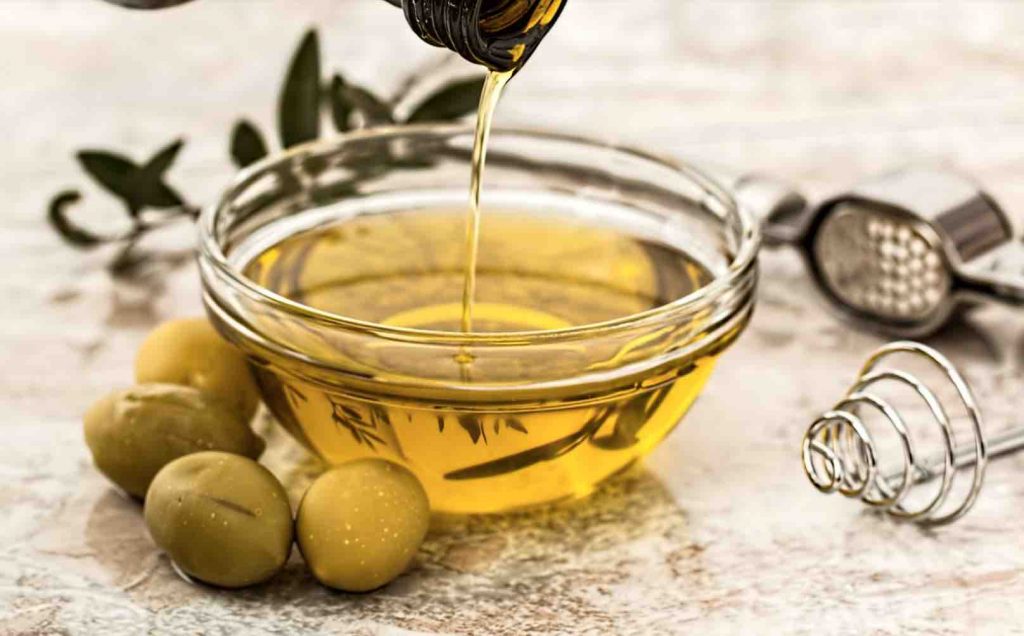 4. Olive Oil Fights Inflammation.
Inflammation is a natural process – but in excess amounts and over prolonged periods of time, it can put you at risk of many diseases. Olive oil, being rich in phenols, helps restrict growth of pathogenic bacteria. Its anti-inflammatory and antimicrobial properties helps relieve and reduce inflammation. Here are some more foods that fight inflammation.
5. Olive Oil Reduces The Risk Of Cancer.
Olive oil can also protect our bodies from cancerous growths – specifically rectum and bowel cancer. Hydroxytyrosol, a major component of olive oil can help prevent breast cancer in post menopausal women. Studies have found that it can even kill cancer cells. Here's a list of top vegan anti-cancer foods.
6. Health Benefits Of Olive Oil For Skin 
Being very rich in antioxidants, olive oil does wonders for our skin. It gets deep into the skin, enhances exfoliation, and also slows down ageing. It gives our skin a beautiful healthy glow. Massaging your body with olive oil everyday helps reap many such olive oil benefits for skin.
7. Olive Oil Benefits For Hair
Olive oil locks the keratin in hair, removes excess build up of sebum, keeps dandruff away, and helps the hair grow well. It promotes longer, stronger, and manageable tresses. And it also adds lustre. Therefore, it's an excellent hair oil you can use regularly for a beauty boost.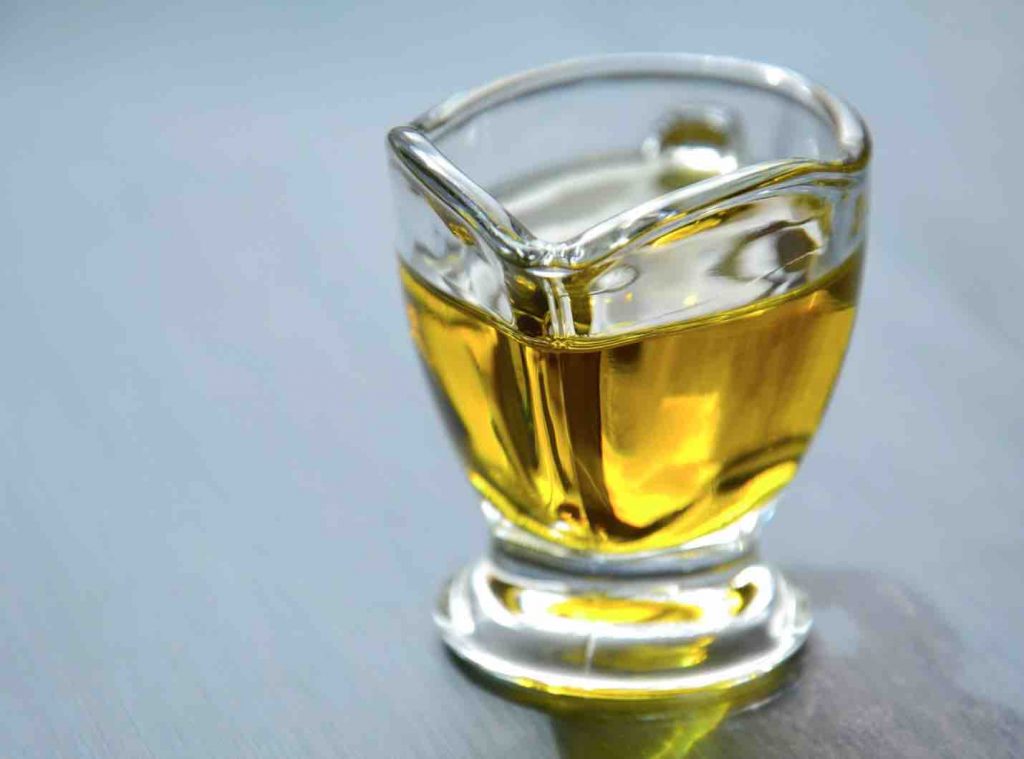 Note: Articles on Ayurvedum are solely for the purpose of sharing the goodness of Ayurveda and bringing awareness on natural and healthy living. Please do not substitute it for professional medical advice. Ingredients discussed can interfere with certain medications. So, before using anything to treat yourself, always consult an Ayurveda doctor or practitioner.