Spread the Ayurveda Goodness
Surgery, especially if it's major, can be one of the scariest things to go through. But with proper care after surgery, you'll be back to a state of fitness sooner than otherwise. How does Ayurveda help surgery recovery? It lays out guidelines one can follow, that revolve around three things: rest, diet, and self-nourishing activities. Let's take a look at them.
Recovery After Surgery: Ayurvedic Tips 
1. Rest, Rest, Rest.
Many people try rushing back to work before their bodies are ready. Your doctor will inform you of the time period during which you need to completely rest. Even if you feel better before this period is over, relax. Your body is still working on healing itself.
Get 8-9 hours every night. Ayurveda also encourages taking short daytime naps, since it will support recovery after surgery. If you are unable to sleep, you can try herbal teas made with lavender, lemon balm, or chamomile. If you are taking medication, discuss these herbal teas with your doctor first.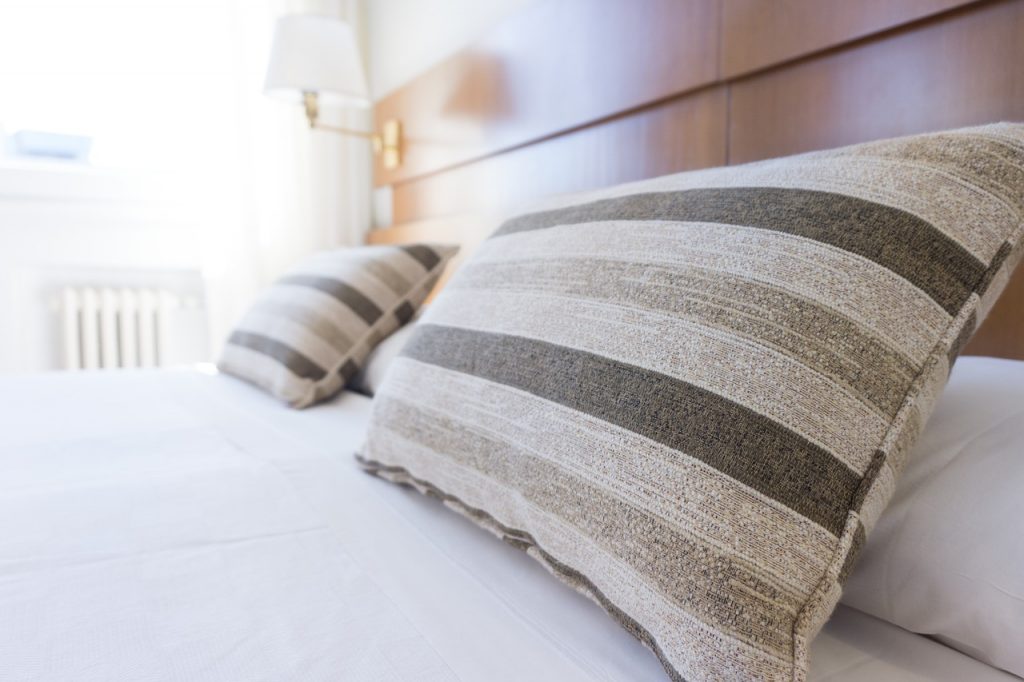 2. Soothe Mood Swings Naturally.
Surgery is a traumatic experience for the body. General anesthesia combined with strong painkillers can have dramatic effects on mood, resulting in depression, anxiety, insomnia, and agitation. Ayurveda offers natural solutions. Herbs like ashwagandha, turmeric, lavender, valerian, goatweed, and kava support emotional recovery after surgery. Anti-stress-and-depression yoga poses like Fish Pose, Child's Pose, and Corpse Pose are easy to do.
Again, be sure to discuss these solutions with your doctor to avoid complications. If you are not allowed to use these remedies yet, see if you can take strolls in nature. Breathing in the fresh air can significantly uplift one's mood.
3. Foods To Eat After Surgery
Diet plays a crucial role in physical, mental, and emotional well-being after surgery.
Eat Vitamin C foods like kiwis and oranges.
Eat antioxidant-rich fruits like berries and pomegranate.
Get your Vitamin A from orange and dark green vegetables like pumpkin and kale.
Promote bone healing with foods like fortified cereals, mushrooms, spinach.
Eat zinc-rich foods like pumpkin seeds and milk.
Eat iron sources like red lentils and beet.
Have plenty of fibre-rich foods like oatmeal and berries.
Don't forget your protein. Good sources are nuts, beans, and tofu.
In general, eat light, nutrient-dense, and organic foods with a bit of healthy fat like ghee and olive oil.
Khichdi and vegetable soups are great options.
*Before making any changes to your diet, consult your doctor.

4. Take Ayurvedic Herbs For Healing.
Packed with medicinal properties, herbs boost surgery recovery. Ask your doctor if you can use any of these:
Ginger is great for nausea, indigestion, and immunity.
Turmeric reduces inflammation, boosts immunity, and reduces stress.
Fennel is relaxes muscles, provides mild pain relief, and supports digestion.
Peppermint reduces bloating, treats constipation, and relaxes the nerves.
Rosemary treats inflammation, improves brain function, and soothes the mind.
Ashwagandha (Indian ginseng) boosts strength and rejuvenates the entire body.
Shatavari promotes better hormone balance and supports strength.
5. Sip On Water Frequently.
Being well-hydrated is crucial for quick surgery recovery. Your body needs to flush out all the chemicals in your body from the medication. The sooner it finishes the process, the better you will feel. Moreover, water improves blood flow – which ensures that your cells get all the nutrients they need for repair work. Ayurveda encourages drinking warm lemon water for detoxification. Herbal teas, soups, and stews also increase water intake.
Note: Posts on Ayurvedum are solely for the purpose of sharing the goodness of Ayurveda and bringing awareness about natural and healthy living. Please do not substitute it for professional medical advice. Ingredients discussed can interfere with certain medications. So, before using anything to treat yourself, always consult an Ayurveda doctor or practitioner.