Spread the Ayurveda Goodness
Do you have enough sources of zinc in your diet? Zinc is a mineral that plays a very important role in the body – it maintains a strong immune system, regulates nerve function, helps you remember, supports healthy bones, and also helps wounds heal. It's a trace mineral, meaning that you need very little amounts of it everyday; the recommended daily intake is just 15 micrograms. Zinc deficiency can cause many problems like impaired brain function, hair loss, depression, and impotence. That's why everybody needs to include sources of zinc in your diet. We've put together this list of zinc rich foods as well as herbs that suit the Ayurvedic as well as vegan diets.
Sources Of Zinc
1. Pumpkin Seeds – Flavourful And Healthy
Pumpkin seeds are some of the best zinc rich foods. 1 cup of pumpkin seeds provides you with 44% of your daily needs. When cooked, you get lesser zinc, so eating them raw is better. They're also packed with other nutrients like manganese, phosphorous, iron, and vitamin K.
2. Sesame Seeds – Nourishing And Warming
Sesame seeds hold a lot of importance as an Ayurvedic ingredient. Among the top foods rich in zinc, sesame provides you with 70% of your needs in 100 grams. These seeds are a great winter food, since they have a highly warming effect on the body. Roast them and sprinkle them onto your food.
3. Garlic – A Long-Valued Ayurvedic Herb
Herbs are excellent zinc sources. 100 grams of garlic provide you with 11% of your daily zinc requirement. It's a great herb to include in your diet not just for its lovely flavour, but also for its range of other health benefits, from boosting immunity to fighting inflammation.
4. Wheat Germ – An Incredibly Rich Zinc Source
Wheat germ is the portion of the wheat kernel responsible for the plant's reproduction process. It's among the top zinc rich foods, with a whopping 110% of the daily need in 100 grams! What's more, studies show that wheat germ can prevent cancer and even potentially stop the growth of tumours in the body.
5. Chickpeas – A Host Of Health Benefits
Chickpeas a.k.a. garbanzo beans are super-delicious zinc sources. They provide you with 17% of your zinc DV in a cup. Chickpeas have many other health benefits. They support a healthy heart, improve digestion, help regulate blood glucose levels, strengthen bones, and even reduce stress levels.
6. Cashews – Among The Healthiest Nuts
Nuts are great zinc sources too. Cashews, for example, provide you with 37% of your daily zinc needs in 100 grams. They make for a quick and easy snack. And they provide you with a good pack of energy for the day. Other nuts you could eat for zinc include almonds, pine nuts, and hazelnuts.
7. Spinach – A Superfood For Everybody
Spinach is not only among the foods high in zinc, but also the healthiest foods on the planet. In a cup of spinach, you get about 9% of the day's required zinc amount. And it has so much more – vitamins A, C, K and E, folate, calcium, iron, copper, magnesium…the list goes on!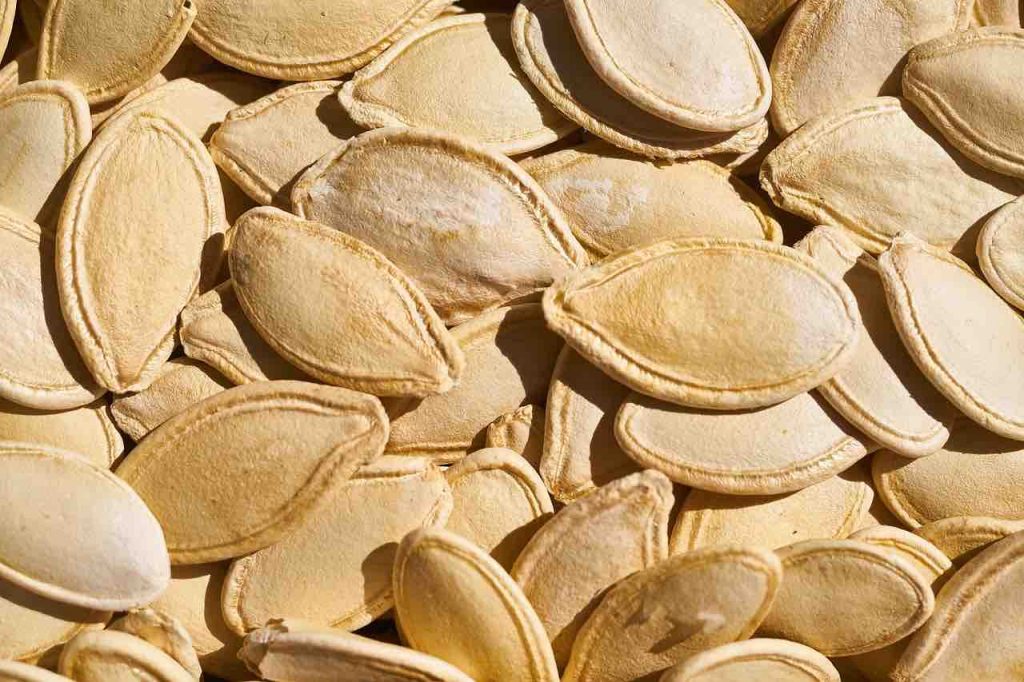 Note: Posts on Ayurvedum are solely for the purpose of sharing the goodness of Ayurveda and bringing awareness about natural and healthy living. Please do not substitute it for professional medical advice. Ingredients discussed can interfere with certain medications. So, before using anything to treat yourself, always consult an Ayurveda doctor or practitioner.