Aging is normal, natural, and universal. Once you understand this, it will make it easier to accept the highs and lows that come with it. What is healthy aging? Well, it simply means to adapt to the changes that take place in your body. Aging gracefully is possible when you nourish and care for yourself. As you age, it becomes more and more important to follow a wholesome lifestyle that gives your body the support it needs. So, let's talk about some anti aging tips from an Ayurvedic perspective.
Health Tips For Older Adults
1. Maintain Balanced Exercise.
Exercising to stay fit has many benefits for older adults. Ayurveda recommends exercising early in the morning. However, you don't need to wake up as early as you have been earlier. Listen to your body. Do as much as you are comfortable with. You can take your time and enjoy whatever you are doing. Yoga for seniors is very beneficial. Or you could walk, stroll, cycle, swim, or even dance. Exercising regularly promotes healthy aging.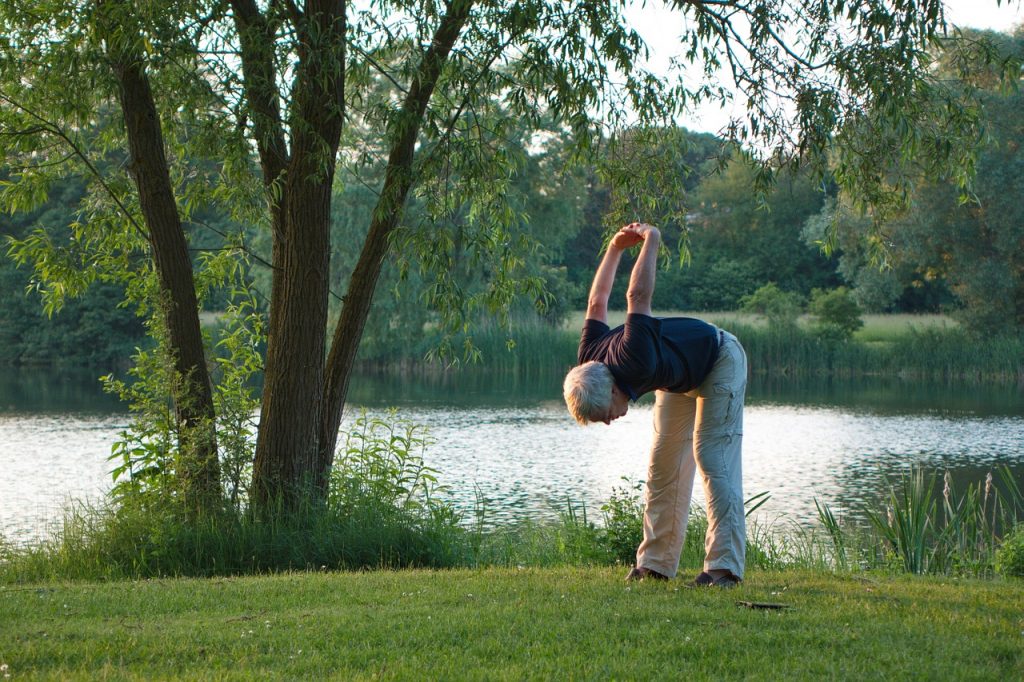 2. Practise Pranayama For Healthy Aging.
Next on the list of anti aging tips is pranayama, highly recommended by Ayurveda for older adults. 'Prana' is our life force energy. With age, the respiratory muscles become weak and breathing becomes difficult. Many elderly people suffer from shortness of breath. Practising pranayama or deep breathing exercises help strengthen those muscles and lungs. You are able to take in more oxygen and clear toxins through the lungs. Your breathing improves stamina. And all your organs function better.
3. Pamper Yourself With Massages.
You have worked long, hard, and enough. You need to now pamper your body and get yourself a good massage. Abhyanga, a warm herbal oil massage from the toe to the tip of your head is amazing for balancing the doshas – especially Vata, which gets aggravated during old age. Getting Ayurvedic massages is one of the best anti aging tips. It helps you brain, skin, and other body organs stay younger. It also reduces fatigue, boosts blood circulation, and improves sleep.
4. Have Foods For Aging Gracefully.
According to Ayurveda, it is the digestive system which makes the way for overall good health and wellbeing. Ayurveda recommends some anti aging foods you must include in your daily diet:
Dark and leafy greens for fiber and nutrients
Fresh organically grown fruits and vegetables
Whole grains like couscous, barley, and quinoa provide vital minerals
Light easy-to-digest proteins like lassi, paneer, milk
All kinds of nuts for energy
Healthy fats for better brain health, like avocado and olive oil
Warm water and sweet fruit juices for hydration
Freshly prepared food in ghee or olive oil for ojas (vitality)
Plenty of digestive spices for nutrient absorption
Hot water or ginger tea with each meal to balance your digestive fires
Eat mindfully and relish each morsel. And most importantly tasty the food, eat in moderation. Remember your digestion process is also slowing down – so don't load it.

5. Connect With Your Innerself.
Ayurveda as we all know, focuses on a holistic approach to all ailments. It includes the body, mind and soul. Harmony and balance are the main features of Ayurveda. As we age, an imbalance is created due to various internal as well as external reasons. Meditation helps bring back the balance. We can accept and make peace with our situation and ourselves. It helps release negative emotions that have accumulate over the years and aggravate illness. So practise meditaton for aging gracefully.
Note: Posts on Ayurvedum are solely for the purpose of sharing the goodness of Ayurveda and bringing awareness about natural and healthy living. Please do not substitute it for professional medical advice. Ingredients discussed can interfere with certain medications. So, before using anything to treat yourself, always consult an Ayurveda doctor or practitioner.