Drinking a hot beverage every morning is almost a universal tradition. Have you ever started your day with an aromatic, sweet-and-spicy cinnamon tea? Cinnamon or 'dalchini' in Hindi, is one of the oldest spices known to humans. Be it for flavouring rich dishes, baking, desserts to making beauty packs…there are many cinnamon medicinal uses.
Benefits Of Cinnamon Tea
1. Cinnamon Tea Boosts Immunity.
Cinnamon has antifungal, antiseptic and antiviral properties. The powerful antioxidants in cinnamon help fight and destroy harmful pathogens that can make us susceptible to common infections like colds and coughs. Clearing up our airway passages and keeping us strong from within is one of the benefits of cinnamon tea.

2. Cinnamon Tea Soothes Menstrual Pain.
The anti-inflammatory and analgesic nature of cinnamon is very effective in reducing aches and pains in the body. Sipping on a warm and comforting cinnamon drink during menstruation can relieve those agonizing menstrual cramps and pains. It is also a natural way to regulate the blood flow during menses to some extent.
3.   Cinnamon Tea Helps The Brain Function More Effectively.
Appearing for an exam or preparing for an important meeting? Need to focus and concentrate? Get yourself a strong cup of cinnamon tea! It has tremendous brain boosting power, can improve up your information-processing abilities, and it sharpens concentration. Since cinnamon encourages new neural paths in the brain, it is also very helpful to those suffering from degenerative neural conditions like Alzheimer's.
4. Cinnamon Tea Helps Control Sugar Levels.
What happens in a diabetic body is that insulin is not sufficiently produced by the pancreas, or at times, the cells do not react to insulin. This leads to a spike in blood sugar levels. Certain studies suggest that cinnamon can play the role of insulin, thereby enhancing the ability of insulin to carry glucose to the cells. So if you are a Type 2 diabetic, do make drinking this energizing cinnamon drink a daily habit. And since cinnamon has a natural sweetening power, no need to add any artificial sweetners.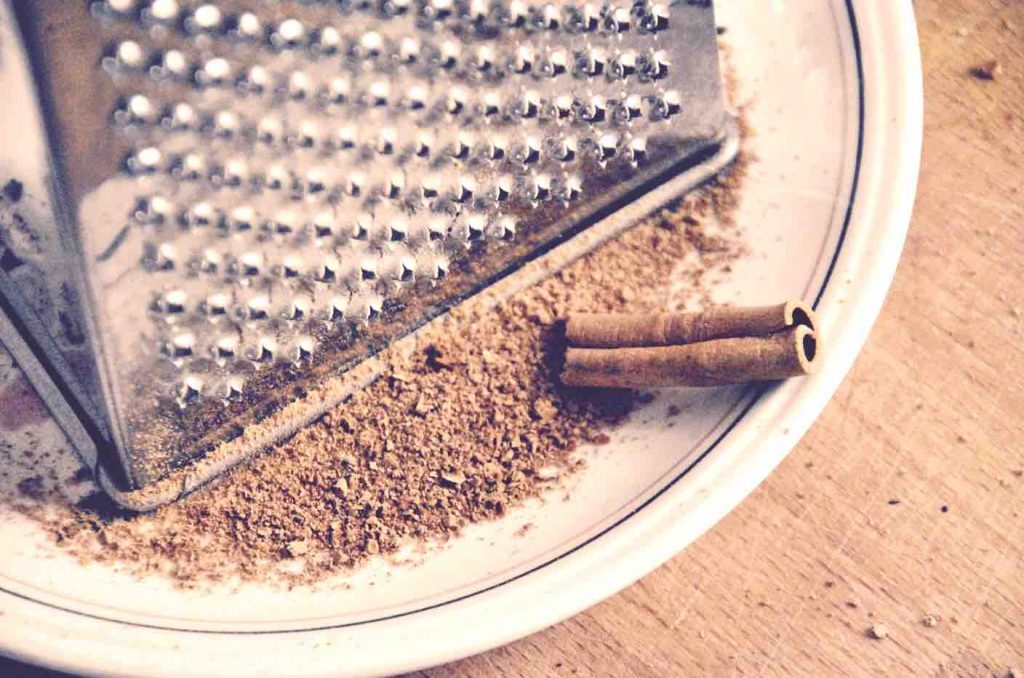 5. Cinnamon Tea Is Good For Weight Loss.
Weight loss is among the many benefits of cinnamon tea. If you are worried about your weight, try cinnamon and honey tea. Both of these are highly revered in Ayurveda for the incredible amounts of goodness they offer. Cinnamon prevents our bodies from storing extra fat. Honey is rich in all those energy enhancing vitamins and minerals. Together, this nourishing blend also takes care of tempting food cravings.
6. Cinnamon Tea Is Good For Our Teeth.
Have a sweet tooth, but unable to enjoy your favourite sweets? Don't worry! Switch from your regular drink to a cinnamon drink. Cinnamon has cinnamaldehyde as its key compound. Cinnamaldehyde is antifungal and antibacterial. One of the conditions it can treat is tooth decay. And tooth decay obviously causes bad breath. So go ahead and save yourself from excruciating tooth aches as well as embarrassing bad breath with a cinnamon drink.
How To Make Cinnamon Tea
Here is a simple recipe of how to make cinnamon tea. To make that perfect cinnamon tea, all you need to do is: boil a few sticks of cinnamon in water for around 5 minutes. Allow all the goodness to steep for a few more minutes, depending on how strong you like your tea. And no need to add any sweetening as cinnamon releases its own powerful sweetness. Milk is optional.
As you inhale the fragrance you are sure to feel your senses relax even before you begin sipping this delicious tea. Enjoy this wonderful refreshing cinnamon drink anytime of the day.
Note: Posts on Ayurvedum are solely for the purpose of sharing the goodness of Ayurveda and bringing awareness about natural and healthy living. Please do not substitute it for professional medical advice. Ingredients discussed can interfere with certain medications. So, before using anything to treat yourself, always consult an Ayurveda doctor or practitioner.