Spread the Ayurveda Goodness
"What triggers asthma attacks?" This is one of the most important questions for those who suffer from this chronic lung disease. Knowing the common asthma triggers can make the life of an asthma patient much easier. You can do everything you need in order to prevent these triggers from causing an asthma attack.
How To Deal With Common Asthma Triggers
1. Respiratory Infections Cause Attacks.
One of the most common asthma attack triggers, especially in children, is respiratory infection. Flus, common colds, sinus infections, and pneumonia are all things to watch out and be prepared for with remedies. Natural immune boosters for children as well as Ayurvedic remedies for colds can reduce the frequency of infections.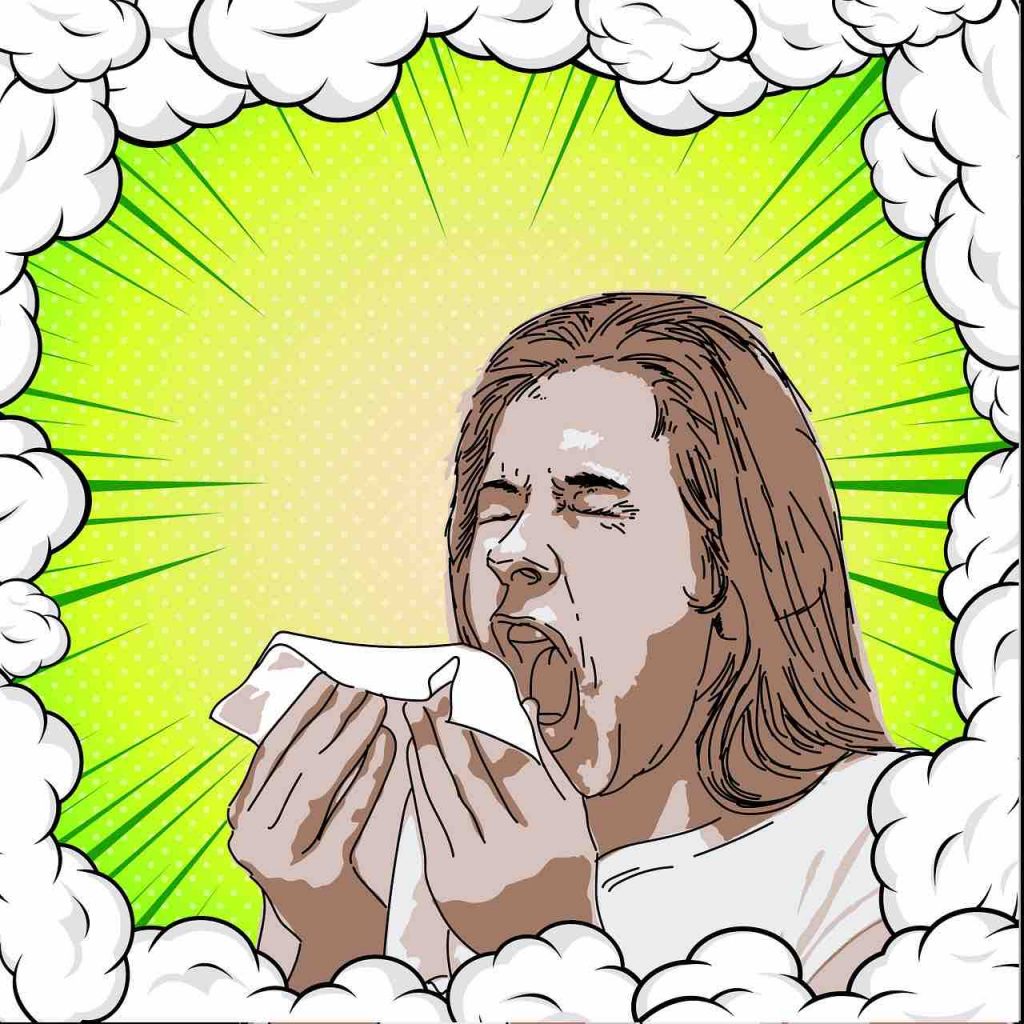 2. Smoke Is Bad For The Body.
Cigarette smoke should be avoided by us all, but even more so by those with a weak respiratory system. Keep yourself away from environments where people smoke. Smoke from vehicles, wildfires, and burning waste can also cause damage. So, avoid them all as far as possible.
3. Avoid Certain Kinds Of Plants.
At the mention of asthma attack triggers, pollen is one of the first things that come to mind. Spring and autumn are generally when pollen floats in the air. So a month before the pollen season begins, strengthen your body's defence system with natural antihistamines. When in a windy environment, keep the windows closed or wear a light scarf around your face for protection. And keep your inhaler near.
4. Keep An Eye On Mold Growth.
Mold is not good for the body and can trigger asthma attacks in many people. In humid environments, mold grows more. So if you live in such a place, check out home regularly for any signs of mold. Baking soda is generally safe for asthma patients; dissolve into water and spray it on the mold. Then, scrub and wipe it off with a damp cloth.
5. Exercise Is A Lesser-Known Trigger.
Sometimes, even moderate exercise can trigger an asthma attack. That's why we advise getting tested at a clinic. Take it slow and stop at the first sign of wheezing, coughing, breathing difficulty or chest tightness. Moreover, make sure your inhaler is within reach. Walking, light jogging, and light cycling are good alternatives to strenuous exercise. There are even yoga techniques for asthma.
6. Insects Worsen Asthma In Many.
Dust mites and cockroaches can aggravate asthma. Declutter your home. Clean the home regularly; wash the curtains and beddings too. Make sure that no food remains outside. Allergen-proof covers for the furniture can also reduce the risk of an attack.
7. Polluted Places Are Asthma Attack Triggers.
Last on the list of common asthma triggers is pollution, which is now a public health issue in many parts of the world. As much as possible, avoid being in highly polluted places. Moreover, stay updated with air quality reports about the local situation. Avoidance is pretty much key here.
Note: Posts on Ayurvedum are solely for the purpose of sharing the goodness of Ayurveda and bringing awareness about natural and healthy living. Please do not substitute it for professional medical advice. Ingredients discussed can interfere with certain medications. So, before using anything to treat yourself, always consult an Ayurveda doctor or practitioner.