We do know that olives are pretty when sprinkled on pizzaz or salads. However, their medicinal benefits are far more fantastic. Their use dates back to ancient Greece and Rome. Ayurveda recognises green olives as a powerful satvik food that pacifies Vata. They're armed with nutrients such as vitamins A and E, antioxidants, calcium, iron, and magnesium. So, we're here to tell you all about the benefits of green olives.
Health Benefits Of Green Olives
1. Green Olives Contain Powerful Antioxidants.
Everyone today is looking for foods that have high antioxidant powers. And why not? These powerful substances fight the free radicals causing havoc in the body. The phytonutrients, selenium as well as zinc found in the green olive can do just that. Olives also increase blood levels of one of the body's champion antioxidant nutrients, glutathione.
2. They Bust Inflammation & Pain.
Traditional herbal medicine practitioners have discovered the health benefits of green olives as a natural pain reliever. These green wonders have strong anti-inflammatory capabilities, and can provide an ibuprofane-like pain relieving effect. The polyphenols present in olives can effectively decrease inflammation and prevent organ tissue damage.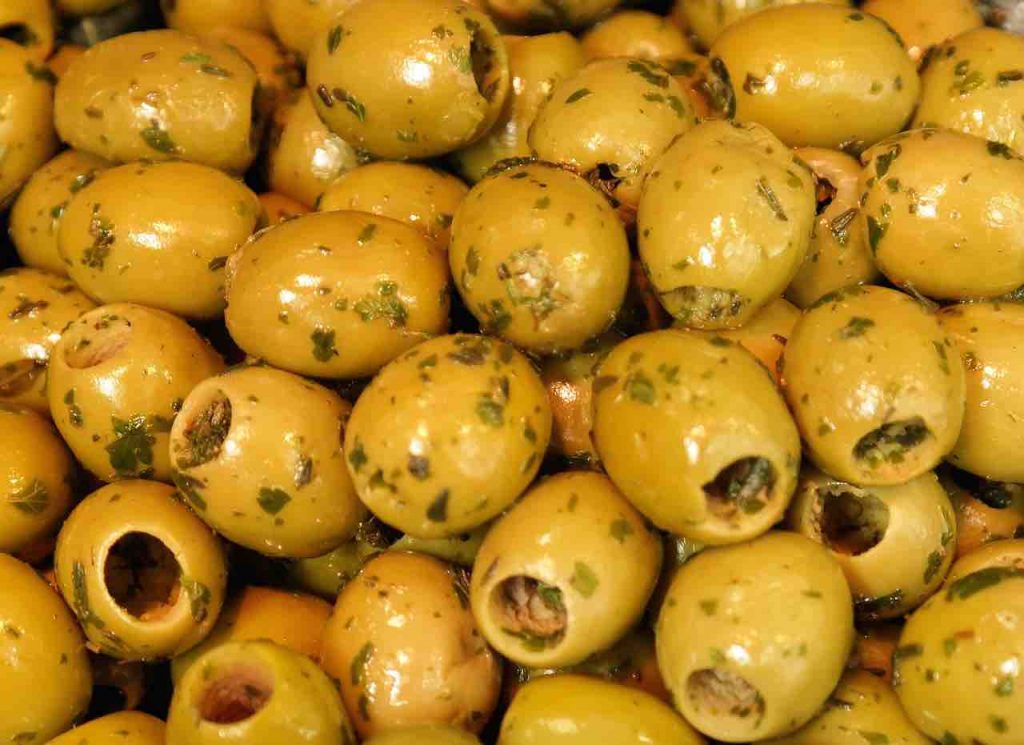 3. Green Olives Boost Brain Health.
Inflammation and oxidative stress can severely affect the brain. But green olives can reverse this action. How? With the polyphenols! They can shield nerve cells from such damage. The green olive also contains Vitamin E, a powerful antioxidant that improves brain health and prevents cognitive decline. Here's more about improving brain health.
4. They Strengthen Bones.
Green olives can also keep your bones in good condition. They are rich in Vitamin D, calcium and phosphorous – all of which are vital for growth and maintaining skeletal tissues. This delicious food also prevents degeneration by increasing bone density. Enjoy it regularly to help your bones stay strong and healthy.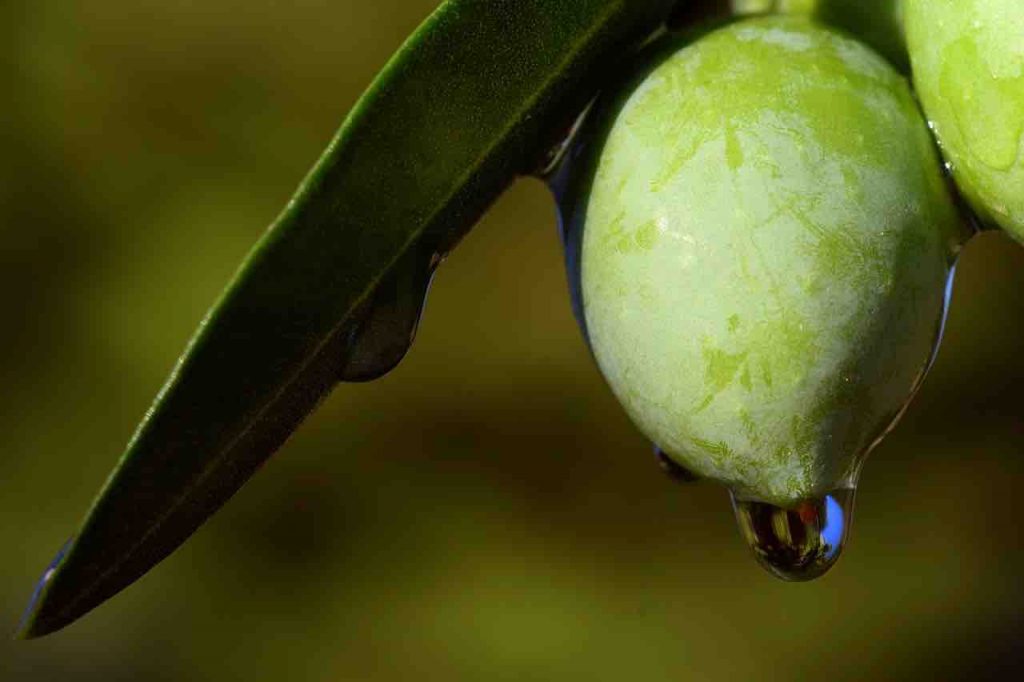 5. Green Olives Improve Beauty.
Thanks to their Vitamin E content, green olives protect the skin from UV rays and prevents premature ageing. Vitamin E oil can work like magic on stretch marks, blemishes, and spots. Moisturise your body with green olive oil before bathing. Rinse after 15-20 minutes. Olive oil is also an excellent natural hair conditioner that can make your tresses glisten and shine.
6. They Also Support Healthy Vision.
The Vitamin A in green olives enables you to differentiate between light and dark, thereby improving night vision. It is also helps prevent cataracts, glaucoma, macular degeneration, and other vision related diseases. Here are some more healthy foods for your eyes.
Note: Posts on Ayurvedum are solely for the purpose of sharing the goodness of Ayurveda and bringing awareness about natural and healthy living. Please do not substitute it for professional medical advice. Ingredients discussed can interfere with certain medications. So, before using anything to treat yourself, always consult an Ayurveda doctor or practitioner.