Spread the Ayurveda Goodness
Everybody should know how to reduce inflammation in the body. Inflammation is your body healing itself from health-damaging elements like viruses. In the process, it activates your immune response and a chain of other bodily activities. Normally, this should stop when the health threat is gone. But when the inflammation continues even after your body is no more in danger, it becomes a huge problem and can lead to diseases from arthritis to cancer. Leading an unnatural lifestyle can cause chronic inflammation. So the easy solution is to fix that.
How To Reduce Inflammation In The Body
1. Follow An Anti-Inflammatory Diet.
Anti-inflammatory foods are powerful in preventing chronic inflammation as well as healing your body from it. Ayurveda recommends a satvik diet:
Eat fresh, organically grown fruits and vegetables. Have at least 3 servings of fruit daily.
Eat plenty of nuts, seeds, and natural milks.
Include fibre-rich foods in your diet, like oatmeal.
Enjoy the goodness of whole grains.
Add anti-inflammatory spices, like turmeric, cinnamon, garlic, and ginger.
Eat Omega-3 rich foods like olive oil and avocados.
Get plenty of protein too.
Have probiotics like yogurt and kombucha.
On the other hand, stay away from food that is alcoholic, processed, stale, and artificially flavoured. Refined products like white sugar and table salt are also best avoided.

2. Get Proper Sleep. 
Did you know that lack of proper sleep contributes to chronic inflammation? When you don't sleep early and at regular timings, your stress levels are likely to skyrocket. This easily triggers the body's inflammatory response and your cells face the consequences. This eventually increases the risk of conditions like asthma, arthritis, heart disease, and even cancer. If you find it hard to sleep well, follow these tips.
4. Lead An Active Lifestyle.
Plenty of studies have linked a sedentary lifestyle with inflammation. Most of us spend long hours in front of the computer and not enough time outdoors. At work, take frequent breaks to stretch your body. Go on long walks, preferably in nature. For at least 30 minutes a day, do a physical activity like yoga, dancing, swimming, jogging, and so on.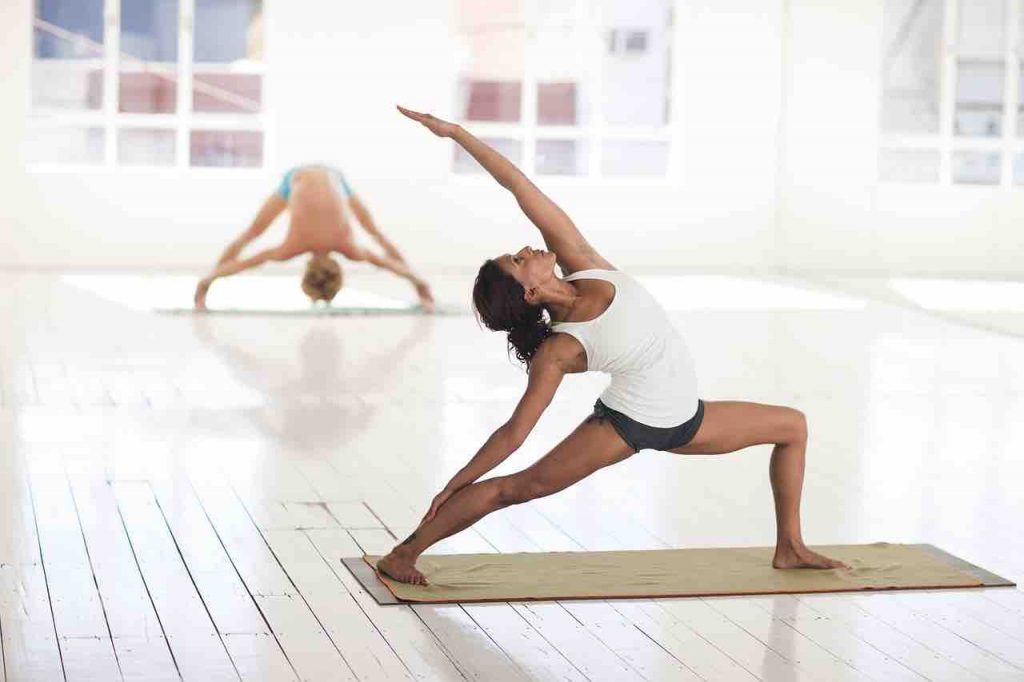 5. Reduce Inflammation With Ayurvedic Herbs.
How to get rid of inflammation? Ayurvedic offers many natural medicines. Herbs and spices are packed with medicinal substances that heal the body and bring it in tune with its natural state of health. If you suffer from chronic inflammation, discuss with an Ayurvedic doctor the possibility of using herbs such as:
6. Manage Your Stress Levels.
One of the most important answers to how to reduce inflammation in the body is, "mange stress." Ayurveda has always known that stress can serve as the root cause of countless conditions, including chronic inflammation. Modern science now agrees. How to control stress? Meditation, exercise, a satvik diet, creative activities, socialising, and spending time with nature are some of the most effective ways. Here are some more Ayurvedic remedies for anxiety.
Note: Posts on Ayurvedum are solely for the purpose of sharing the goodness of Ayurveda and bringing awareness about natural and healthy living. Please do not substitute it for professional medical advice. Ingredients discussed can interfere with certain medications. So, before using anything to treat yourself, always consult an Ayurveda doctor or practitioner.