Everyone wants to live a long life. And we wish the same for the folks we love. According to Ayurveda, the foundation on which we can do this lies in a healthy lifestyle. Here's more on how to live longer.
How To Live Longer And Healthier
1. Make "Aahara Praanah" Your Mantra.
Ayurveda says, 'aaharah praanah', meaning food is life. Food nourishes the body, mind, and soul. That's why a satvik diet is recommended. It includes:
Fresh, regional and organic fruits and veggies (except hard-to-digest vegetables such as onions)
Digestive spices like turmeric, cardamom, cinnamon, ginger
Naturally sweet foods like honey and milk
Organic milk products, especially ghee
Healthy oils like olive oil and coconut oil
Nuts and seeds
Moreover, there are also dosha-specific diets that are to be followed in times of dosha aggravation. Here's all about eating right for Vata, Pitta, and Kapha.
Ayurveda also stresses on how you eat and cook. Both should be done mindfully, peacefully, and in a positive frame of mind.
2. Maintain A Positive State Of Mind.
One of the important ways on how to live longer is maintaining sound mental health. Stress is a killer of health. So invest time into meditation and yoga, two excellent stress busters. Connecting with your inner self also brings calmness; so spend time alone. Visit nature, bond with loved ones, laugh, and do things that you are passionate about. Help people whenever you can. And develop an attitude of contentment. Appreciation and thankfulness for all you have in life keeps you going even when the road is tough.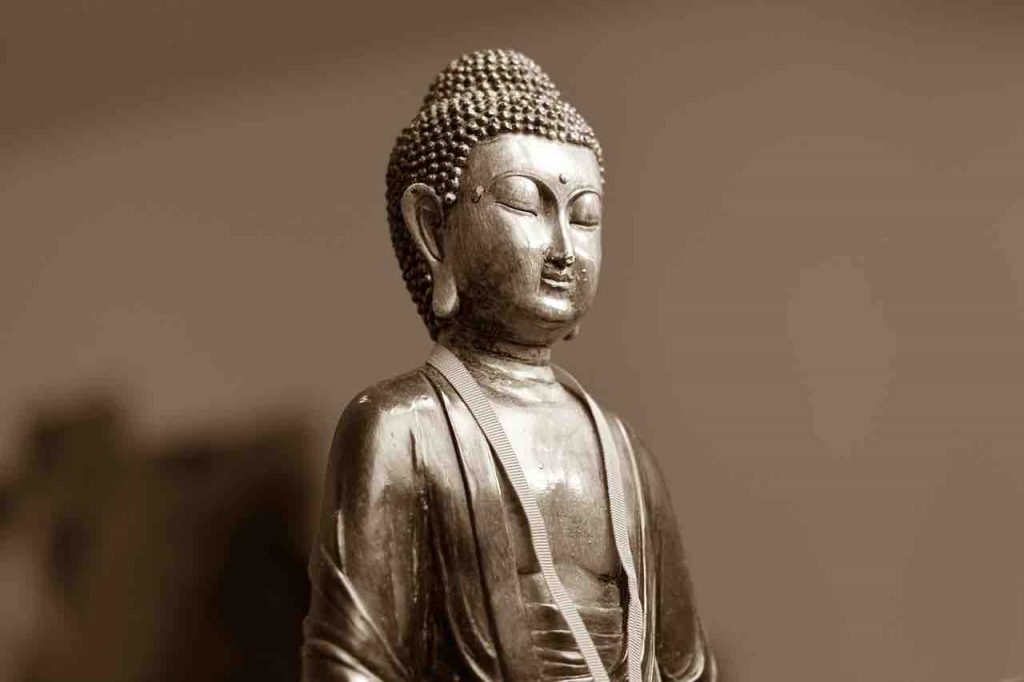 3. Sleep Well To Live Long.
How to live a long life? Sleep well. Sleep is nature's provision for the body to rest and rejuvenate. This is when all the stress piled up through the day gets cleansed and ojas is built. Disturbed or insufficient sleep can severely affect the body's functioning. Drinking a glass of warm milk with honey before you go to bed will help you here. Or try some of these natural sleep aids.
4. Develop Dinacharya.
Dinacharya means daily routine. Ayurveda emphasises a great deal on schedules and regularity.
Wake up early – with or before sunrise.
Preferably meditate and do yoga next.
Eat breakfast within two hours after waking up.
Have lunch when the Sun is shining bright – agni is strongest at this time.
Dine light and before 7 pm.
Start winding down after sunset and sleep around 10 pm.
Just try this and you'll soon notice that all your body process are flowing naturally. Maintaining a daily routine is one of the ways on how to live a long life.

5. Pamper Yourself To Live Long.
Another Ayurvedic way on how to live a long life is pampering your body with massages, known as abhyanga. Warm herbal essential oils poured and lovingly massaged on to the body leaves you relaxed and rejuvenated. And makes you look and feel good. Such positive feelings take away stress and help you enjoy and cherish life for a long time.
Note: Posts on Ayurvedum are solely for the purpose of sharing the goodness of Ayurveda and bringing awareness about natural and healthy living. Please do not substitute it for professional medical advice. Ingredients discussed can interfere with certain medications. So, before using anything to treat yourself, always consult an Ayurveda doctor or practitioner.