Peppermint has been used in folk medicine since ancient times. This aromatic herb is incredibly versatile – the peppermint oil uses include treating problems ranging from tummy troubles to dandruff. It finds itself in tons of Ayurvedic formulations. Being soothing and cooling, it's an excellent oil for those with Pitta dosha (excess heat). Today, we'll tell you all about the benefits of peppermint oil, along with easy-to-use recipes.
Peppermint Oil Uses
1. Peppermint Essential Oil Relieves Aches.
Can you use peppermint oil for headaches? Absolutely. This is a wonderful remedy for not only headaches, but also muscle and joint pain. That's because it has antispasmodic and pain relieving properties. Moreover, its cooling nature proves incredibly soothing for the nervous system.
The best way is to apply a few drops onto the aching area of your body. You could also use it as an aromatherapy oil for pain relief.
2. Peppermint Oil For Skin Burns
There are many peppermint oil uses for the skin, an important one being for minor burns like sunburns. It moisturises the skin as well as soothes the pain.
If you have minor burns, try applying some peppermint essential oil onto your skin. You can also mix it with other oils such as coconut oil and lavender essential oil.
3. Peppermint Essential Oil Fights Foul Breath.
Peppermint forms a part of many toothpastes, thanks to its antibacterial, anti-fungal, and antimicrobial properties. By getting rid of all the bad stuff from your mouth, peppermint oil not only refreshes your breath but helps maintain overall oral health.
How to use peppermint oil for foul breath? Just add 1-2 drops to a glass of water and use as a mouthwash.
4. Peppermint Essential Helps You Breathe Better.
It not only helps you smell good, but also breathe well. The benefits of peppermint oil for respiratory health have been known for ages. It's an excellent remedy for infections and chest congestion. Moreover, it also helps fight allergies – proving helpful for asthma patients.
Just do steam inhalation with water and 2 drops each of peppermint essential oil and eucalyptus essential oil.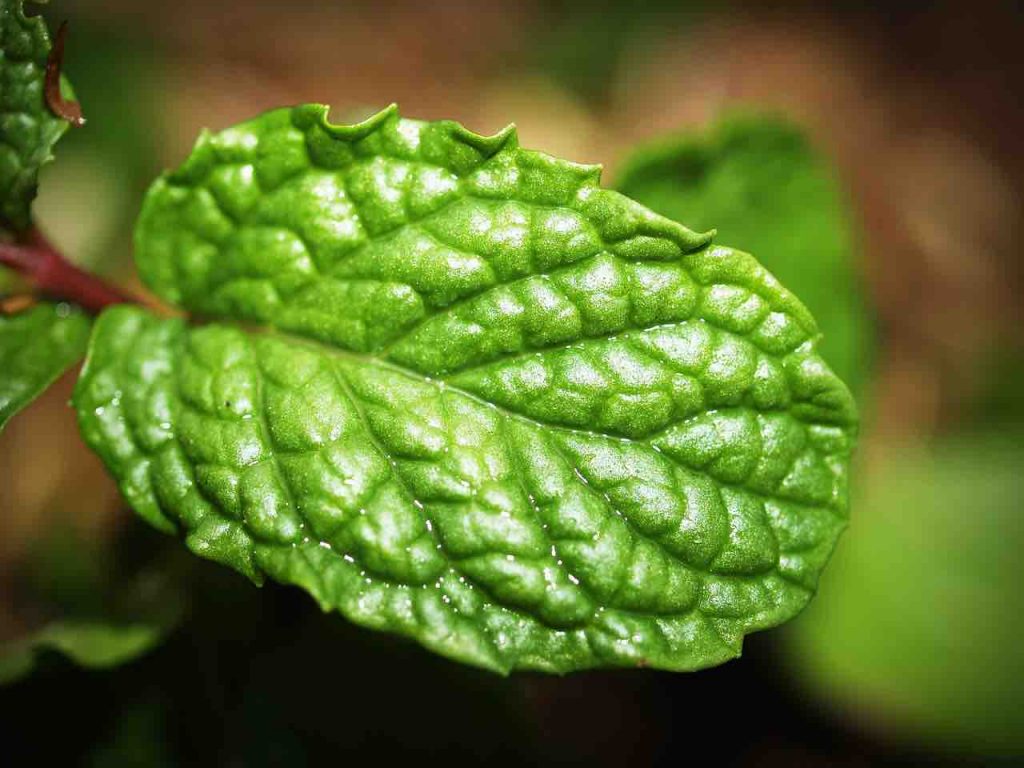 5. Peppermint Oil For Hair Care
Peppermint essential oil is great for hair care too; it can be found in thousands of hair products these days. It's an effective solution for dandruff since it fights dryness, infection, and inflammation. It nourishes the scalp and combats hair fall by promoting blood circulation and getting rid of bacteria.
Massage your scalp with 3 drops of the oil before washing your hair.
6. Benefits Of Peppermint Oil For Skin Health
By now, it's easy to guess that this ingredient is also excellent for skin health – thanks to its anti-inflammatory, antiseptic, antibacterial, and skin-soothing qualities. This oil can tackle dryness, dullness, acne, itching, and even dermatitis.
For general skin health, add 7-10 drops of it into a warm water bath. You could also throw in some epsom salt for further skin benefits.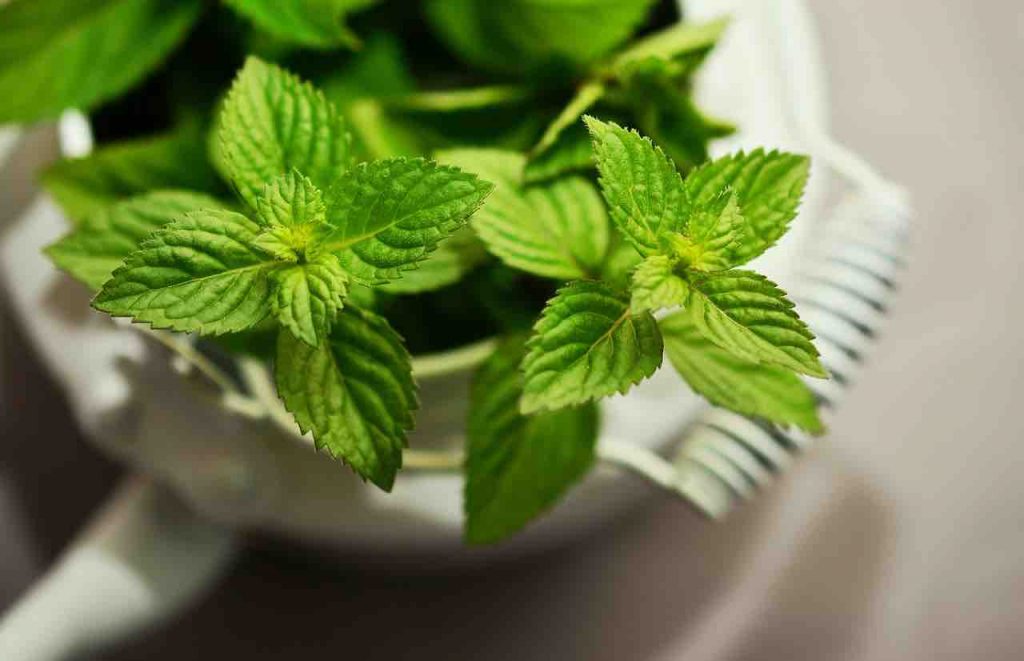 *Watch out for any signs of irritation or inflammation while using peppermint oil topically. If you do notice them, stop using it immediately.
Note: Posts on Ayurvedum are solely for the purpose of sharing the goodness of Ayurveda and bringing awareness about natural and healthy living. Please do not substitute it for professional medical advice. Ingredients discussed can interfere with certain medications. So, before using anything to treat yourself, always consult an Ayurveda doctor or practitioner.