Spread the Ayurveda Goodness
Today we are going to learn about some home remedies for ear pain. The ear is a significant organ that doesn't only function for sound, but also for balance and motion. If you're suffering from earache caused by mild inflammation and/or infection, here are some easy solutions you can try.
Easy Earache Remedies
1. Mango Leaves Relieve Earache.
Mango leaves have many healing properties; they are an effective ear pain medicine. Crush fresh mango leaves and gently pour the extract into the ear. Repeat this every three to four hours. You will soon find relief after a few rounds. Simple and powerful ear drops!
2. Granny's Miracle Garlic Oil
One of the most ancient home remedies for ear pain is from Granny's kitchen cabinet – garlic oil. It gives instant relief, fights inflammation, and gets rid of the infection. Heat pearly white garlic cloves in a teaspoon of edible oil until the oil takes in the juice and changes colour. Cool it slightly but make sure it's still a bit warm. Soak in a cotton ball, and gently pour 2 to 3 drops into the ear. Earache gone!
3. Ashwagandha Oil Balances Vata.
Ayurveda associates earache to Vata imbalance. Oil from the precious herb ashwagandha can quickly pacify Vata. Pour it to fill in the ear and allow it to be absorbed for around 20 minutes. Then, wipe the area with a soft cloth. By doing this the tissues, surrounding the ear relax and circulation is improved. And earache vanishes!
4. Neem Oil Fights Off Infections.
Another Ayurvedic earache remedies is neem oil. Neem has antiseptic, anti-fungal, and anti-inflammatory properties. It kills the infection-causing bacteria and the pain goes away as a result. Drop a few drops of warm neem oil into the hurting ear. You can do this every 4 to 6 hours.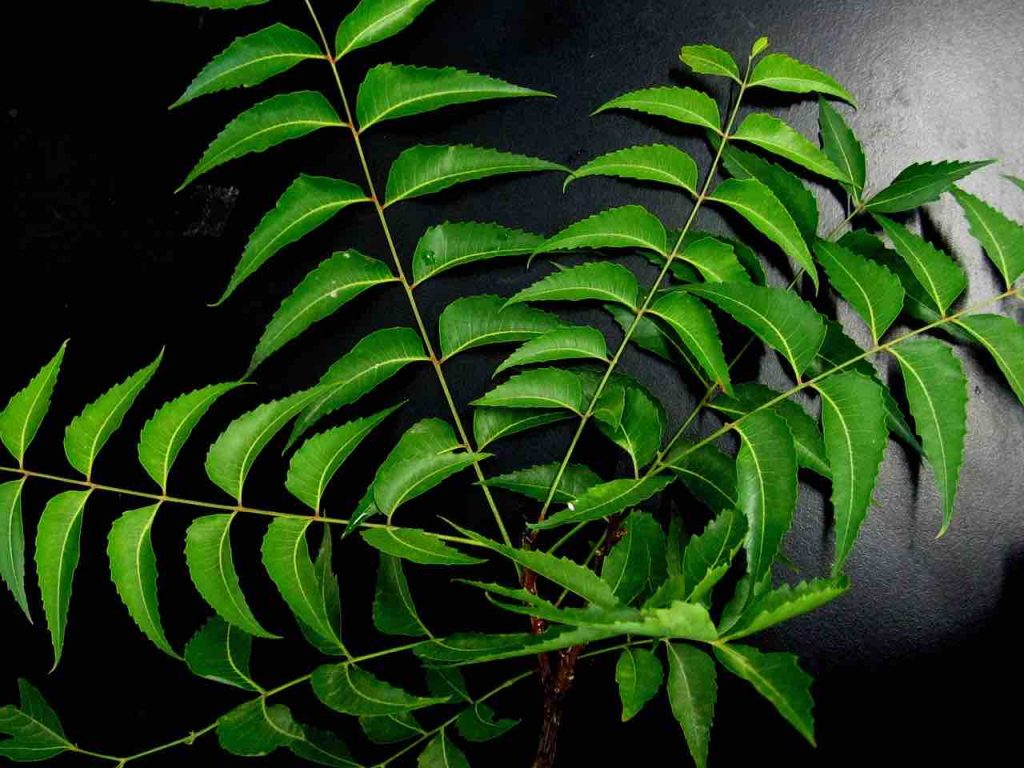 5. Holy Basil Leaves Are Worth A Try.
Holy Basil or tulsi is highly revered in Ayurveda. The juice extracted from fresh tender tulsi leaves is a ear pain medicine you surely can try with positive results. Three to four drops of this warm juice works wonders. Here are some more benefits of tulsi leaves.
6. Ajwain & Sesame Seeds Heal Earache.
The seeds of ajwain (carom) and sesame are used to make home remedies for ear pain. A warm mixture of one part ajwain seeds and three parts sesame seeds can be poured into the ear. This can help heal the ear and get rid of that pain.
7. Licorice Paste.
One of the easy earache remedies you can use is by making a paste of licorice powder in warm ghee. Apply this paste around the ears and you will soon feel the ache disappearing.
When To See A Doctor:
The pain doesn't improve more than 2-3 days of home treatment
You have a stiff neck
You feel very drowsy
A fever sets in
You experience nausea and/or vomiting
You have hearing loss
Your ears are "ringing"
There is blood or other discharge from the ear
The pain goes on increasing
Note: Posts on Ayurvedum are solely for the purpose of sharing the goodness of Ayurveda and bringing awareness about natural and healthy living. Please do not substitute it for professional medical advice. Ingredients discussed can interfere with certain medications. So, before using anything to treat yourself, always consult an Ayurveda doctor or practitioner.