Rosemary essential oil is one of the most sought after of herbal oils today. Although we have discovered its myriad uses only recently, it has been around since centuries. Considered sacred by the Egyptians, Romans, Greek and Hebrews, rosemary was widely used in religious ceremonies. There is an array of rosemary oil benefits that will surely delight you…
Rosemary Essential Oil Benefits
1. Rosemary Essential Oil Promotes Peace.
Stress wreaks havoc in our lives by causing great damage to our physical as well as mental health. Rosemary oil can effectively reduce cortisol levels released when we are stressed out. So, go for regular aromatherapy or body massages with rosemary essential oil, and feel the stress lose its hold over you. If you do not have the time for it, simply inhaling rosemary oil can work wonders too.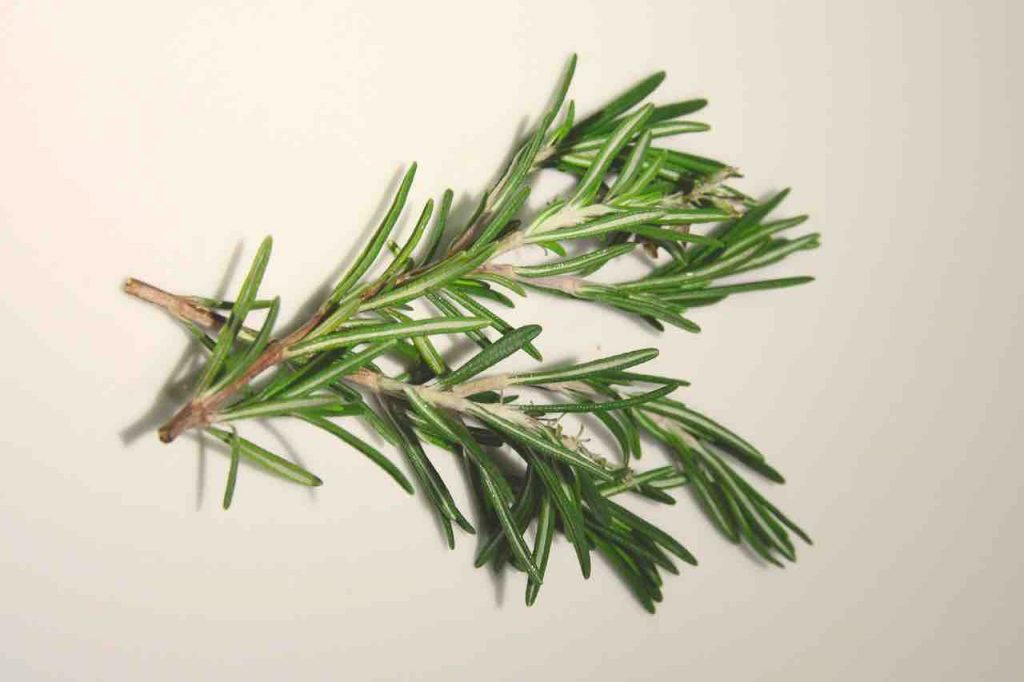 2. It Is Excellent For Pain Relief.
Rosemary oil benefits most of us. Stress and a hectic lifestyle cause sore muscles, painful joints, headaches, and other body pains. This oil has anti-inflammatory properties and can relieve your entire body of those pains. In fact, it's powerful enough to treat pains arising from arthritis! Apply a few drops of rosemary oil diluted with a carrier oil like coconut oil.
3. It's A Fantastic Oil For Hair Care.
Rosemary essential oil can address all our 'hair woes'. It is nourishes and strengthens the follicles, delays graying, treats a dry and itchy scalp, and promotes healthy hair growth. It can also treat serious conditions like alopecia and premature balding. Massage your scalp regularly with rosemary essential oil for good circulation, add a few drops to your homemade shampoo, or use shampoos containing it.
4. It Also Beautifies The Skin.
Rosemary oil is a highly sought after beauty care product. It's used in shampoos, lotions, creams, moisturizers…the list goes on. Wonder why? Well, it has antiseptic as well as antimicrobial qualities. It can therefore help treat skin conditions like acne, dry skin, scars, and sun burns. It gives the skin a much-desired glow.
5. Rosemary Oil Improves Dental Health.
There's no excuse for poor dental health, given that there are so many oral-health-boosting herbs out there! Rosemary essential oil packs some strong antibacterial properties. It's very effective in treating conditions like cavities, plaque build up, gingivitis, and foul breath. It also has astringent properties, making it an excellent and natural mouth wash.
6. Rosemary Oil Benefits Your Lungs.
The heady, woody, and slightly minty scent of rosemary essential oils works wonders for our respiratory health. Its antiseptic properties make it very effective for treating colds, allergies, sore throat and other respiratory infections. So, inhaling this wonder oil can immediately refresh you as it clears up the respiratory channels, helping us breathe easy.
Do you know some more rosemary oil benefits?
Note: Posts on Ayurvedum are solely for the purpose of sharing the goodness of Ayurveda and bringing awareness about natural and healthy living. Please do not substitute it for professional medical advice. Ingredients discussed can interfere with certain medications. So, before using anything to treat yourself, always consult an Ayurveda doctor or practitioner.