During the hot and sunny months, few things are as refreshing as summer smoothies. They're not only delicious, but also cooling and nourishing. Nutritious drinks in the summer prevent dehyration, heat headaches, summer fatigue, and aggravation of Pitta dosha. Moreover, you can easily carry a summer fruits smoothie along when you're going to spend long hours outdoors. Go ahead and try out these recipes. You'll be hooked – we warning you!
Summer Smoothies
1. Power-Packed Banana Almond Smoothie
Banana  |  Honey  |  Cinnamon  |  Almonds
One of our favourite summer smoothie recipes, the Power-Packed Banana Almond Smoothie will keep your mind fresh and energy levels high. It supplies three important electrolytes that prevent fatigue – potassium, magnesium, and phosphorous.
Blend 3 bananas, a handful of almonds, a pinch of cinnamon, and a teaspoon of honey. Add a bit of water to adjust the consistency.
2. Citrusy Circus Smoothie
Grapefruit  |  Orange  |  Lemon  |  Peppermint
This summer fruits smoothie packs a huge punch of Vitamin C. Sweet, hydrating, refreshing, and cooling, this smoothie makes even the hottest summer day pleasant.
Add ½ a peeled grapefruit, 3 peeled oranges, and a squeeze of fresh lemon to your blender and give it a whirl. Pour out and top it with 5 crushed peppermint leaves.
3. Lemony Melony Mint Smoothie
Lemon  |  Watermelon  |  Mint  |  Cucumber  |  Lavender
Next on our list of summer smoothie recipes is this packed with water and cooling properties. It has powerful Pitta-pacifying effects. On a summer afternoon, it's the perfect fix for exhaustion and dullness.
Blend 2 de-seeded watermelon slices, 1 chopped cucumber, and a squeeze of lemon. Garnish with 4-5 chopped mint leaves and a wee bit of crushed lavender.
4. Creamy Nutty Mango Smoothie
Mango  |  Milk  |  Cinnamon  |  Walnut  |  Cardamom
The heavenly taste of mangoes is enough to uplift the soul. But your body is also nourished with a wide range of vitamins, minerals, and antioxidants.
Add 3 sliced and peeled mangoes and a pinch each of cinnamon and cardamom. Pour in ½ cup milk and blend the mixture. Garnish with 4-5 finely chopped walnuts.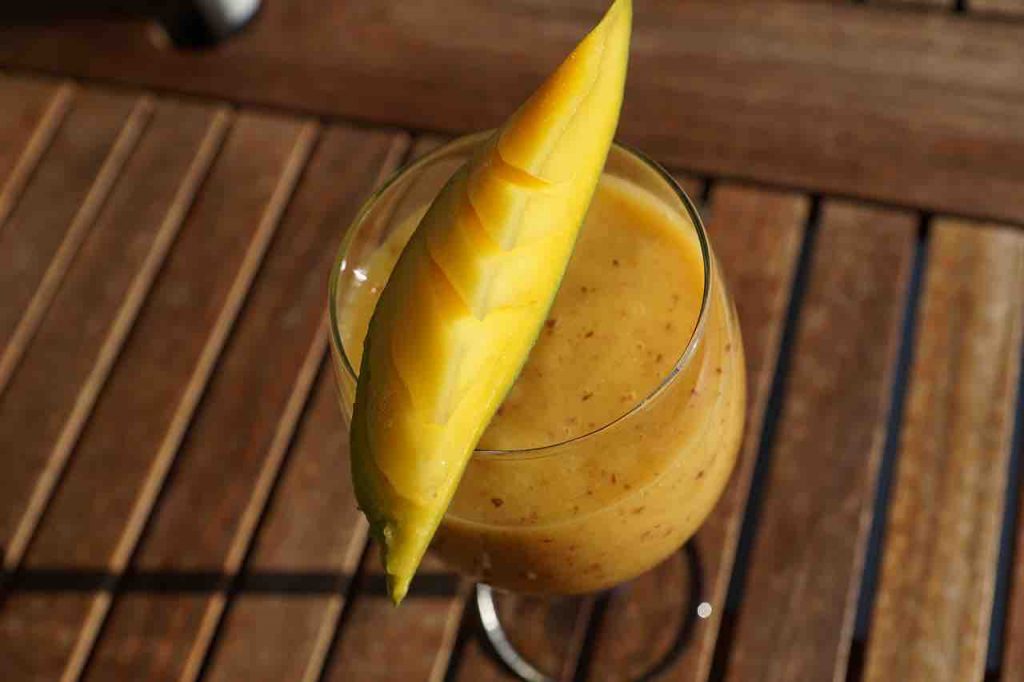 5. Very Berry Delicious Smoothie
Strawberry  |  Blueberry  |  Raspberry  |  Coconut milk  |  Vanilla
This gorgeous red summer fruits smoothie is brimming with antioxidants. It's so nourishing, refreshing, and tasty, you'll be addicted to it the whole summer. And your body will be loving it!
Add ½ cup each of strawberry, blueberry, and raspberry to your blender. Pour in ¼ cup coconut milk and ¼ teaspoon vanilla extract. Give it a whirl, and voila!
6. Green Goddess Of Goodness Smoothie
Spinach  |  Kiwi  |  Lemon  |  Holy Basil (Tulsi)
Last on our list of summer smoothies is the Green Goddess Of Goodness Smoothie, and it's good for so many things – cooling, Vitamin C, hydration, weight loss, detoxification, energy, skin care…
Blend 2-3 cups spinach, 2 peeled kiwis, and a squeeze of lemon. Garnish with a handful of chopped tulsi leaves.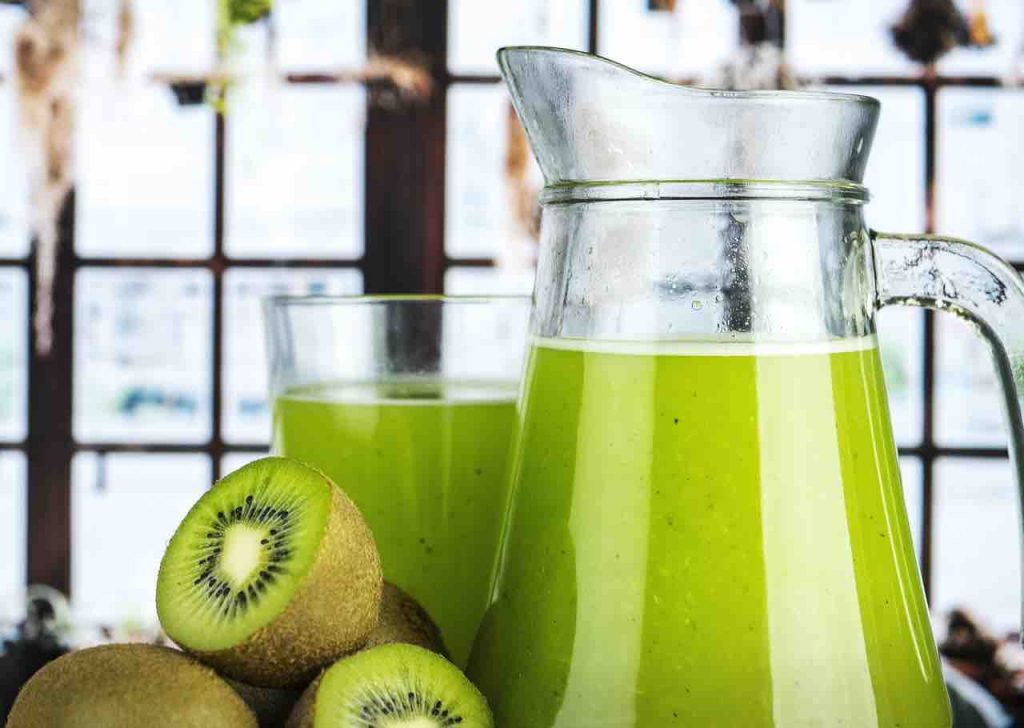 We hope that you enjoy these summer smoothie recipes. Do let us know how you find them!
Note: Posts on Ayurvedum are solely for the purpose of sharing the goodness of Ayurveda and bringing awareness about natural and healthy living. Please do not substitute it for professional medical advice. Ingredients discussed can interfere with certain medications. So, before using anything to treat yourself, always consult an Ayurveda doctor or practitioner.