Yoga, in its truest sense, is about much more than asanas – it also incorporates other techniques such as meditation, pranayama, and mudras. The word 'mudra' translates to seal. It involves holding one's hands in certain positions to influence the flow of 'prana' or life energy in the body. These hand mudras have been practised in India for thousands of years, and when done correctly, they can be incredibly powerful. So in this article, we'll tell you about the benefits of yoga mudra practice, and also share with you some basic mudras for beginners. Let's get started!
Yoga Mudra Benefits
The core concept of mudras in yoga is that each finger is responsible for each of the 5 elements.
Pinky Finger: Earth
Ring Finger: Water
Middle Finger: Fire
Index Finger: Air
Thumb: Space
So by working with these fingers, we can remove energy blockages, improve the flow of energy, and balance the elements within us. By balancing our elements, we can not only reduce the risk of diseases, but also promote health and happiness on all levels. Even traditional Chinese medicine agrees that balance in elements is essential for our well-being.
Types Of Yoga Mudras
1. Gyan Mudra Aids Meditation
The most popular yoga mudra, the Gyan Mudra is made by touching the thumb with the tip of the index finger. The rest of the fingers should stay straight and not curve up. It sharpens the mind and improves concentration. Therefore it supports more brain power and meditation wonderfully.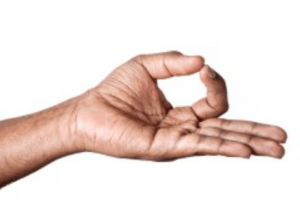 2. Shoonya/Shunya Mudra Brings Peace
A great mantra for purifying the mind and heart, the Shoonya Mudra brings mental peace as well as emotional balance. Both of these effects result in better sleep, higher energy levels, and lesser risk of stress related conditions like anxiety and high blood pressure.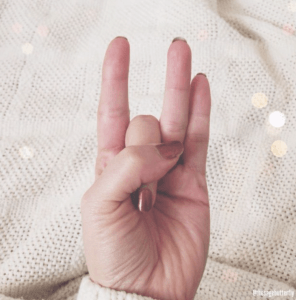 3. Prana Mudra Boosts Life Energy
When your prana or life energy flows properly, your health improves significantly. The Prana Mudra is highly stimulating and energising. It increases as well as improves the flow of prana in the body. This helps fight fatigue, optimise nutrient absorption, increases fuel supply to the organs, and also awakens dormant energy.
4. Dhyana Mudra Brings Spiritual Progress
Next up, the Dhyana Mudra is very often practised not only by yogis but also Buddhist meditators. If you find it hard to concentrate, lead a disciplined life and bust stress, meditate with this yoga mudra. It aids spiritual development which results in better mental as well as emotional health.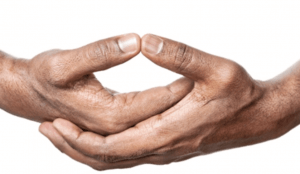 5. Surya Mudra Optimises Digestion
Surya Mudra is also among the best yoga mudras for health. Ayurvedic experts have always asserted that proper digestion is crucial for health. This yoga mudra boosts digestive health, thus improving nutrient absorption and the functioning of your organs. It also increases warmth in the body.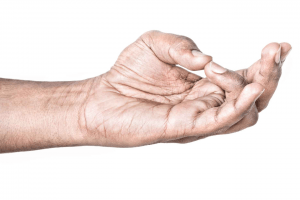 6. Varun Mudra Balances Water
While the Surya Mudra balances fire, the Varun Mudra balances the water element. Practise this mudra if you suffer from skin diseases or dryness. This mudra is great for those with blood circulation problems too, since it improves fluidity. Yet another benefit of varun mudra is improved communication abilities.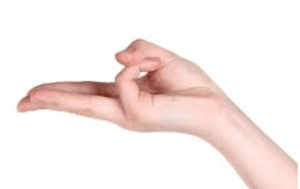 Note: Posts on Ayurvedum are solely for the purpose of sharing the goodness of Ayurveda and bringing awareness about natural and healthy living. Please do not substitute it for professional medical advice. Ingredients discussed can interfere with certain medications. So, before using anything to treat yourself, always consult an Ayurveda doctor or practitioner.