Are cleansing foods a part of your daily diet? We were created to stay healthy. But sadly, the world we live in today is full of toxins that mess with our bodies as well as minds.  This makes us get sick more often, run low on energy, and age earlier. That's why, it's absolutely important to eat foods that cleanse the body. Every body cleanse diet should include these foods…
Foods That Cleanse The Body 
1. Fruits Are Good Cleansing Foods. 
Fruits are excellent purifiers. They are rich sources of powerful antioxidants, vitamins, minerals, fibre, and anti-inflammatory substances. Pectin, an insoluble fibre found in many fruits, eliminates toxins from our body. Include a range of fruits in your daily diet, like apples, pomegranates, grapes, berries, lemon, and oranges. Ayurveda recommends eating regional produce.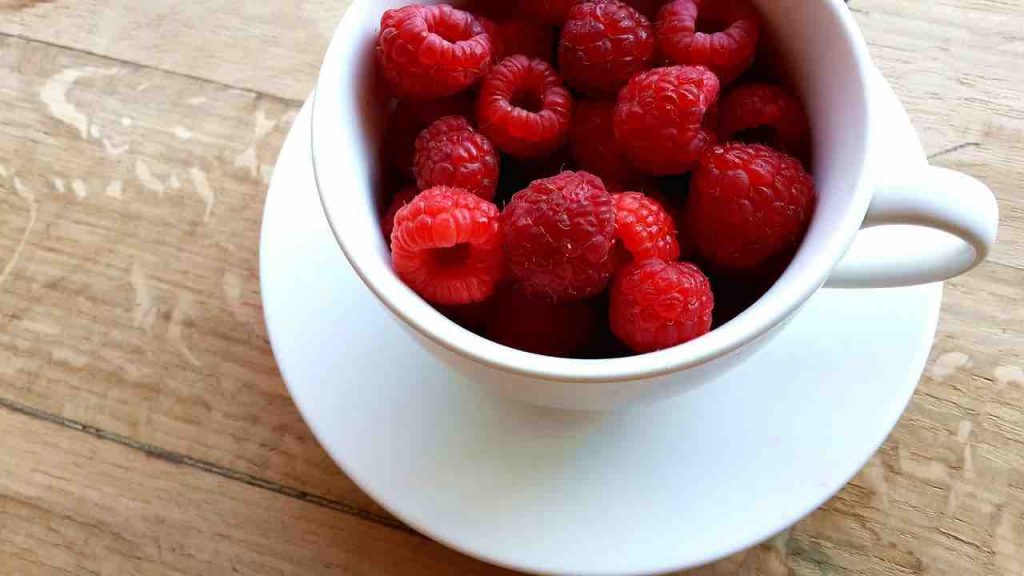 2. Leafy Greens Promote A Clean Gut.
It's a well-known fact that leafy greens are superfoods. They contain a host of nutrients, including chlorophyll that removes harmful bacteria from the gut. Greens also detoxify the liver. The Ayurvedic style of cooking greens for better absorption and digestion is steaming, sautéing them in butter or olive oil, or as a soup. Bitter greens – like spinach, fenugreek (methi) arugula, and mustard greens – are particularly effective in cleansing the body.
3. Include Spices In Your Body Cleanse Diet.
Spices are Ayurveda's natural medicines. They have powerful healing properties that help our bodies release toxins and heal itself. Further, they stoke the 'agni' or digestive fire.  By supporting healthy digestion, they ensure that no food-waste remains in the body as toxins. Ginger, black pepper, turmeric, and cayenne pepper, cardamom, and nutmeg are great for purifying the body.
4. Lemon Water: A Classic Ayurvedic Cleanser
Next on our list of foods that cleanse the body is lemon water. Lemons are loaded with vitamin C and help maintain our body's alkaline-acid balance. They help get rid of dietary toxins and support our kidneys and liver to cleanse our body. For an effective detox, begin your day with a glass of warm water mixed with with fresh lemon juice.
5. Garlic Is A Powerful Antibacterial Herb.
Garlic is another excellent food to clean our system. It has antibacterial, antiviral and anti-parasitic properties that help remove parasites, pathogens and toxins from our colon. It also reduces inflammation to improve digestion. And as an antioxidant, it fights free radical damage in the body. Garlic also helps cleanse our respiratory tract by clearing out mucous from the lungs.
6. Green Tea Is A Health Booster.
Your body cleanse diet should include green tea. In fact, it's a great replacement to your daily coffee. Full of antioxidants like catechins and vitamin C, it's one of the best delicious cleansing foods. It banishes toxins, cleans the colon, and also regularises bowel movements. Moreover, green tea helps you stay in shape. Green tea is refreshing, energizing, has a lot of other health benefits.
A Few More Tips…
Besides eating the above foods that cleanse the body regularly, keep away from alcohol, tobacco, table salt, refined sugar, and processed foods. Sip water all-through the day. And remember to exercise regularly!
Note: Posts on Ayurvedum are solely for the purpose of sharing the goodness of Ayurveda and bringing awareness about natural and healthy living. Please do not substitute it for professional medical advice. Ingredients discussed can interfere with certain medications. So, before using anything to treat yourself, always consult an Ayurveda doctor or practitioner.