Spread the Ayurveda Goodness
Autumn weather is associated with Vata dosha, since both are dry, rough, windy, and cool in nature. As the leaves start to shed and the air grows colder each day, the elements of wind and ether increase in us. This gives rise to Vata aggravation, causing problems like anxiety, insomnia, gas, constipation, dry skin, and lack of focus. It's easy to lose your sense of grounding this season. So, it's important to follow autumn health tips. By eating proper autumn food, your energies will stay in balance and you'll breeze through the autumn!
Autumn Diet Tips
1. Enjoy Sweet And Juicy Fruits.
Autumn season fruits are sweet, hydrating, and warming. Pears, grapes, bananas, avocado, and pomegranate all great choices. Apples are a classic autumn food, but Ayurveda recommends those with excess Vata to stew them. Here's a wonderful Ayurvedic autumn fruit recipe: soak raisins or dates in milk, and have it warm.
2. Cook Your Vegetables.
Autumn offers a variety of delicious grounding vegetables. Carrots, beet root, sweet potatoes, pumpkin, green beans, green peas, okra, zucchini, and onion are some. Cook your vegetables and eat them fresh and warm. If you want to have a salad, try eating it during lunch time when your digestion is strongest. Moreover, add plenty of digestive spices, which you'll learn about next…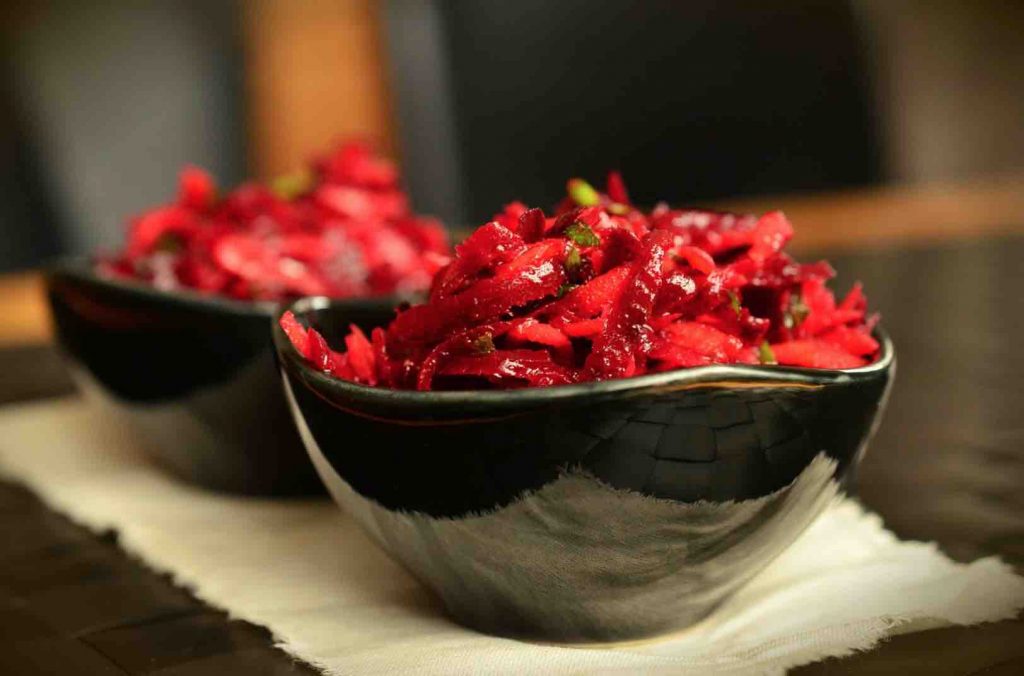 4. Spice It Up!
An important one on our list of autumn health tips is to include Vata-balancing spices in your diet. Herbs and spices are fantastic for heating up your body. They also tackle autumn-related digestive issues like gas and constipation. Some of them are: cinnamon, ginger, turmeric, cardamom, black pepper, cumin, cloves, coriander, nutmeg, garlic, and basil. You can cook with them, or also add them to your herbal teas.
3. Take Lots Of Grounding Liquids.
During autumn, stack up your shelf with herbal teas! Ginger, cumin, turmeric, and chamomile, cinnamon, lavender, and cardamom – all make for excellent choices. Also, include vegetable soups as well as stews in your daily diet. Enjoy loads of daals made with black gram, red lentils, and yellow split mung beans.Khichdi is a great autumn food! If you have Vata aggravation, feel free to use some more healthy oil and ghee during this season; your body needs it.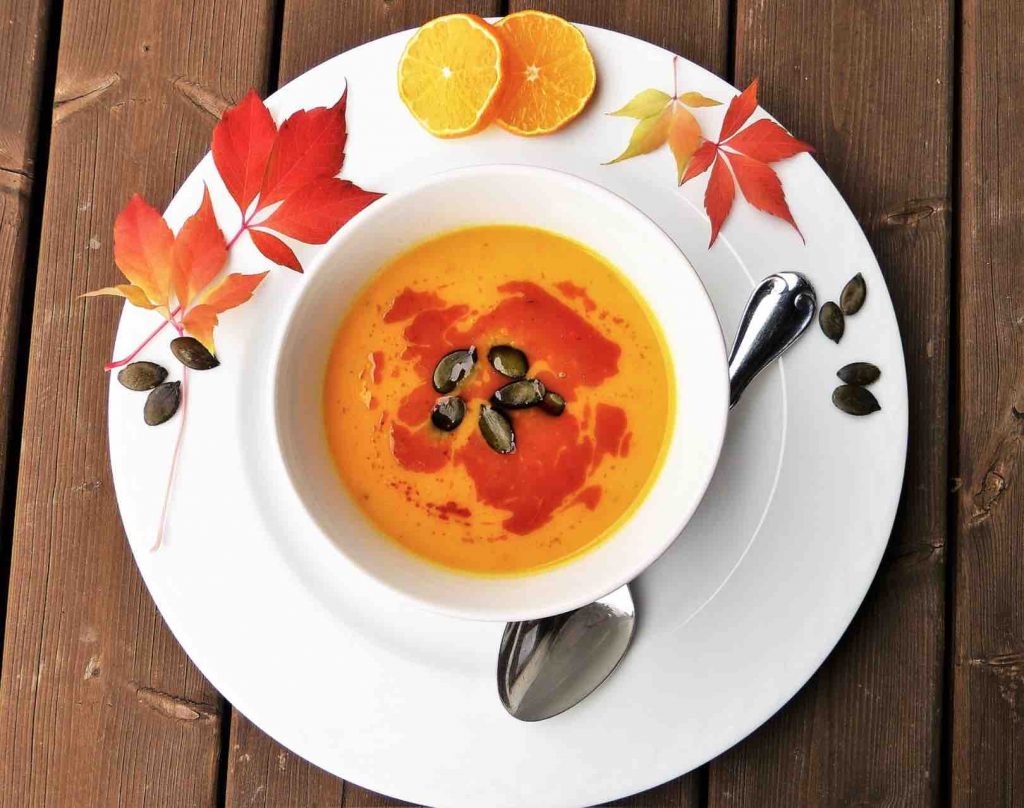 5. Munch On Nuts And Seeds.
Include lots of nuts and seeds in your autumn diet – especially if you are vegan or vegetarian. They boost 'ojas' (our vital energy) and they are immensely Vata-balancing. Pumpkin seeds, almonds, cashews, pistachios, pine nuts…they're all great. Kapha types can prefer to eat walnuts, peanuts, and sunflower seeds.
6. Indulge Your Sweet Tooth.
During autumn, most of us feel the urge to indulge in cookies and hot chocolate. That's because sweeteners have a grounding, soothing, and nourishing effect on the body. They are excellent Vata-balancers. But stick to natural sweeteners like jaggery, maple syrup, rice syrup, and date sugar. Avoid white sugar, since it increases Vata.
Ayurveda tip: In your autumn diet, favour locally grown foods over imported ones! They best suit the environment you live in.
Do you have any autumn health tips? Share them with us!
Note: Articles on Ayurvedum are solely for the purpose of sharing the goodness of Ayurveda and bringing awareness on natural and healthy living. Please do not substitute it for professional medical advice. Ingredients discussed can interfere with certain medications. So, before using anything to treat yourself, always consult an Ayurveda doctor or practitioner.