More and more people today are in need of anxiety treatment. But this comes as no surprise to health experts, given the fast-paced lifestyle and constant stimulation of our senses! In Ayurveda, anxiety is a Vata issue. Therefore, natural remedies for anxiety in Ayurveda revolve around pacifying this dosha. The results are powerful. So go ahead and try them out. We promise you'll experience the difference.
Natural Remedies For Anxiety
1. Get Warmed Up.
Have you ever noticed that your anxiety symptoms tend to worsen during cold as well as windy weather? That's because Vata is a cold dosha. It therefore gets easily aggravated by coldness. Moreover, heat relaxes the muscles. Exercise regularly, wear warm clothes, eat your food warm. You can even have plenty of warm colours as well as cosy candles in your home! You'll definitely feel more grounded.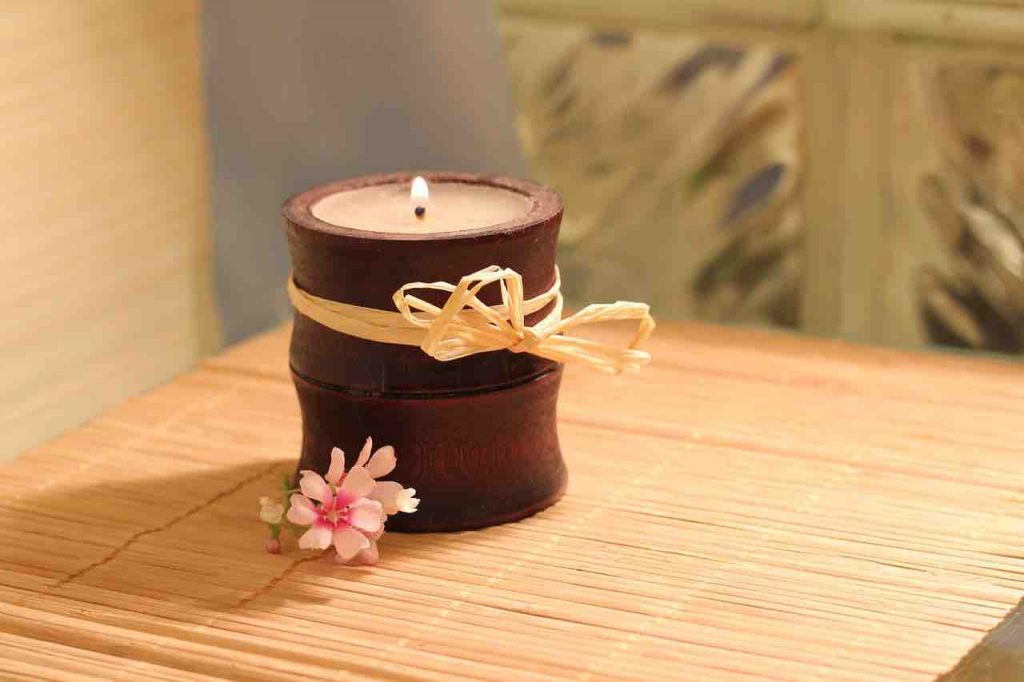 2. Establish A Routine.
How to deal with anxiety? A daily routine soothes the mind's erratic and fast-paced nature. It creates a sense of safety and familiarity, which reduces anxiety. Wake up before 6 am and sleep around 10 pm. Eat meals at regular timings. Set a specific time aside every evening to wind down and enjoy some peace.
3. Try Ayurvedic Anxiety Medication.
Ayurveda offers a variety of herbs that work as anxiety treatment. They reduce cortisol levels, soothe the nerves, and reduce fatigue. This helps you feel relaxed as well as refreshed. The best Ayurvedic anti-anxiety herbs include:
Lavender
Chamomile
Lemon balm
Kava kava
Passionflower
Bacopa monniera (Brahmi)

4. Practise Yoga And Pranayama.
Yoga shows you how to get rid of anxiety in a matter of minutes. Yoga deactivates the body's fight-or-flight response while turning on the relaxation response. It releases muscle tension, reduces blood pressure, and also improves blood circulation. It remove toxins as well as promotes better sleep. Learn and practise:
Balasana (Child's Pose)
Surya Namaskar (Sun Salutations) – practise during the day.
Matsyasana (Fish Pose)
Diaphragm Breathing
Full Yogic Breath
Ocean Breath (Ujjayi Pranayama)
5. Eat Anti Anxiety Foods.
Foods work as natural remedies for anxiety. Certain foods contain muscle as well as mind relaxing nutrients like Omega-3 fatty acids, magnesium, tryptophan, and antioxidants. Have foods like:
Berries
Oatmeal
Green tea
Ghee
Nuts
Pumpkin seeds
Turmeric
Ginger
Avocados
Organic cow milk
Natural sweeteners like jaggery and maple syrup
Herbal teas made with ginger, cinnamon or turmeric
Here's more on the Vata-pacifying diet.

6. Don't Forget To Rest.
How to get rid of anxiety? Listen to your body and give it the rest it needs. When the body gets exerted, it easily goes into anxiety mode. Fix this by taking breaks when you need them and getting at least 7 hours of good sleep every night. This is vital.
7. Get An Ayurvedic Massage.
Abhyanga or Ayurvedic massage is a powerful anxiety treatment. It pacifies Vata with the use of grounding and waring oils like that of sesame. It effectively releases all tension from the muscles and has immensely calming effects on the brain. You can either get it from a professional, or do it yourself!
8. Use Aromatherapy.
One of the best tips on how to get rid of anxiety naturally is to use aromatherapy oils. Essential oils are packed with medicinal properties that soothe as well as refresh the mind. Some of them also have anti-depressive effects. The best ones are:
Lavender
Lemon balm
Lilac
Rose
Ylang ylang
Sandalwood
Frankincense
Patchouli
Clary sage
Note: Posts on Ayurvedum are solely for the purpose of sharing the goodness of Ayurveda and bringing awareness about natural and healthy living. Please do not substitute it for professional medical advice. Ingredients discussed can interfere with certain medications. So, before using anything to treat yourself, always consult an Ayurveda doctor or practitioner.